It's safe to say Iloilo City is now everyone's favorite city thanks to the amazing photos of it that recently circulated online. Pedestrians and cyclists from Metro Manila can only look on and wish we had that same urban landscape too. Here's why every city should take notes from Iloilo City's urban design.
Bike Capital of the PH

Did you know Iloilo City is dubbed the Bike Capital of the Philippines? It's easy to understand why when you see how they successfully integrated bike lanes and walkable paths even in the middle of a busy road. For Iloilo residents, cycling everywhere has been the lifestyle even before the pandemic made it a viable option. In fact, they have been holding annual Bike Festivals since 2013.
Makati Declares Climate Emergency: Why Other Cities Should Sound the Alarms Too
Makati Declares Climate Emergency: Why Other Cities Should Sound the Alarms Too
Kyzia Maramara | Aug 08, 2022
Prioritizing pedestrians and cyclists

Recently, beautiful photos of Iloilo went viral making the rest of the country envy its urban development. Iloilo-based photographer Mosh Magbanua captured some of the photos of Diversion Road and the 11-km bike lane stretched in the middle of it. It showed how Ilonggo cyclists and pedestrians can have a healthy lifestyle and travel safely even surrounded by cars.
"This is the best bike lane I have ever seen. The space is sooo big that they could put a narrow tram / train in the future and still there is enough bike lane for everybody. Development should be like this," said one Facebook user.
"Sana all bike lanes are protected-type, not just sharrows," commented another.
Netizens living in Metro Manila could only share photos of Iloilo City on Facebook and dream that it will be possible for our cities too. How many horror posts about hour-long waiting in line and heavy traffic commutes have we seen on our timelines? Netizens have often asked for local government units to make their cities walkable so they have an option to skip public transportation. Iloilo City seemed to understand it, why can't other cities follow suit?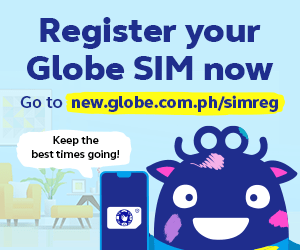 Iloilo is continuously improving
"Our city is really trying to do its best to promote Iloilo as the Bike Capital of the Philippines. Our city is trying its best to improve our bike lanes that were established at the time of Senator Franklin (Drilon) and improved further," said Mayor Jerry P. Treñas, in a press conference last August 1. He also shared that the Tourism Promotions Board (TPB) allocated P10 million for Iloilo City to improve and make bike lanes safer.
TPB Chief Operating Officer Lawyer Maria Anthonette C. Velasco-Allones said that this huge support stems from the requests of tourists who wanted to do more outdoor activities in the city. Tourists wanted to "rediscover the iconic sites of the place and in-between stops and or at end of the ride be able to experience and taste gastronomic flavors unique to [Ilonggo] communities."
This shows everyone that a bike path in the middle of a city isn't only for getting from point A to point B, it's also for discovering the places in between and getting a chance to explore them.
Why every other city should follow Iloilo's design
Iloilo isn't as congested as Metro Manila so it's easier to plan infrastructures for it. But for the same reason, Manila should be looking at changing its urban landscape and adding more walkable spaces. Why?
It would promote a healthy lifestyle among residents. Walking, running, and cycling are great ways to improve fitness.
It would hopefully decongest the city. Safer bike lanes will encourage residents to pick up cycling for transportation. It's a great option for those trapped in the horrors of commuting. That will hopefully lessen cars on the road which ultimately leads us to the next point.
It would be better for the environment. Biking generates less air and noise pollution.
In Metro Manila, bike lanes are added as an afterthought. Most even take up half of the car lanes making it dangerous for both motorists and cyclists. But who knows? Since all these amazing urban designs are emerging, maybe our LGUs will finally pay attention, allocate a budget, and give our cities and their residents the urban development we deserve.
What do you think of Iloilo City's urban design?
Check us out on Facebook, Instagram, Twitter, and YouTube, and be the first to know about the latest news and coolest trends!