Is 20K a month a good salary? Does it allow an employee to live comfortably in this economy? The internet says no. After an HR professional ridiculed an employee's resignation on Twitter, other netizens quickly criticized their way of thinking.
The viral tweet
On Monday, a hiring officer behind Twitter username @PLHIV2010QC tweeted about a Gen-Z employee they hired who recently resigned citing mental health concerns.
"Seriously nag-resign ang Gen Z hire ko na earning 20k per month with HMO and 100% flexi-time and 100% WFH because of mental health," they wrote, adding that the Gen-Z hire will probably need luck with other opportunities that require onsite work. "Hireable naman siya but I think he'll realize later on he had a good deal haha," the tweet ended.
Seriously nagresign ang genz hire ko na earning 20k per month with hmo and 100% flexi time and 100% wfh because of mental health. Good luck sa other work opportunities these days na on-site. Hireable naman siya but I think he'll realize later on he had a good deal haha.

— Jason (@PLHIV2010QC) November 21, 2022

The tweet caught the attention of the rest of Pinoy Twitter world, with over 600 responses and 6,000 quote tweets as of writing. Most disagree with their assessment, sparking another discourse on wages.
In this economy? That salary is not livable
Many netizens responded that a 20,000-peso salary is no longer "a good deal" as the hiring officer implied. With the cost of living continually rising, such a salary is no longer livable for average Filipino workers when they need to worry about basic necessities, monthly utility bills, transportation expenses, rent or mortgage, and more.
If iisipin mo rent, food, and utilities, kulang ang 20k monthly sa isang tao unless we eat unhealthy food and have bare minimum in all aspects. Tumataas ang cost of living pero ang sweldo ng mga tao ganun pa rin.

— Paul 🐯♒️🍂 (@puzzledbuilder) November 21, 2022
Others also pointed out that the 20,000-peso salary is not the Gen-Z hire's total take-home pay since there are deductions for taxes, SSS, PhilHealth, and the like. At the end of the day, the take-home pay for such a salary is only about 18,000 pesos.
As a pozzie, you of all people should know that P20K a month is not enough pagdating sa healthcare pa lang. A lot of us are 1 hospitalization away from abject poverty

— EBOLA HOLMES (@Watdahel_MarceI) November 21, 2022
There are some who share that their starting wages were 20,000 or even less. However, the catch is those starting wages were from years or even decades ago. It's 2022, and inflation continues to rise, so a salary that was livable years ago is no longer livable now. In fact, according to the local think tank Ibon Foundation, Metro Manila's real wage dropped to 500 pesos this year, compared to 2019's 525, 2020's 517, and 2021's 502 — all due to the rising inflation. Ibon Foundation added that the minimum wage of 570 pesos in Metro Manila is no longer enough for decent living.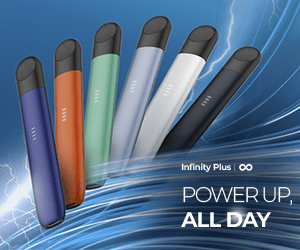 It belittled someone else's struggles
Other netizens, meanwhile, took issue with the dismissal of mental health implied in the hiring officer's viral tweet.
Prioritizing mental health is a valid reason to quit a job, FYI. Not everything is about financial reasons (and that 20k isn't even a competitive salary in these times).

— Kevin Manalo (@kevinmanalo_) November 21, 2022
One pointed out that the tweet "undermined … and downplayed" the Gen-Z hire's struggles with mental health, while another pointed out that the hiring officer's tweet implies a "toxic workplace" and is most likely another reason why the Gen-Z hire resigned. A fellow HR personnel even said they're ashamed to read such thinking, pointing out how the tweet reflects the company as a workplace.
For most Gen Zs, mental health is a priority, with over 80% Gen Z workers preferring more mental health days, according to a survey. Other netizens have also shared their own anecdotes of resigning to prioritize themselves and their mental health. Because sacrificing their mental health for a 20,000-peso salary isn't worth it.
You can *maybe* survive with that salary, but that would leave you with no savings, no emergency money.

Living is different from surviving.

— Kris, RMT, MD 🫠🧀 (@kristoffer_val) November 21, 2022
What are your thoughts on this hiring officer's tweet on wages and mental health?
Follow us on Facebook, Twitter, Instagram, Tiktok, and Youtube for the l8est entertaining, useful, and informative lists!