There once was a time in our tween/teen years when we felt like no one understood us and the angst level were at max. We started locking our doors for no reason, hating the world, and often went out of our way to defy authority—it was pretty much us against the world.
Enter these songs with lyrics that spoke to our oh-so-tainted hearts. Put the cringe-y memories aside and relive your brooding days with these 8 songs that every kid had in their playlist during their emo phase.
"Complicated" by Avril Lavigne
Starting the list with this song by the punk rock chic that made us think that trashing the mall was a great idea. We all wanted to release the "chaos" within and Avril showed us how to.
"Numb" by Linkin Park
After a day of dealing with tedious schoolwork and nagging parents, "Numb" is that perfect song for the emotionally exhausted emo kid.
But let's be honest, now that we're older and hold full-time jobs, it's still very much relatable.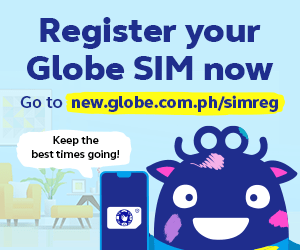 "I Write Sins Not Tragedies" by Panic! At The Disco
This P!ATD song is a representation of how we used to feel every time we try to put our thoughts into paper—dark, poetic and hella "deep".
"Bring Me to Life" by Evanescence
Though this song has become a meme, it continues to be one of the greatest emo anthems—just look at title.
Also, Amy Lee's voice is to die for.
"The Only Exception" by Paramore
Oh, the tears we shed over this song.
No need for explanations, the song's lyrics and story line is enough to make anyone who listens to it feel all sad. Also, the nostalgia. Anyone who listens to this song is sure to get flashbacks of their twelve-year-old selves longing for that One Great Love.
"Perfect" by Simple Plan
We've all had disagreements with our parents that result in feelings of inadequacy. Back then, blasting this Simple Plan song felt like the best way to let our feelings be known. Now, we can't say we've totally outgrown it.
"Boulevard of Broken Dreams" by Green Day
The loneliness, the broken dreams, and your broken heart, this song is the perfect song to listen to during your brief periods of isolation—you know, those few minutes between the time you get home from school and the time your mom came knocking on your door to tell you that dinner's ready.
"Welcome to the Black Parade" by My Chemical Romance
Of course, this list won't be complete without an MCR song and "Welcome to the Black Parade" is the best entry.
With its easily recognizable intro which has been called the "emo mating call", this song is probably the one anthem that almost every emo kid had in their playlists.
What was your emo phase anthem? Let them be heard!