After dating for more than one year, K-Pop couple Kang Daniel and Twice's leader Jihyo have broken up. The news left hundreds of fans heartbroken because they were actually rooting for this couple (Alexa, play "Unbreak My Heart"). After Twice's agency, JYP Entertainment confirmed the break-up news fans are now expressing their sadness as well as support for the two artists. Here are some of the saddest reactions to the news of the K-Pop royal couple's break-up:
Waking up to the news like

After JYP confirmed the news, all of us are literally crying because we really wanted these two to end up together.
After realizing that it really is over
DO. NOT. TOUCH. US!
How to Move On from a Breakup: An Essential Guide
How to Move On from a Breakup: An Essential Guide
Eldrin Veloso | Jul 12, 2016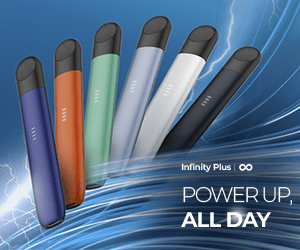 These cute gestures we'll miss the most
i think this is the perfect time to bring back when kang daniel used a mirror and taped it on his hands just to see jihyo from behind. You can really see.. he was so much inlove, your honor. pic.twitter.com/q8pQM5Dwzz

— bella❀ ܴೈ (@hyunholovelys) November 10, 2020
Once upon a time, these two were so whipped for each other. Even though they tried not to show it in public, it was clear how they felt for one another.
Memories that will live forever
Who can forget about this cute "interaction".
2020 couldn't really let us be
2020, please stop!!
Sometimes people aren't meant to be
Busy schedules could affect everything around you. But I respect their decision, if that will be for their good. I hope both of you are doing well, jihyo and daniel.

— Clynne ; answering (@fallinchaa) November 10, 2020
While we all wanted them to end up together, there must be a reason why they broke up. At the end of the day, what's important is that they were both happy when they were together.
They have a great support system with them now
I suddenly remember yesterday when Momo was on vlive and Jihyo called her without knowing she's live,after that Momo said goodbye and ended her vlive.. : (( fvck cry with us Jihyooo pic.twitter.com/MyulZmC1nr

— Saevaineu☽ (@deideiieuphoria) November 10, 2020
Since this may be a difficult time for both of them, it's nice to know that they both have strong support systems. Dapat tayo din.
Look beyond them as a couple
instead of sending hate to both parties, give more recognition to kang daniel as a SUCCESSFUL soloist and ceo. and park jihyo as a SUCCESSFUL singer and a best leader to her group that is currently dominating all over the world. they are more than just being a couple.

— ً (@DANIEL0GY) November 10, 2020
Now that they're no longer together, look beyond them as a couple. They're both amazing artists who deserve recognition not for their relationship but as individuals who are working hard for their dreams.
What's your take on the Jihyo and Kang Daniel break-up? Tell us below!