At the start of the pandemic, quite a few netizens were sorely disappointed over Quezon City Mayor Joy Belmonte's response to the crisis. But now, the mayor's public perception seems to be turning around, with netizens praising her latest statement on vaccinations.
Some context
The Transportation department starts the implementation of no vaccination, no ride policy. Passengers who are unvaccinated, who didn't bring their card with them, or those who only showed QR codes were not allowed to board. 📹News5 Cameraman Fred Lee pic.twitter.com/5CarErkhOx

— Gerard de la Peña (@gerarddelapena) January 17, 2022

Yesterday, January 17, was the first day of the implementation of the nationwide 'no vaccine, no ride' policy. Upon its announcement at the beginning of the year, many netizens expressed outrage over the new policy that regulated the mobility and activity of unvaccinated citizens. Despite the outcry, it pushed through yesterday, resulting in passengers getting stranded and workers being unable to report to work.
Punishment or incentive?
Of course, the "No vax, no ride" directive is anti-poor. How else would the poor travel except via public transport?

So, spare us, DoTr, from your strained argumentation that there's nothing discriminatory or objectionable about this policy.

— Leila de Lima (@SenLeiladeLima) January 15, 2022

Netizens have been outspoken about the 'no vax, no ride' policy. Many found it ironic how the policy aimed to encourage people to get vaccinated but prevent them from getting to vaccination sites. The debate turned to what would be the most effective way to get people vaccinated: punishments or incentives?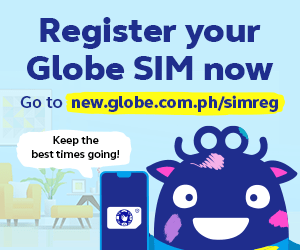 Mayor Joy's response
To encourage more QCitizens to get vaccinated, Mayor Joy Belmonte recently signed a memorandum providing incentives to ambulant vendors, market vendors and market employees, in exchange for getting COVID-19 vaccine shots.https://t.co/v1kKL8mqSU

— Quezon City Government (@QCGov) January 12, 2022

Belmonte issued a memorandum to give market vendors and employees a cash incentive of PHP 2,000. This cash incentive would serve as an offset for at least a day's work. "Most markets vendors cannot leave their stalls because of possible loss of income, so to encourage them to take a day off to get vaccinated, we will provide them with incentives," Belmonte said.
The memorandum is applicable to those unvaccinated as of January 7 and will be vaccinated until January 31. They may claim their incentive within an allowable period at a separate venue after they present their vaccination card.
The comparisons
Tama po, Mayor Joy. pic.twitter.com/mz4qOJVwqA

— Roentgen #LeniKiko2022 (@ronaldgem) January 16, 2022

Belmonte's memorandum went viral after a meme comparing Mayor Belmonte and Manila Mayor Isko Moreno started circulating on Twitter. The two mayors' statements raised some eyebrows. Though both mayors seemed to be supporting the same thing (incentives for people who get vaccines), Mayor Belmonte seems to be more focused on encouraging, rather than vilifying, the unvaccinated.
Netizens praise the move
Top 10 anime redemption arcs for Mayor Joy https://t.co/SMEWC8LPpv

— Ayathot Cumisato (@JoshuaGrahamD) January 16, 2022
She has come a long way from 2020.
Mayor Joy wins for me. Remember we do not serve the government, the government serves us. Hindi po tayo alipin ng gobyerno. Kung ito ay ikabubuti ng taong bayan, encourage, do not vilify. The gov't regardless of whether LGU or not, the gov't should understand the masses. https://t.co/zDOFlV8Cyk

— Justin #LetLeniLead (@_ItsYaBoiAustin) January 17, 2022
And we love to see it.
Others compare it to her previous words
One of the best character development stories. Thank you, Mayor Joy Belmonte! 👏🏼 pic.twitter.com/Uh4mAp4zt9

— Josh (@hankeyjosh) January 17, 2022

Some netizens remember her statement when the pandemic began, after citizens called out her administration for its alleged slow distribution of aid for its constituents. In a since-deleted Facebook post, Belmonte said, "To those who hate me, you are under no obligation to accept any of my projects—housing, education, healthcare, social benefits. That means there will be more for those who truly have faith in me as their leader. "But please just show your hatred for me at the polls in 2022 because the people who want to be served and patiently wait for it don't deserve for their lives and that of their families to be politicized."
And now, with her latest move, netizens are praising her for her "character development."
To be fair, sablay naman talaga si Mayor Joy in the beginning of pandemic but yes to governance development https://t.co/QVNAOygrsX

— liv (@olivierei) January 17, 2022
A few are seeing similarities to other officials
I won't even be mad if Mayor Joy is just basically replicating VP Leni's ideas in Quezon City. As in may COVID Care Kits na rin na bongga ang QC na parating. https://t.co/RxPxBjNPV5

— Eufy Fight! #MABUHAYangFrontliners (@eufems) January 17, 2022

A couple of netizens have pointed out that Belmonte has seemingly adapted Vice President Leni Robredo's recommendations.
"Hindi krimen, hindi krimen 'yung [hindi] magpabakuna. Pero babalik ako doon sa dati kong paniniwala na kailangan nagbibigay tayo ng incentive para magpabakuna 'yung mga tao," Robredo said, encouraging officials to use incentives to get more people vaccinated. And it seems that's what Belmonte did.
Consistency, please
Mayor Joy improved so much and I hope for genuine intentions too https://t.co/9VUjxOhNgs

— Ty (@tyreene_santos) January 17, 2022

Though her move received praises, there are also a few netizens expressing their hope that this wouldn't be a one-time thing, and not just for the upcoming elections. Only time will tell, we guess.
What do you think of this so-called 'character development'?