Filipina-American transgender woman Kataluna Enriquez was just crowned Miss Nevada USA, making her the first-ever trans woman to qualify for the Miss USA pageant. Get to know this history-making queen.
Born in the Philippines
View this post on Instagram

She was born in Pampanga, but Kataluna and her family immediately migrated to the United States, where she has "been living … more than half [her] life." She was raised in San Leandro, California, a large town by the shores of San Francisco Bay.
"I consider myself as a Filipino–American," the 27-year-old beauty queen told transvalid.org. "Growing up in California at a young age taught me to think outside the box and to freely express myself and my rights. But being a Filipino also taught me to be down to earth and caring for others."
She's a designer
View this post on Instagram
Kataluna studied fashion design at the Fashion Institute of Design and Merchandising in Los Angeles, California. She moved to Las Vegas after college.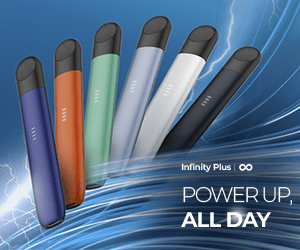 . . . with her own fashion brand
View this post on Instagram
It's named Kataluna Kouture, specializing in gowns and costumes. She shared that she started getting interested in design.
"I couldn't afford designer [or] custom gowns that fit my body. I was competing at my very first pageant and had no knowledge and insight of the standards and expectations," Kataluna shared on Instagram.
"Ultimately, I've realized that women like me, a transgender woman, could be also experiencing [similar] situations . . . So [in] the last couple years, I began designing for other women of all types and backgrounds with the goal that every woman should be able to have the chance of feeling beautiful, elegant, and powerful."
Trans healthcare
Being a transgender woman, Kataluna is also a big advocate of transgender healthcare. She works with her local Transgender Health and Wellness Center to help transgenders like herself with different kinds of services ranging from hair removal to mental health.
Miss Nevada 2021
On June 28, Monday (June 27, Sunday in the US), Kataluna was crowned as Miss Nevada 2021, a title for which she competed against 21 other candidates. With her win, she will be representing her state in the upcoming Miss USA pageant in November.
View this post on Instagram
She actually designed the gown she wore for the finals of Miss Nevada 2021. "In honor of Pride Month, and all of those who don't get a chance to spread their colors," she said about her gown.
She already has spades of pageantry experience
View this post on Instagram
Even if this is her first foray into Miss USA, Kataluna already has loads of experience in beauty pageants. In October 2016, she was crowned Transnation Queen USA, where she represented California. In May 2018, she headed to Thailand to represent the US in the Miss International Queen, where she entered the Top 12.
She was even in our own Super Sireyna pageant
After her stint in Thailand, she headed to the Philippines to join GMA Network's Eat Bulaga! for the Super Sireyna Worldwide 2018.
At the start of 2020, she joined Miss California USA but was unable to place. She tried again in the Miss Nevada preliminary pageant known as Miss Silver State USA 2021. She became the titleholder in May 2021. Then a month later, she won the Miss Nevada USA 2021 crown, making history as the first trans woman to hold both titles.
Another mark in history?
View this post on Instagram
If she wins the Miss USA competition, Kataluna could become the second transgender woman to compete in the global pageantry stage, after Spain's Angela Ponce from Miss Universe 2018.
Follow us on Facebook, Twitter, Instagram, and Youtube for the l8est entertaining, useful, and informative lists.