Whether you're feeling emo because of the weather, personal circumstances, or the mere fact that 2022 is inching closer and closer even though you're still processing 2020, sometimes a good cry is all you need to feel better. That's where tearjerker K-dramas do just the trick. If you're looking for a K-drama that makes you cry, here are some recommendations that'll probably have you reaching for the tissue box soon.
Remember
Lawyer Jin-Woo (Yoo Seung-Ho) has a special condition called hyperthymesia, a condition that makes him remember everything. He decides to be a lawyer after his father, who suffers from Alzheimer's disease, was falsely accused of corruption. This drama mostly follows the emotional journey of Jin-woo as he traces the past to prove his father's innocence.
Watch this drama here.
The Hymn Of Death
Based on true events, Hymn of Death tells the tragic love story of Sim-deuk (Shin Hye-sun), Korea's first soprano, and her only love, playwright Kim U-jin (Lee Jong-suk). It's a beautiful story, but don't expect a happy ending.
Watch this drama here.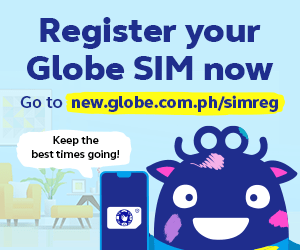 Uncontrollably Fond
Childhood best friends Shin Joon-young (Kim Woo-bin) and Noh Eul (Bae Suzy) were inseparable when they were kids. However, the two were separated because of an ill-fated relationship. After many years, the two reunite when Noh Eul was assigned to film the now-famous Joon-young's documentary. At first, Joon-young rejects the offer but eventually softens up. While the two rekindle their feelings, another tragedy happens that changes their lives forever.
Watch this drama here.
Youth Of May
Back in the spring of 1980, during the Gwangju Uprising, medical student Hee-tae (Lee Do-Hyun) meets the pretty nurse Myung-hee (Go Min-Si) through a blind date. They fall for one another, but their love is tested by political tension, their different social statuses, and opposition from Hee-tae's father, an evil businessman who wants his son to marry for money.
Watch this drama here.
Prison Playbook
Je-Hyeok (Park Hae-Soo) is living his best life as the country's best relief pitcher he plans to sign a major deal with a baseball team in America. His life changes when he kills a man who attempted to assault his sister. While in prison, he learns about the different lives of his fellow inmates as well as the prison guards around him.
Watch this drama here.
Dear My Friends
This heartwarming drama tells the story of Park Wan (Go Hyun-jung), a writer who starts working on a novel about the lives of the elderly. She joins a reunion between her mother and her mother's friends, and learns from their relationships. The show also explores the friendships between the eight senior citizens who all have different outlooks on life.
Watch this drama here.
When My Love Blooms
Han Jae-Hyun (Yoo Ji-Tae) seems to have it all: the perfect wife, the perfect job, and a smart son. However, he can't move on from his past and feels like his life is being controlled by those above him. One day, he meets his first love Yoon Ji-Soo (Jeon So-Nee), and realizes that he still has feelings for her. But Ji-Soo wants to stay away from Jae-Hyun because he reminds her of the past that she would rather forget.
Watch this drama here.
Just Between Lovers
A tragic incident changes the lives of Lee Gang-Doo (Lee Junho) and Ha Moon-Soo (Won Jin-A). The two meet again years after and help each other move on from the past. However, they soon realize that they must face more difficulties in order to fully heal their scars from the past.
Watch this drama here.
Which of these dramas will you watch first? Tell us below !