For months now, everyone has watched Kris Aquino battle her autoimmune disease, losing weight and going in and out of hospitals. Aquino, the younger sister of the late president Benigno Aquino III, was scheduled to fly abroad a few weeks ago for a year of medical treatment but wasn't cleared to fly due to her high blood pressure. The ever feisty "Queen of All Media" has been consistently posting updates about her condition on social media to let everyone — her fans and bashers alike — to know what's happening.
A life-threatening illness
View this post on Instagram
In an 8-minute video posted on Instagram, Aquino assured her followers that she is doing everything to fight her illness. "Hello everyone. Yung chismis na na-confinfe ako, nasa ICU, nag-aagaw buhay, masyado kayong advance. At dahil gusto niyong patayin na ako, well, I'm not yet dead. I'm going to fight to stay alive," she said in the video.
"Mula end of April, we found out life-threatening na yung illness ko," she also adds in the caption.
Aquino continued to share that she has three confirmed autoimmune conditions: chronic spontaneous urticaria, autoimmune thyroiditis, and a late stage 3 of Churg Strauss Syndrome. She also shared that her team of doctors is worried about organ damage in her heart and lungs. This is why they've been trying to fly her to the States the soonest since the medication she needs isn't FDA-approved in the Philippines.
Toxic? Understandable? Netizens Have Mixed Reactions Over Kris Aquino And Mel Sarmiento's Breakup
Toxic? Understandable? Netizens Have Mixed Reactions Over Kris Aquino And Mel Sarmiento's Breakup
Meryl Medel | Jan 04, 2022
She gave everyone a glimpse of her battle
View this post on Instagram
In the video, Aquino also explained the pain she's going through with her treatment. She shared she was supposed to fly out last Saturday, May 16, 2022, but the procedure she underwent last Friday prevented her from doing so. Aquino explained that due to her illness, all her veins keep on collapsing making everything trickier.
Despite everything, Aquino assured everyone that she's still grateful: "I am not complaining. I'm happy I'm still alive," she says.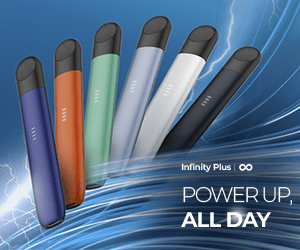 A long battle ahead
View this post on Instagram
Aquino knows she has to leave the country "in an effort to save me, my life, my organs." She also shares that it might take about two years of treatments before they'll see any sort of effect. Her flight has once again pushed back and she is now scheduled to leave for the United States on Thursday, May 19, 2022, granted her doctors give her the go signal to fly.
Netizens Praise Team-Up of Kris Aquino and Angel Locsin as They Help Typhoon Odette Survivors
Netizens Praise Team-Up of Kris Aquino and Angel Locsin as They Help Typhoon Odette Survivors
Meryl Medel | Dec 22, 2021
She's grateful for those cheering her on
View this post on Instagram
The last time we heard from Aquino was when she made a surprise appearance for VP Leni Robredo's sortie in Tarlac City, the former's hometown. That was more than a month ago. Aquino said she was content to keep silent about her condition but she owed an explanation to the people who have been praying for her.
"I've always been proud of my honesty and courage. Ginusto ko na maka lipad sana ng tahimik pero utang ko po sa mga nag-darasal na gumanda ang aking kalusugan ang mag THANK YOU & to tell the TRUTH," she wrote.
It's safe to say you can expect her to give everyone updates on her journey to healing.
Kris Aquino wants bashers to spare her sons
View this post on Instagram
In her lengthy Instagram caption, Aquino also asked her bashers and haters to refrain from leaving rude or hurtful comments. "Not for my sake pero for my two sons, one in the autism spectrum and one only 15," she wrote. "Kung balak niyo pong mambastos or mag-comment ng masakit o masama, as mga sarili niyo na lang pong IG, FB, or group chat sana gawin."
Aquino also tells her bashers to quit coming after her sons. "Please don't punish kuya and Bimb for being my sons," she adds. She appealed to everyone's humanity saying they don't need to like her to be a decent human being.
Netizens pray for Kris Aquino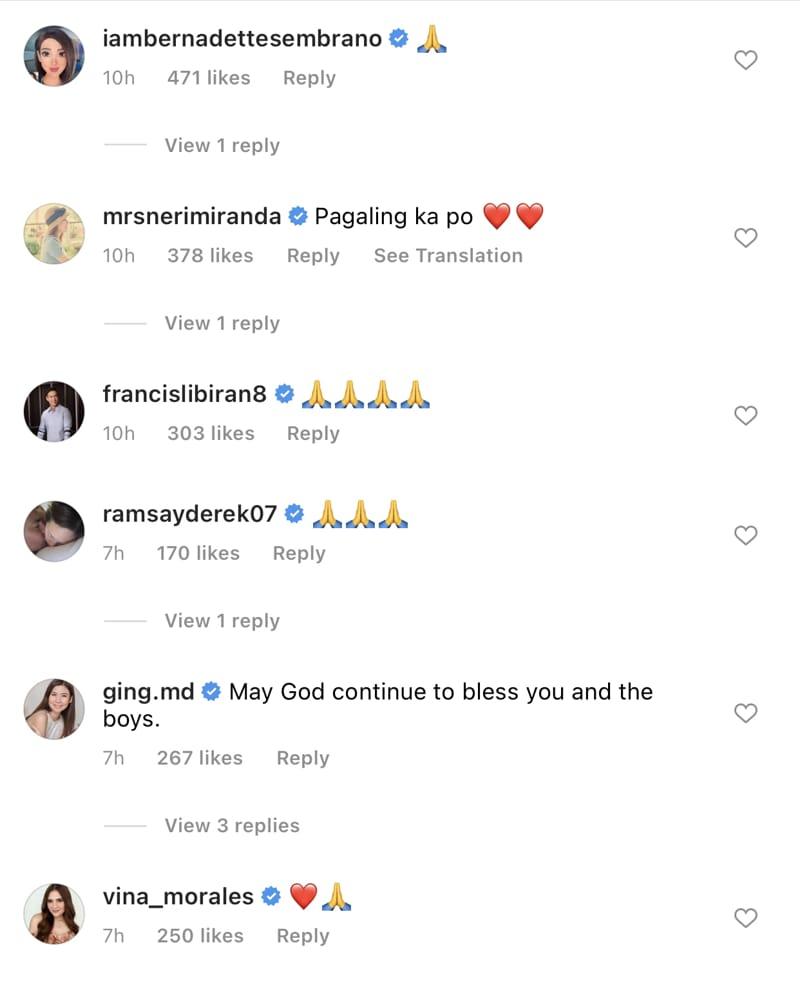 Aquino's friends and fans made sure to let her know they're thinking of her. The comments section of her video was filled with heartwarming well wishes too.
"I am so saddened by your condition Ms. Kris," wrote one netizen. "Whoever would wish you harm will come back to them a thousand times."
"Praying for you and your full recovery. Prayers for your sons as well. And for God's healing love," wrote another.
Aquino knows thousands of Filipinos are wishing her a speedy recovery. Her message for them? "I love all of you. Thank you for praying for me," she says as the video ends.
Check us out on Facebook, Instagram, Twitter, TikTok, and YouTube, to be the first to know about the latest news and coolest trends!