If you've watched the trending series Sweet Home and 18 Again, you'll probably be familiar with this actor. At just 25 years old, Lee Do-hyun is set to be one of this generation's most sought-after actors. If you want to get to know him more, here are some facts about this rising star:
He was a theater major
View this post on Instagram
If you ever wondered where he got his acting chops from, he properly trained for it. Before he made his acting debut, he pursued his studies at Chung-Ang University and majored in theater. That shows real commitment to his craft!
He made his acting debut in 2017
View this post on Instagram
Before he starred in 18 Again and Sweet Home, he landed the role of the younger version of Lee Joon Ho in the 2017 drama Prison Playbook.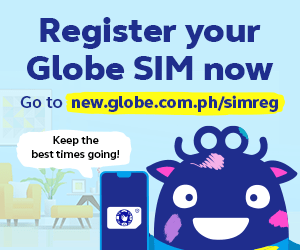 He loves playing basketball
View this post on Instagram
Like his character in 18 Again, Do-hyun also enjoys playing basketball. He was even part of his school's team back in high school.
He failed his college entrance exam
View this post on Instagram
Do-hyun has admitted to being overconfident in his abilities that he didn't even study for his exams. When he got the results, he realized that he should try harder, and eventually he was able to enter Chung-Ang University.
He's dedicated to his family
View this post on Instagram
His younger brother has a developmental disability. But instead of being ashamed of his brother, Do-hyun uses him as inspiration to work harder. He also hopes to pay all his family's debts soon!
He's close friends with IU
View this post on Instagram
After co-starring in Hotel del Luna, the two became close friends. He even sent her a food truck to support her as she filmed the movie Dream!
He wants to be known as "the people saving actor"
View this post on Instagram
With his passion for acting, he says he wants to touch each viewer's heart in every role he plays. I don't know about you guys, but I think that he's doing a great job so far!
He broke up with his girlfriend to pursue his career
View this post on Instagram
When he was younger, he broke up with his girlfriend to play a role. For him acting was more important during that time. Although he lost his girlfriend, he did become one of the most sought-after actors today. Here's hoping he finds success in his love life as well!
Got any more fun trivia about Lee Do-hyun? Tell us below!