If you're saving space at home or simply just want to build a cozy nook, you should add these reclining floor chairs to your cart now. They're like your usual chairs — but with no legs. They're often referred to as "tatami chairs" (tatamis are traditional flooring), but they're actually inspired by what the Japanese call zaisu (or the legless floor chairs with a backrest).
Regardless of what they're called, these reclining floor chairs are out to change the way you work and study. Maximizing space, form, and function, these floor chairs are chic, straightforward, and convenient, allowing you to sit in a nook or anywhere in the house. Plus, they're perfect for small spaces, being easy to pack up and put away whenever you don't need them! Check out where you can get these below:
Baierdi

This floor chair from Baierdi uses high-quality cotton, making it soft and comfortable. You can adjust the backrest as much as you want. You can even make it flat on the ground or fold it up together to store it easily. Get yours here for only PHP 1,376.
Yingao Life
Yingao Life's reclining floor chair is so simple and chic that you could easily match it with whatever room decor you have. It comes with a small hotdog-shaped pillow as perfect support for your lower back. And you can choose from 19 colors — from clean white and pastel yellow to rose pink and mint green. Get yours here for a starting price of PHP 1,654 (discounted from PHP 5,695).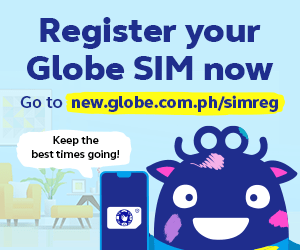 Tatamii Home
View this post on Instagram
These reclining floor chairs from Tatamii Home are made with breathable fabric filled with cotton, making them uber comfy and soft. As of writing, Tatamii Home offers several different colors: snowstorm white, cherry blossom pink, steel grey, chocolate brown, matcha green, sunny yellow, sunset yellow, and electric blue. Get yours here for a starting price of PHP 1,999.
Habi Lokal
View this post on Instagram
Habi Lokal hunts down secondhand furniture and handpicks them for customers, selling them for thrift prices. Armed with cushioned armrests, this floor chair can make you feel like you're on an office chair. But you know, on the floor, for some change in perspective. Get yours here for only PHP 2,200.
The Hygge Lyfe
View this post on Instagram
These chunky and comfy floor chairs are designed for ultimate comfort and convenience. It can even double as a bed, since it comes with a removable bolster pillow and you can adjust the recline angle as much as you want. Available colors include cool grey, lemon yellow, ocean teal, and snow white. Get yours here for only PHP 2,399.
Muji
Muji is our usual go-to Japanese store for fuss-free, minimalist stationery, clothes, home items, and nearly all things you might need. Their legless floor chair is no different; it's simple, minimalist, and functional. They offer two sizes in three neutral colors. Get yours here for only PHP 2,950.
Curafurn
View this post on Instagram
If you want something more spacious (or if you love cuddles!), this red floor couch from Curafurn is perfect for you. You can also transform it into a daybed when you push the backrest all the way down. Get yours here for only PHP 6,800.
Raw.tura
View this post on Instagram
Raw.tura's foldable handwoven rattan chair lets you lounge anywhere you want at home — or even outside in parks or beaches (when it's possible already!). It's so easy to set up and pack up that you can feel laidback anytime, anywhere. Get yours here for only PHP 6,945.
Found other shops where you could buy tatami chairs? Share them with us!