It never fails to devastate us when someone takes their own life, let alone a celebrity we all know and like. Just recently, the magic world was taken aback by the suicide of one of its greats, Daryl Easton. Now, the rest of us are shocked as Linkin Park's lead singer, Chester Bennington, committed suicide.
We won't pretend we know what it's like to be in his shoes, but all we know is that many of us turned to his music during our own times of sadness and angst and came away feeling surprisingly better, growling lyrics and all. So, in celebration of a brilliant man's career, and in gratitude for the musical legacy he has left with us, here are 8 of those songs we have listened to during our own moments of darkness.
What I've Done
Most Memorable Lyrics: Put to rest/What you've thought of me/ While I clean this slate/ With the hands of uncertainty
There's something to be said about recognizing that healing can happen even if we have no idea and no security in what will happen next. It's that longing to move past our past mistakes that we can all relate with.
Breaking The Habit
Most Memorable Lyrics: I don't know what's worth fighting for/ Or why I have to scream/ I don't know why I instigate/ And say what I don't mean/ I don't know how I got this way/ I know it's not all right/ So I'm breaking the habit/ I'm breaking the habit tonight
"Breaking the Habit" is, ironically, perhaps the best self-help Linkin Park song you can find, as it's all about, well, breaking the habit, and doing it cold turkey. Sometimes, your willpower can take you places you never thought possible.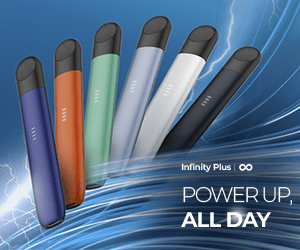 Waiting for the End
Most Memorable Lyrics: Waiting for the end to come/ Wishing I had the strength to stand…
We all wish we have the strength to stand.
Faint
Most Memorable Lyrics: Now, hear me out now/ You're gonna listen to me like it or not…
"Faint" is probably their most pulse-pounding single, and one that just gets you going, but a cursory look at the lyrics shows that amid all the growling, there's someone who is hurting and that "time can't heal this damage anymore." Despite that, it's that need to be heard, that primal need, that simply refuses to go away.
Somewhere I Belong
Most Memorable Lyrics: I wanna heal, I wanna feel, what I thought was never real/ I wanna let go of the pain I've felt so long/ (Erase all the pain 'til it's gone)
We all want to find somewhere we belong, and as sad as it is, sometimes, the reason people hurt themselves is that it's the only time they remember that they're still alive. Through songs like these, we find common ground with so many other people who also hurt and wish to find somewhere they belong.
One Step Closer
Most Memorable Lyrics: All this talk, it makes no sense/ I find bliss in ignorance…
Sometimes, ignorance can indeed be bliss. But oftentimes, it's in deliberate, willful ignorance that the pain we sweep under the rug suddenly strikes at us with a vengeance.
Numb
Most Memorable Lyrics: Caught in the undertow, just caught in the undertow…
Depression isn't some grand show of sadness and angst that is on 24/7 in the middle of the sad moments, we will find happy moments, but it's the void that comes and strikes us in the lonely hours that does a number on our psyche. That's what it's like to be caught in the undertow: to find ourselves drowning, and unable to scream for help. It isn't a glorious, sexy struggle, but a draining, relentless one.
In The End
Most Memorable Lyrics: I tried so hard, and got so far/ But in the end, it doesn't even matter/ I had to fall to lose it all/ But in the end, it doesn't even matter
And so, we come to the end. That when we look at everything we've said and done, what really does matter, anyways?
It's the legacy we leave behind that does. Not for ourselves, but for those who come after us. In the end, Chester Bennigton's legacy will live on. We may never understand why he did what he did, but we will always remember and thank him for everything else about his life.
How has Linkin Park been a part of your life growing up? Tell us about it below.