Let's be honest here: many of us have… relaxed our personal hygiene habits since the pandemic started (i.e. madalas minsan, tinatamad tayong maligo). And we totally get it. It's not like we have to go out into the real world, sweat it out in public transportation, and have to look and smell nice for anyone. So we really can't judge. But when one Pinoy Big Brother housemate admitted to not taking regular baths, she got less than gracious reactions from one of her housemates. And the internet was not cool with his reaction. Here's what went down.
It all started with this short clip:
ang baho ng ugali pic.twitter.com/01DNXRnxTk

— park deibeu (@AnjelDave_) December 16, 2020

"Pinaguusapan ka namin kasi 'di ka naliligo," the video started with Justin Dizon saying this to PBB housemate Jie-Ann Armero. He proceeded to dry his hands on Jie-Ann's hair towel which obviously annoyed the latter. It could've been brushed off as playful banter (how many times have you done the same to a friend's shirt?) but even though she was clearly uncomfortable, he didn't stop there.
Justin joked that he wiped saliva on the towel. Jie-Ann simply shrugged it off, saying that she doesn't care since it's just water, she's used to it anyway. But he followed it up with a remark: "Really? Sa bagay, marumi ka nga pala."
Could his comment be a reference to this?
now we know why…. pic.twitter.com/fVhRdluhsv

— Rex (@irextraordinary) December 16, 2020
In her interview, Jie-Ann, who is from Sarangani, shares with Kuya how her hometown suffers from water shortage. They have to purchase clean water that costs P12 for each container, and since her family only has three containers (for cooking, cleaning, drinking), she sometimes skips taking a bath to conserve water.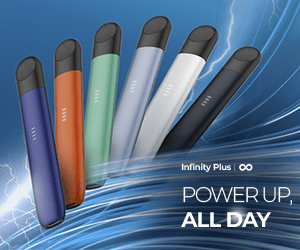 Who is Justin Dizon, anyway?
If he seems familiar to you, that's because he is one of those "social media activists" you've probably seen on your Twitter timelines before. Justin — whose tagline is "Ang Courageous Cabalen ng Pampanga" — was branded as a progressive who fights for the rights of underrepresented communities, which is why many netizens were dismayed by his behavior.
Netizens are enraged
protozoa, helminths, ectoparasites, and elitists like justin dizon pic.twitter.com/guSjJgDmeG

— (@pattiechoo) December 16, 2020
JUSTIN DIZON is not the baklang kanal representation that we're looking for, PBB. Telling someone, "Marumi ka nga pala," was extremely rude and unmannered.

— aly (@alypalad) December 16, 2020
Next target, Justin Dizon.

It's funny that you cry foul over oppression yet you become oppressor of others.

— St. Peter (@stpetercares) December 17, 2020
Justin's name climbed the trends with people demanding why a problematic person is being given a huge platform to "spread ignorance and hate" and " bully another person who is a victim of a system." Netizens are also attacking his brand as a woke social justice warrior, saying that he should walk his talk.
Check your privilege
Check your privilege. Kung wala kang respeto, kahit anong ligo mo, wala ka parin respeto. Stop making excuses for questionable and bad behavior.

— Kerwin King (@imkerwinking) December 16, 2020
The fact that Justin and the other housemates were so shocked by Jie-Ann's hygiene habits shows just how privileged they are. Now, there's nothing inherently wrong with privilege, but they should all be aware of the reality that not everyone in the country has the same access to clean, running water.
People are calling for his eviction
Nah, let him stay. Let's wait for the full-blown colors

— reggie (@rgnldrmr) December 16, 2020
Make it trend #PBBConnectForceEvictJustine

— ja (@jarrickjimenez) December 17, 2020
justin dizon after hia force eviction from pbb and his friends pic.twitter.com/Y7Mw3v1S2Y

— omnimous (@fboyy87) December 17, 2020
Let's be real — he probably won't be evicted any time soon. It's people like Justin that make the show interesting, you don't have to be an avid PBB watcher to know that. Case in point: he has already attracted the internet's attention and people love drama. If you're watching the show, better pack a lot of patience.
The real issue
Access to safe drinking water is a basic human right. The water situation in Sarangani is inhumane & unacceptable. Did Manny knew abt it when he's congressman or they live very comfortably in their multi-million mansions & are out of touch with the reality of their constituents?

— Christ Orozco (@xtianorozco) December 17, 2020

We might forget about this mini-controversy months down the line, but we hope that more people will pay attention to the real issue: how so many Filipinos still don't have access to clean water. Senator Manny Pacquiao, who hails from General Santos, is being dragged into the mess, with netizens asking why the billionaire boxer-politician (who is rumored to be gunning for the 2022 presidency) hasn't done more for his former constituents.
But also: We shouldn't put all the blame on Justin
We have to keep in mind that Pinoy Big Brother is a reality show that has been heavily edited and produced to manipulate the viewer's emotions. That short clip has definitely not earned him any fans, but we shouldn't be quick to judge his character based on this one moment of bad behavior.
There's no excusing Justin's problematic treatment of Jie-Ann, but we can't deny that the show's producers are actually encouraging these interactions. I mean, come on, look at how they orchestrated this super condescending segment:
Tinuruan ni Justin si Jie-Ann kung paano gumamit ng mga toiletries! Watch this!

Subscribe now! https://t.co/9Wwb5yuG5X#PBBConnectSaTATAY pic.twitter.com/uAjNnnzixV

— Pinoy Big Brother (@PBBabscbn) December 16, 2020
Let's hope this is a learning experience for Justin?
What do you think of Justin Dizon's behavior on Pinoy Big Brother?