8 Must-Tries for the Matcha-Mad
Mar 29, 2016 &nbsp • &nbsp Abu Poblete
4. Le Petit Souffle:
Matcha Parfait
Via gluttonshopper.blogspot.com
Third Floor, Century City Mall, Kalayaan Avenue, Poblacion, Makati City | 0917 841 8032, 0915 399 958
Facebook | Open from 11am to 10pm
If you're a certified Matcha addict, you might want to get your hands on Le Petit Souffle's Matcha Parfait that's packed with everything matcha. Prepare for your belly and tastebuds for matcha custard, matcha and coffee jelly, adzuki beans, matcha mochi, matcha powder and matcha Kit-kat, all in one dish!
3. Tonkatsu by Terazawa:
Frozen Green Tea Brazo de Mercedes
Via dude4food.blogspot.com/
Level 1, Greenbelt 2, Ayala Center, Greenbelt, Makati City | (02) 729 9121, (02) 729 9122
Facebook | Open from 11am to 12mn
Brazo de mercedes is enough for a satisfying dessert, but a little matcha ice cream, some matcha powder and a graham crust make it that much more irresistable.
2. Green Cheese:
Matcha Lava Cake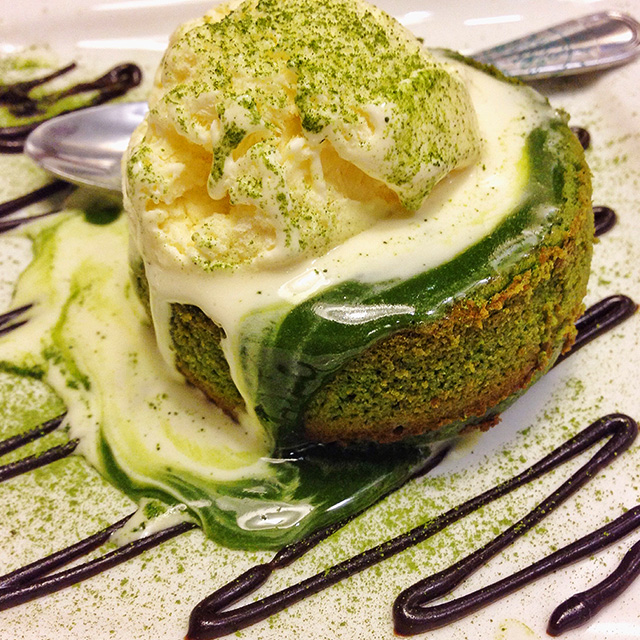 Via insights.looloo.com
Hole in the Wall Food Hall, 4th Floor Century City Mall, Century City, Kalayaan Ave. corner Salamanca St., Brgy. Poblacion, Makati City | (02) 887 2083, (02) 907 3355, 0917 8919595
Facebook | Open on Monday to Thursday from 11am to 10pm | Open on Friday to Saturday from 11am 12mn | Open on Sunday from 11am to 10pm
Matcha as a substitute for chocolate is always good news. Green Cheese's Matcha Lava Cake is the best example. This lava cake uses matcha dough instead of chocolate and has matcha syrup and vanilla ice cream oozing on top.
1. Le Petit Souffle:
Matcha Valrhona White Chocolate Souffle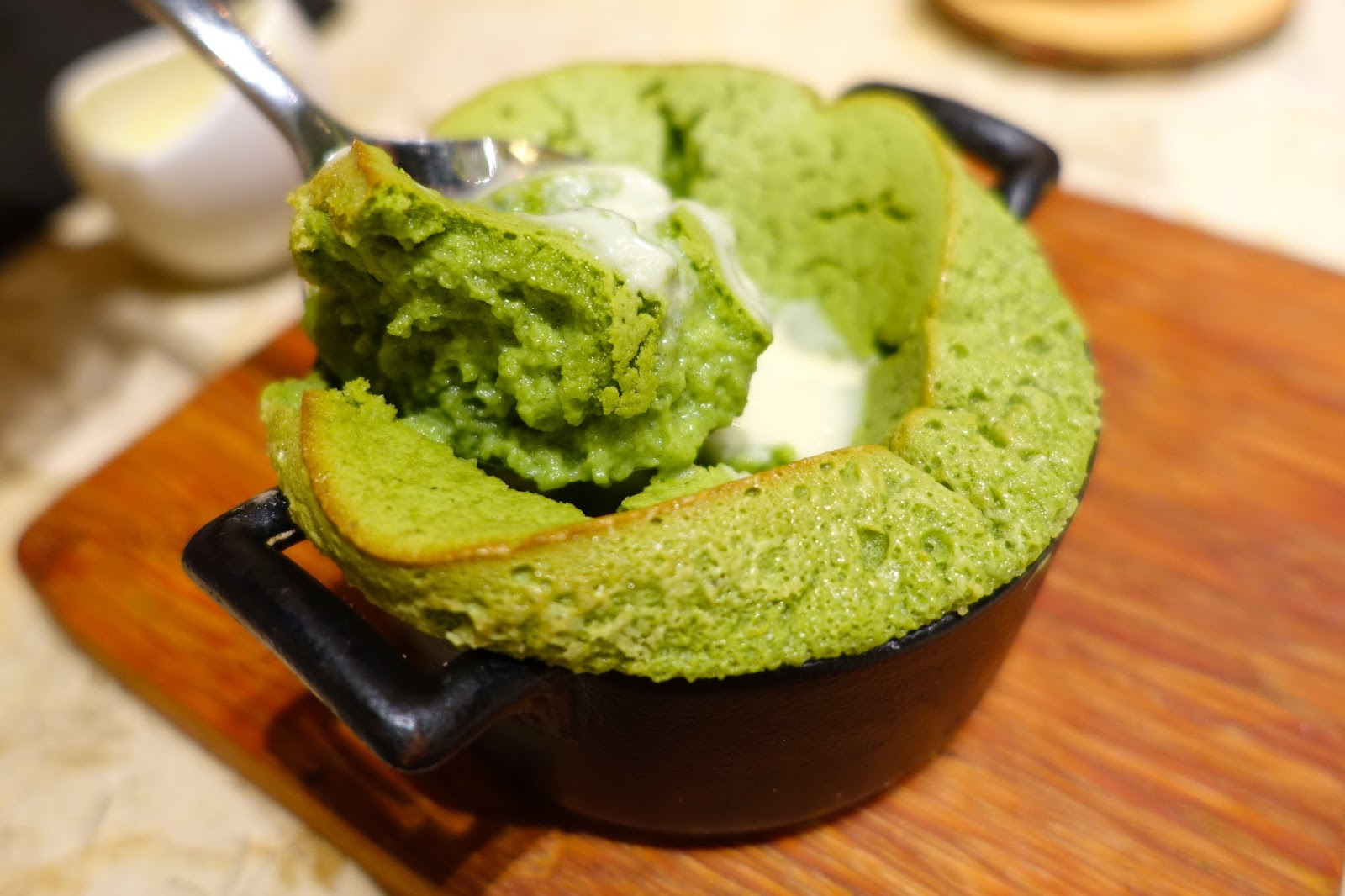 Via jinlovestoeat.com
Third Floor, Century City Mall, Kalayaan Avenue, Poblacion, Makati City | 0917 841 8032
Facebook | Open from 11am to 10pm
Le Petit Souffle wouldn't be named so if their souffles weren't the best, and their Matcha Valrhona White Chocolate Souffle is definitely a must-try. The fluffy matcha-infused pancake can be drenched in maple syrup or creme anglaise, depending on your taste.
Know any other must-try matcha desserts in the Metro? Share your foodie finds in the comments below!