Just last night, distant calls of surprise and despair were heard throughout the world from women (or men) of all ages. No, there hasn't been a zombie apocalypse or the world coming to an end yet, but that is how it feels like for the fans of Meteor Garden's Hua Ze Lei. Vic Zhou, the actor who played Lei, has just announced that he has tied the knot with his actor, model and long-time girlfriend Reen Yu.
You may remember Hua Zi Lei from Meteor Garden, the Taiwanese telenovela that attacked the Philippines by storm (they even had a concert here) in 2003, and the hype hasn't died in the hearts of fans. Bring back your Meteor Garden feels and check out 8 of the best and most kilig moments of Hua Ze Lei.
If you want the full "Flower Four" experience, listen to this song while reading:


That handkerchief probably smelled like rainbows, hope, and a hot Taiwanese man.

Remember when you were hanging out in the beach with your gentle, handsome and charming crush while talking about feels and he suddenly kisses you on the lips and hugs you like you're his sweldo right after? Such a lucky girl, this Shan Cai!
Go to the 6:15 minute mark of the video for the beach scene.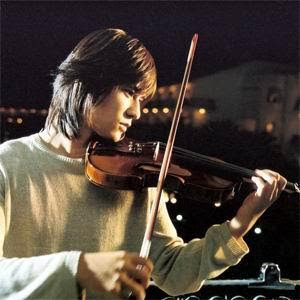 Every time Hua Ze Lei plays the violin, don't you just wonder what else he can do with those talented hands of his?

Lei was already in love with Shan Cai at this point, and she had to break his heart by falling in love with Dao Ming Si! And having him help her look for the necklace? That's just evil, Shan Cai.

This is where Lei started noticing Shan Cai, and you know you can't control your screams anymore when they started dancing. One question though: What is up with Shan Cai's hole dress??
Go to the 21:50 minute mark of the video to see their dance!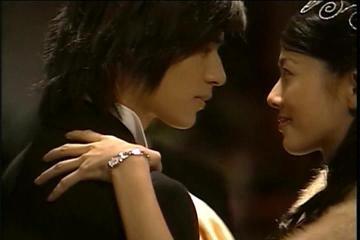 If there's one thing Lei is bad at, it's choosing the people he loves because he always ends up getting his heart broken. It took a while for Lei to get over his first love, Teng Tang Jin, and we just can't help but pity the guy for trying his best to become a man for her. And his constant support to Shan Cai and Dao Ming Si even though he loves her is one of the most painful things a fangirl can ever feel. There there, Lei.

Nothing better than two sweaty and incredibly handsome guys fighting over you, right? And how good is Lei at getting on Ah Si's nerves? Adorable.
"Two kinds of regret in this world that are most agonising. One is losing the person you love. The other is seeing you beloved lose happiness."
Ouch.
This is probably one of the moments that would make you ask why Shan Cai just won't love this guy instead. In this scene, Lei is describing to Mei how much he loves Shan Cai so much that he's willing to be Dao Ming Si's shadow.
And these lines are just so painful:
"The story of Ah Si and Shan Cai has not come to an end yet."
"But your story with her has finished?"
"Strictly speaking, the story about her and me never started."
*tears*
Did Lei make your young heart flutter? Spread your kilig in the comments!