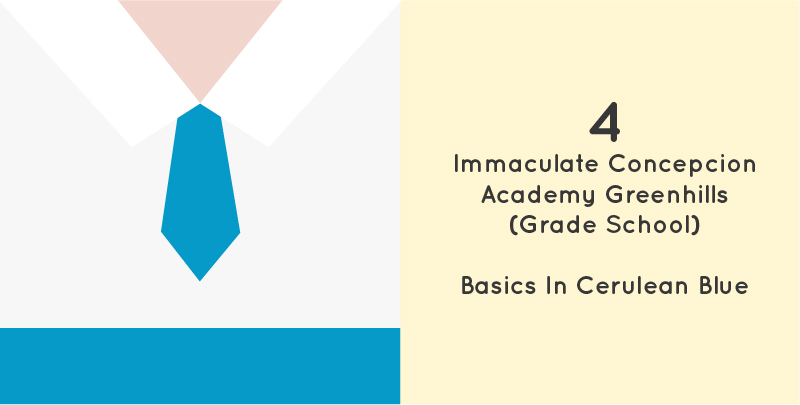 Like I said, dark blue has always been the cliché. But here's a surprise, this being a school in Greenhills—add a little green to the blue and you'd get Cerulean, a blue that evokes Renoir paintings and Marian apparitions.
Add a small necktie with the school's crest and you've got a uniform perfect for the young 'uns.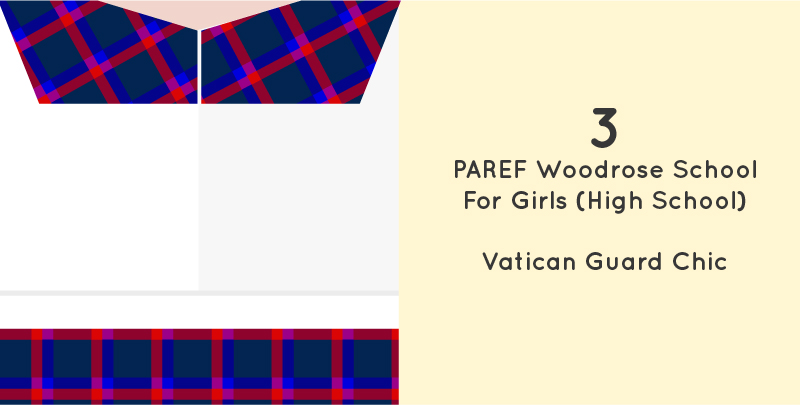 You've got to hand it to members of the Opus Dei for at long last…a brave color scheme! I can only smile at the orange-reds and purples on this one. Where could have they culled the inspiration? The Swiss Guards outside the Vatican, perhaps?
Who said girl school uniforms should stick to the primary colors? Mad props for the electric secondary colors, you Darlings of Alabang. Mind you, purple really is a hard thing to pull off.
Now if it only weren't for that ginormous sailor collar. The ribbons would've sufficed, girls.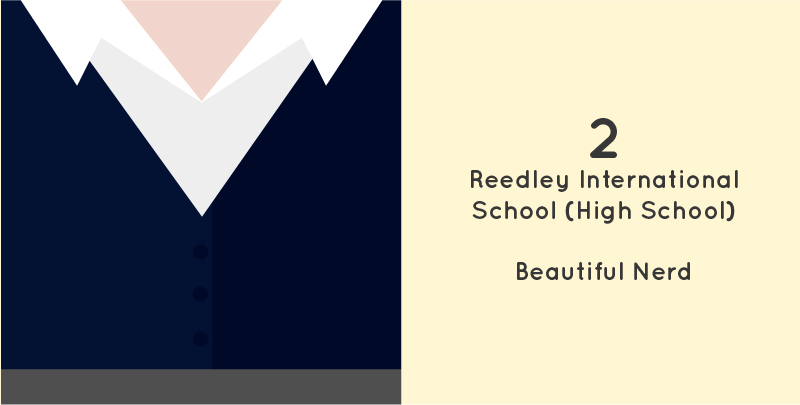 International schools are really getting it right. Maybe some of the more traditional schools need a new way of thinking about school threads. (Some seriously need an upgrade. And a younger tailor.)
Reedley's dark blue blazer and grey skirt number is plain gorgeous. And yes, black socks are so much better than white ones—from afar, they look like Doc Marten's boots. The retro-style school patch further seals the deal. Innocent and clean, but pretty.
Need we say more? Southville's classic-modern style is just magazine-ready.
The combo is too pleasant to the eyes. White polo shirt and beige skirt. An option between blazer and coat. Knee-high black socks. And get this: A purple necktie—yes, for the girls. Indeed, we're a long way from those traditional convent-schools Mom went to.
These beauties from Las Piñas wouldn't be ashamed of wearing these babies even on weekends—it's like they're cool, intelligent punk girls straight out of a London boarding school. Eat your heart out, Emma Watson.
What girls' school uniforms do you think are meh or magnificent? Sound off in the comments below!