Mylene Dizon is Superb in 'Belle Douleur'
Aug 20, 2019 &nbsp • &nbsp Mikhail Lecaros
Philippine cinema is no stranger to the ebbs and flows of trends. For a time, that trend was infidelity, with seemingly every other release revolving around impossibly beautiful people cheating on each other with other impossibly beautiful people. Since the release of 2018's Glorious (with Angel Aquino), it would seem that local audiences' tastes in onscreen trysts have evolved – as evidenced by the upcoming Just a Stranger (with Anne Curtis), and no less than two Cinemalaya entries on the subject, we are in a golden age of May-December romances (featuring impossibly beautiful people).
One of those Cinemalaya entries is Belle Douleur (in French, "Beautiful Pain"), the premiere of which this writer was able to attend. Playing to a packed audience, the film marks lawyer Joji Alonso's (the veteran executive producer of films such as Kubrador and Ang Babae Sa Septic Tank 2) first foray in the director's chair. Based on a true story encountered by the director, the film was well-received, eventually going on to win the Audience Choice award.
With the end of the festival, and this year's entries now being screened nationwide for the first time ever, Belle Douleur will have to prove its mettle in the most brutal arena of all: the mainstream.
It's a good thing, then, that for the most part, the movie delivers the goods.
THE STORY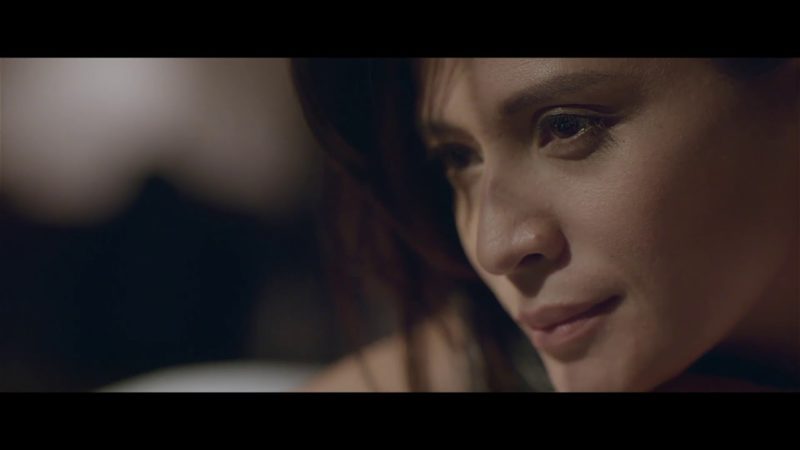 Mylene Dizon (Heneral Luna) stars as Liz, a child psychologist in her 40s dealing with her mother's recent passing. On the advice of her friends Marco (Marlon Rivera, TV's Call Me Tita) and Lauren (Jenny Jamora, What Isn't There), Liz reluctantly begins the process of selling off her mother's belongings. In the process, she meets Josh (Kit Thompson, MOMOL Nights), the young owner of an antique store who, slowly but surely, manages to charm Liz out of her mourning state.
What begins with flirtatious texts blooms into a whirlwind relationship, as Liz throws caution to the wind to embrace her impulses. With the older Liz setting the pace, little time is wasted on double-talk or mind games – she's a straight-shooter and has neither the time nor the patience to beat around the bush. As the incessant passion of the honeymoon period gives way to the realities of everyday life with Josh, Liz will be forced to evaluate the choices she has made for herself.
LEADING LADY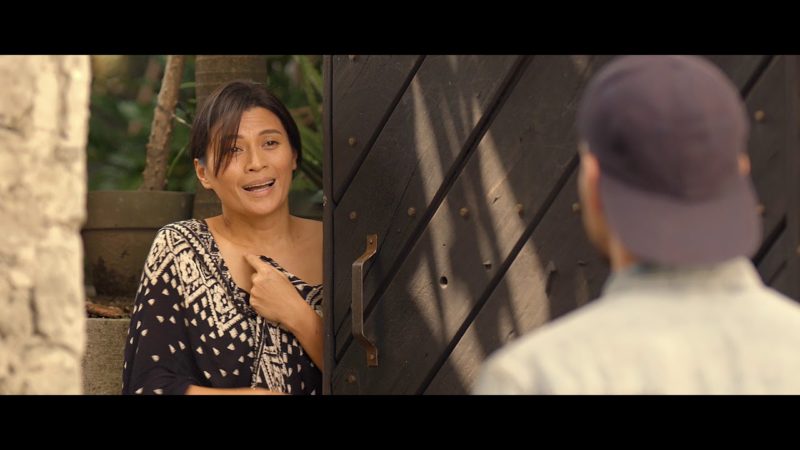 In the lead role, Dizon acquits herself well, fully committing to her portrayal of a character coming to terms with her sense of self and place after the loss of her mother. From her indifference at her friends' attempts to feed her, to an initial unwillingness to part with her mother's possessions, Dizon presents us with a convincing portrait of a woman at a crossroads. Her encounters with Josh are handled well, aided in no small part by the film's refreshingly female perspective. The result is a coupling that, while having its share of drama, is blessedly free of pettiness and contrivance.
SEX AND THE SINGLE WOMAN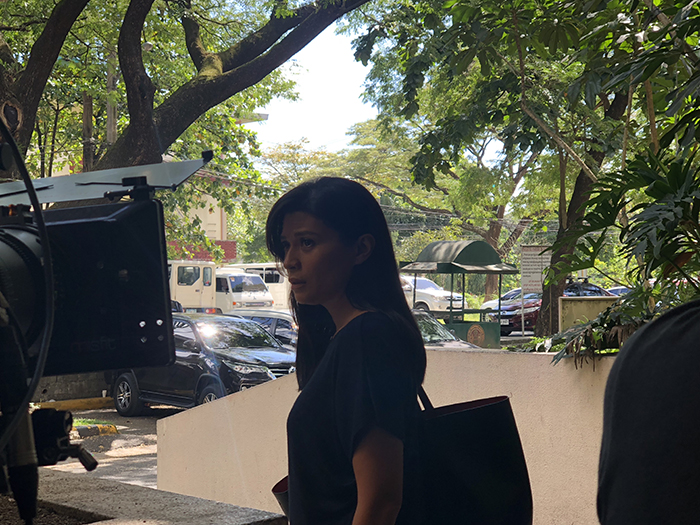 The one area where Liz isn't unsure is her sexuality, and this is where Dizon really makes the film her own – in the film's many lovemaking scenes, outwardly self-doubting Liz is confident, vivacious, and absolutely irresistible. Whatever apprehensions she may have about herself are forgotten when Liz is in the bedroom – this is a woman fully cognizant of her needs and, more importantly, how to address them. She isn't with Josh because she needs to be – she's with him because she wants to be. It is an altogether innovative approach; the role of an older, sexually confident woman (who isn't a villain) is one rarely seen in Philippine cinema, and Dizon rises to the occasion admirably.
THE YOUNGER MAN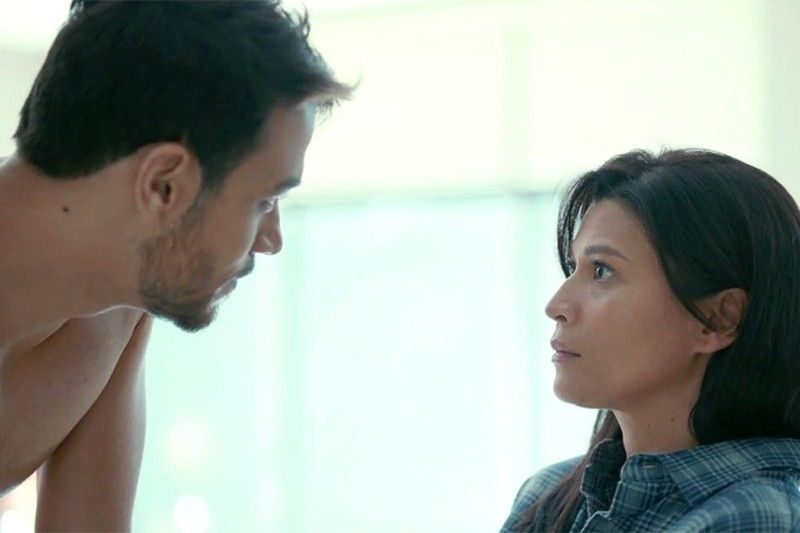 As Liz's beau, Thompson's Josh is a match for Dizon when it comes to the in-sheets action; it's when the narrative doesn't have the two all over each other that the character's flaws become apparent, with Josh's boyish charms unable to offset his bouts of outright childishness. How much of this stems from Thompson's performance and how much comes from the script (Therese Cayaba, Dellia and Sammy) is debatable, but one sees the writing on the wall long before the characters do.
AN ADULT RELATIONSHIP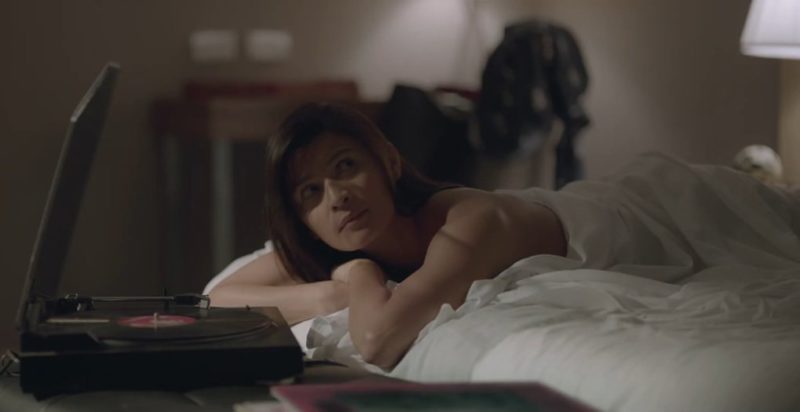 This is not a film for the prudish, with multiple scenes of love-making, including liberal shots of Thompson's butt and (implied) oral sex, as Liz and Josh comport themselves in as erotic a manner as R-16 allows, while remaining entirely tasteful. Indeed, there may be more flesh on display here than the average ABS-CBN film, but the exquisite lensing by ace cinematographer Mycko David (Birdshot, Neo Manila) ensures that there is nothing sleazy or exploitative about any of it. Case in point: a time-lapse sequence depicting months of lovemaking using a vase of flowers as transitionary device; editing trickery notwithstanding, it is an effective, elegant way of presenting Liz and Josh's mutual lust.
LIFE SUPPORT
Fiercely loyal and absolutely dedicated to her well-being, the friends surrounding Liz provide much-welcome levity whenever they're around. This isn't to imply that Belle Douleur is a heavy viewing experience, mind you –Josh and Liz are a joy to watch as they make the transition from acquaintances to lovers to bona fide couple– but "gay best friend with a one-liner for every occasion" seems to be a role Rivera was born to play.
But it isn't all fun and games, as the third point in Liz' s wine-chugging friendship triumvirate, Lauren, injects a surprising shot of pathos during a crucial moment. While the scene is one that surprises for the weight the previously purely comic character brings, Jamora pulls it off well, bringing to light the inherently fragile nature of ongoing long-term relationships in modern society.
 ALL GOOD THINGS…
Despite laying a strong foundation with likeable characters and presentation, the film stumbles in its denouement. As stated, what ultimately happens isn't a complete surprise, but when the final moment does arrive, it can't help but feel underwhelming compared to what came before. All throughout, Dizon gives an award-worthy performance, which makes what ultimately happens somewhat of a let-down, not for what actually takes place, but for how it unfolds. A few more lines would probably have been enough to convey the scene's import, especially with everything that we've experienced with them at this point; as it stands, what could have been the film's most powerful, defining moment now resembles not so much an emotional gut punch as it does a slap on the wrist.
THE BOTTOM LINE
An extraordinary first-attempt from director Joji Alonso, Belle Douleur is commendable for its portrayal of the titular relationship, delivering a nuanced, mature take that avoids diminishing or belittling either party in its depiction. Backed up by a game supporting cast, Dizon delivers an engaging performance that not only reveals new facets to her familiar on-screen persona (and possible future roles), but, hopefully, sets a benchmark in how mature Philippine women can be  depicted, moving forward.
Now there's a trend one could get behind.
What are your thoughts on this movie? Tell us below!