New on Netflix: April 2019
Apr 9, 2019 &nbsp • &nbsp Therese Aseoche
Summer is here! The perfect time to stay at home and watch Netflix movies with the aircon on full blast.
If you're one of those who don't have any particular plans to head to the beach with friends in the coming weeks, here's a bunch of new Netflix shows you can catch instead.
The Silence
If you loved A Quiet Place, you'll definitely like The Silence. It takes place in a world facing the apocalypse as humans are being tormented by creatures who hunt by sound. It's based on a horror novel of the same name by Tim Lebbon and stars Kiernan Shipka, Stanley Tucci, Miranda Otto, and John Corbett.
Watch it here starting April 10
Chilling Adventures of Sabrina Part 2
Our favorite teenage witch returns and we're dying to know how if Sabrina's attachment to the human world is severed forever and if she's going to be one bad b***h that everyone wanted her to be after all. At the same time, we're curious to find out what troubles lie ahead for both Aunt Hilda and Aunt Zelda (and, okay, even Ambrose) in this second season.
Watch it here starting April 5
My First First Love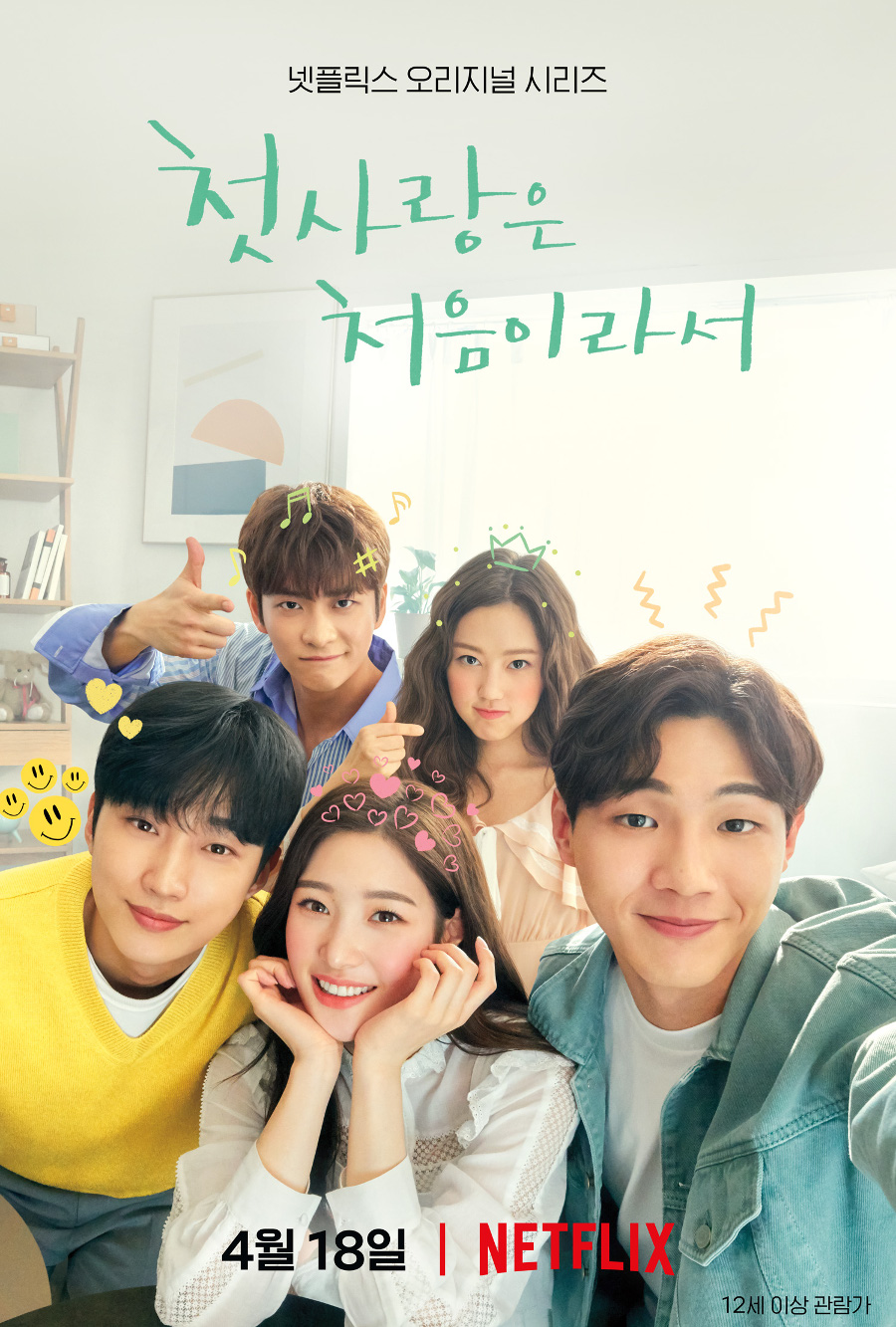 This original Netflix K-Drama tells the story of Yun Tae-o (Ji Soo, Strong Girl Bong-soon) whose friends (including Jung Chae-yeon, Drinking Solo, and Jung Jin-young, Love in the Moonlight) all decided to move into his house due to various personal reasons. Here, they experience love, friendship, and everything in between.
Watch it here starting April 18
The Perfect Date
Noah Centineo is determined to steal our hearts once again in this new romcom flick, The Perfect Date, where he plays a student named Brooks Rattigan who creates a mobile app where anyone can pay him to play the perfect stand-in boyfriend for any occasion.
Watch it here starting April 12
Unicorn Store
Brie Larson has yet to disappear from everyone's radar with her directorial debut in Unicorn Store. Here, she playes Kit who receives a mysterious invitation that will fulfill her childhood dreams.
Watch it here starting April 5
Rilakkuma and Kaoru
Rilakkuma has been capturing hearts since the early 2000s and remains to be a distinguishable and popular character. In Rilakkuma and Kaoru, we follow the story of Kaoru (voiced by Lana Chan) and her sweet soft toy bear Rilakkuma and the nice, little adventures they have from day to day.
Watch it here starting April 19
Someone Great
We're familiar with the usual story about a girl gang going on a spontaneous, adrenaline-filled adventure to wherever, and Someone Great is giving us the same kind of plot but making it somewhat more relatable to the young millennials just trying to navigate adulthood.
This film follows aspiring music journalist Jenny (Gina Rodriguez) who just landed her dream job at an iconic magazine and is about to move to San Francisco. However, this leads to her boyfriend of nine years (Lakeith Stanfield) to suddenly call it quits. To nurse her broken heart, Jenny gathers up her two best friends Erin (DeWanda Wise) and Blair (Brittany Snow) for one outrageous last adventure in New York City.
Watch it here starting April 19
Special
Are you ready for a Netflix comedy that will be unlike anything you've ever watched before? Special delivers something, well, special with its uplifting story about a gay man, Ryan, with mild cerebral palsy, who decides to rewrite his identity and finally go after the life he wants. It will be based on executive producer Ryan O'Connell's own memoir, "I'm Special: And Other Lies We Tell Ourselves."
Watch it here starting April 12
What are you most excited for this month? Sound off below!