The first of the –ber months is here, and with it comes a slew of new series and films to binge. Read on to find out what Netflix is offering this September.
I'm Thinking of Ending Things
On the surface, this film follows a young woman who is thinking of ending things — i.e. her relationship — with her boyfriend Jake as they journey to meet a his parents at a secluded farm. But nothing is really as it seems.
Available now. Watch it on Netflix.
Record of Youth
A model who wants to be an actor (Park Bo Gum of Reply 1988) and a struggling make-up artist (Park So Dam of Parasite) try to navigate the world of contemporary fashion and modelling, a world that seems to only care about their backgrounds instead of their dreams. (Quick trivia: This is also Park Bo Gum's last work before he entered military service last August.)
Available now. Watch it on Netflix.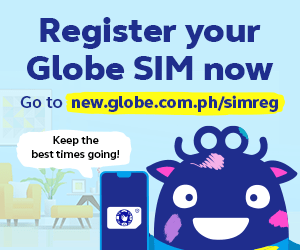 #Alive
From South Korea comes another horrifyingly gripping zombie movie, and much like Train to Busan was, #Alive isn't just about the undead ravaging cities and survivors running away to safety. It's a character study of the people left behind — what happens to the people who are cut off from the world, left with no choice but to survive on their own with no help in sight? It stars Yoo Ah In and Park Shin Hye.
Available on September 8. Watch it on Netflix.
Enola Holmes
Imagine Sherlock as a woman (Miss Sherlock, Lady Sherlock — yes, we've had several already), and now imagine female Sherlock as a teenager. Intelligent, witty, fearless young lady out to paint the town red in Victorian era London — and one whose mother goes missing? All the more reason for young Enola Holmes to outsmart her big brother Sherlock.
Available on September 23. Watch it on Netflix.
21 Bridges
Chadwick Boseman stars as an NYPD detective who joins a citywide manhunt for two young cop killers. As the situation intensifies, extreme measures are taken and all 21 bridges of Manhattan are closed down to prevent the suspects from escaping the island.
Available on September 11. Watch it on Netflix.
The Devil All The Time
Young Arvin Russell (Tom Holland) just wants to live peacefully with his family. But as corruption is afoot in his postwar town, sinister characters from an unholy preacher (Robert Pattinson) to a twisted couple (Jason Clarke and Riley Keough) to a crooked sheriff (Sebastian Stan) continue to surround him from all fronts.
Available on September 16. Watch it on Netflix.
Anna
Beautiful and charming and striking, Anna Poliatova is ready to leave her life of abuse to become one of the world's most feared assassins in the world.
Available now. Watch it on Netflix.
Hello World
This anime film follows a shy high schooler who meets who seems to be his future self. The older him tells younger him that day that they can save their first love.
Available on September 11. Watch it on Netflix.
Which new Netflix offering are you looking forward to? Tell us below!