Welcome to the ber months! Christmas countdown will now begin, and we're soon going to hear Jose Mari Chan and Mariah Carey serenading us everywhere. But for now, let's start this season right by rewatching iconic Filipino films and binging on both familiar productions and new shows.
Die Beautiful
This award-winning dark comedy follows the story of a transgender woman named Trisha (Paolo Ballesteros), who always wanted to become a beauty queen despite the horrors of growing up with a homophobic father. Get your tissues ready because her story is as heartbreaking and as awe-inspiring as it sounds.
Available on Netflix starting September 1.
Elite: Season 2
Working-class teens + exclusive private school = murder. While this equation doesn't usually work, it adds up perfectly for teen mystery drama Elite. The killer was revealed at the end of the first season, but this question remains: will they be brought to justice in Season 2?
Available on Netflix starting September 6.
The I-Land
"When Fyre Festival meets Hunger Games," one fan claims. And he couldn't be more right. The trailer features an island-exclusive music festival gone so wrong and all the horrors our protagonists will face. Ten people. No memories. Millions of physical and psychological challenges. Can they make their way out of the I-Land alive?
Available on Netflix starting September 12.
Inside Bill's Brain: Decoding Bill Gates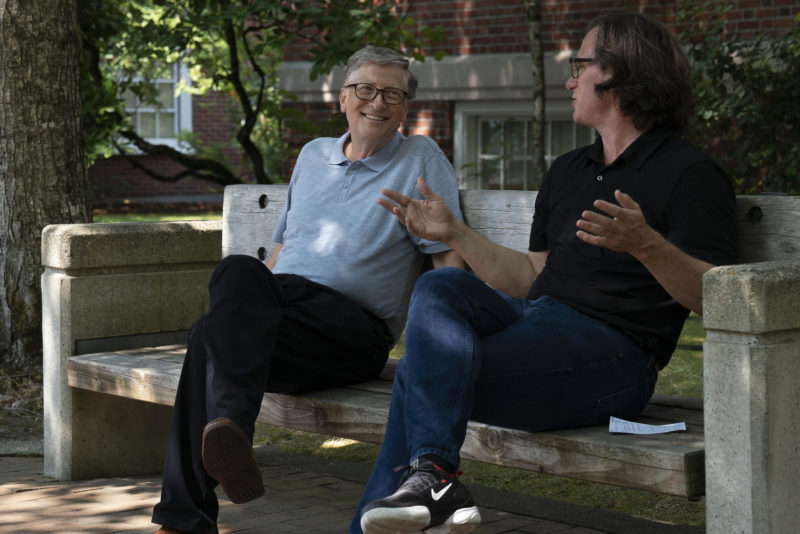 Wouldn't you want to know what goes on inside the mind of one of the world's most amazing geniuses? This Netflix documentary offers an exclusive look into the thinking of the brilliant Bill Gates. "Bill Gates has always been a compelling figure," Academy Award-winning director Davis Guggenheim said, "but what makes him such an interesting person to think about right now is the way in which his optimism and pragmatism drives his approach to problem-solving." Time to take a peek into Bill's brilliant brain.
Available on Netflix starting September 20.
Vagabond
Aspiring action star slash current stuntman Cha Dal Gun (Lee Seung Gi) digs deep into the mysterious case of a civilian aircraft crash where his nephew also died, but he digs too deep and finds a web of corruption. In his search for the truth, he meets National Intelligence Service agent Go Hae Ri (Bae Suzy), and their lives become intertwined.
Available on Netflix starting September 20.
Sid & Aya: Not A Love Story
Chronic insomniac Sid (Dingdong Dantes) hires waitress Aya (Anne Curtis) to keep him company whenever his insomnia hits. Any potential romance that begins on a professional note (if you could call this professional) is a recipe for disaster, and maybe that's exactly why this is Not A Love Story.
Available on Netflix starting September 23.
This Time
JaDine has always been successful in tugging at our heartstrings, both onscreen and offscreen, and This Time is no different. Childhood friends Coby and Ava (James Reid and Nadine Lustre, respectively) meet only every summer, but they just grow closer each time. Over the years, their relationship blossoms into an almost romance that they are unable to label. Well, until everything is put into question when Ava meets someone new.
Available on Netflix starting September 23.
The Politician
Wealthy student Payton Hobart (Ben Platt) has a step-by-step life plan that would lead him to his ultimate dream: becoming the president of the United States. But first, he has to get around high school, with all its backstabbing and treachery not unlike politics. But he doesn't need to worry; his mother (Gwyneth Paltrow) has his back.
Available on Netflix starting September 27.
What shows have you been waiting for? Share them with us below!