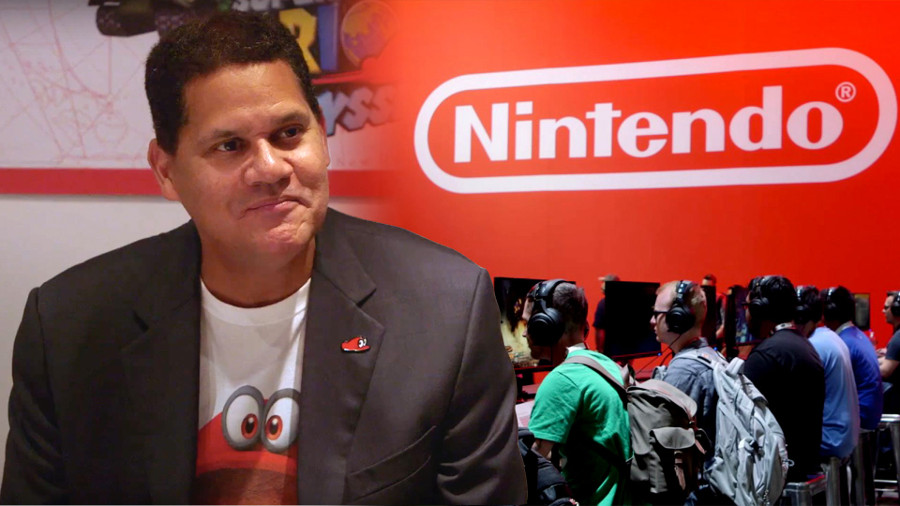 For most non-gamers, Nintendo is an inscrutable Japanese multinational that has delighted and entertained us for decades with its consoles and characters. But for the rest of us, Nintendo wears the face of Reggie Fils-Aime, a stage-dominating presence that has represented the company in America – and by extension the rest of the English-speaking games fandom – for over a decade.
Last weekend, Reggie announced he would be making his retirement and will be stepping down on April 15. Reggie gained celebrity status when he first walked onto the stage of E3 in 2004 and transformed what was normally a quiet and dry affair into an aggressive show that later earned him the name, "The Reggienator," thanks to his gentle trash talking manner and thousand yard stare.
For years Reggie injected the kind of charisma into press conferences and stage presentations that every executive envied, and the Internet embraced him not just as some kind of weird gaming uncle but an endless provider of memes, dank and dope. And while it's the end of an era, I look forward to the bold new direction that Nintendo memes will take with Reggie's replacement: Doug Bowser.
Here are the many times Reggie delighted Nintendo fans, gamers and the Internet with his wacky words, awesome antics and most importantly, his most meme-worthy moments.
Reggie's First E3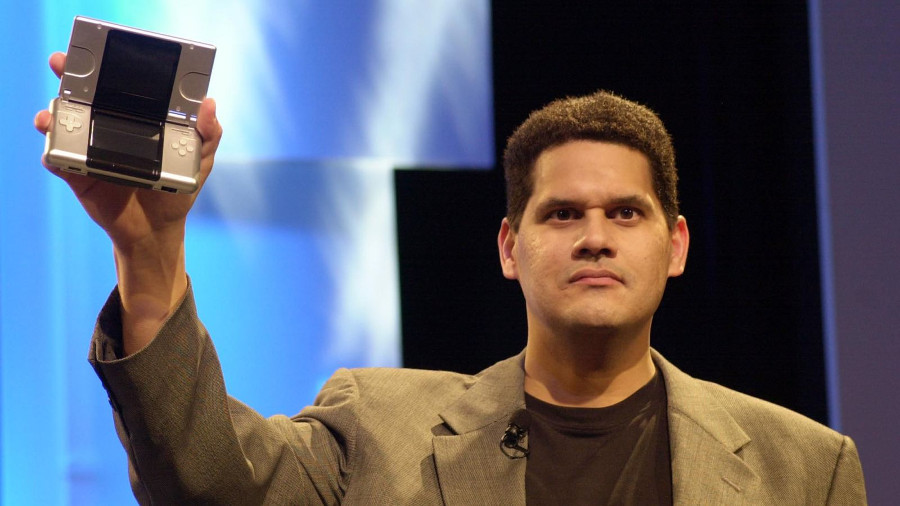 "My name is Reggie, I'm about kickin' ass, I'm about takin' names and we're about makin' games." That's how Fils-Aime introduced himself at E3 2004 It was an unbelievable moment, to hear a Nintendo executive introduce himself as just "Reggie" and proceed to say "ass." He delivered the day's trailers with particular bombast and put on a tough exterior while rolling out the Nintendo DS.
That's Why They Call Me The Reggienator
The Wii was a massive hit, transcending demographics to make gamers out of everyone including your grandma. Crucial to its success were its motion controls, that allowed players to immerse themselves in bowling, golf, tennis and jet skis. At E3 2006, Reggie challenged one of Nintendo's veeps, Cammie Dunaway to a sword fight and after winning, gave himself his infamous nickname.
What's Wrong With You
The year is 2011. Seven years after its unveiling, the Nintendo DS line of handhelds was at the top of the world. It sold over a 100 million units, achieving a sales figure that the legendary Game Boy took twenty years to hit in a mere seven. It was also the year that Nintendo unveiled the Nintendo 3DS, the handheld's inheritor. So if you were a gamer who didn't own DS, Reggie had to ask: "What's wrong with you?"
I'm Gonna Kick Your Ass
At E3 2014, Nintendo announced a special Smash invitational. Among them was legendary player Juan "Hungrybox" Diedma, who couldn't resist the opportunity to challenge Reggie on stage. Reggie humbly declared that he wasn't very good at Smash, but promised he would get next year. "I'm gonna play it on the go, I'm gonna be able to come back up next time, and kick your ass!" It did not go well.
Iwata vs. Reggie @ E3 2014
Satoru Iwata, overall president of Nintendo, was fast becoming a cult figure in his own right. Iwata's soft-spoken, genial persona made him almost as beloved as Reggie. It's unclear whether Nintendo was trying to play into their fan following, but this great battle – developed to promote Smash on the Wii U and Nintendo's amiibo figures – was a hilarious send-up of their performative rivalry.
Reggie Goes For Gold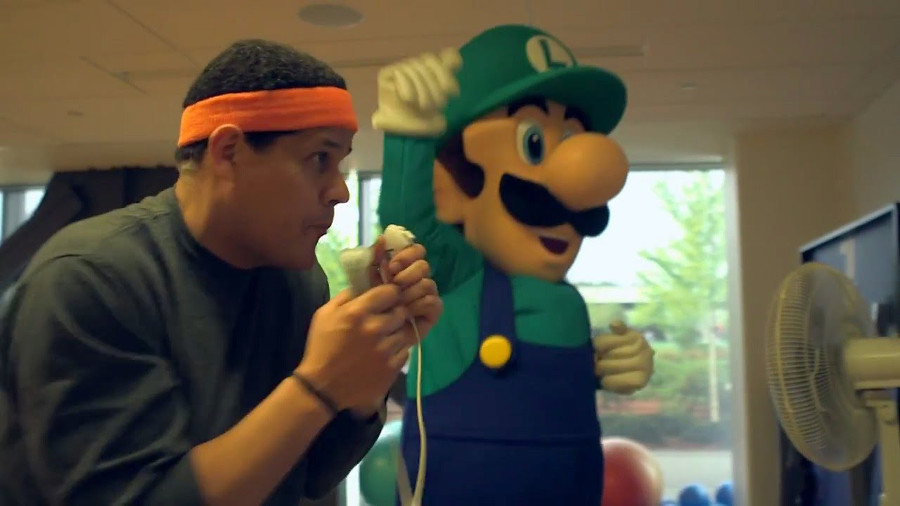 One of the biggest announcements for 2015 was the return of the Nintendo World Championships, which resurrected what was a once in a lifetime event as what is emerging as a biannual tradition. Nintendo teamed up with sketch comedy video makers Mega64 to craft the announcement, which features Reggie as an aspiring champion.
Muppets @ E3 2015
The Nintendo Direct presentation for 2015's E3 presented Reggie's softer side, literally. Nintendo introduced a trio of Muppet versions of senior creative Shigeru Miyamoto, late president Satoru Iwata and of course, Reggie. The Muppets were made specially by the Jim Henson Company for Nintendo and presented Reggie as a guy who does not 63, not 65 but Nintendo 64 push-ups in the morning.
My Body Is Ready
The line that launched a thousand memes. At E3 2007, Reggie was one of the first people to step onto a Wii Fit Balance Board to demonstrate that it was more than just overpriced bathroom scale. He proclaimed, "My body is ready," and that single off-kilter line was loved instantly by gamers. It became a Nintendo fan cry and in many appearances to follow, a signature zinger from Reggie himself.
What was your favorite by Reggie? Tell us below!