Onward Unto March With These Videogames
Mar 7, 2019 &nbsp • &nbsp Matthew Arcilla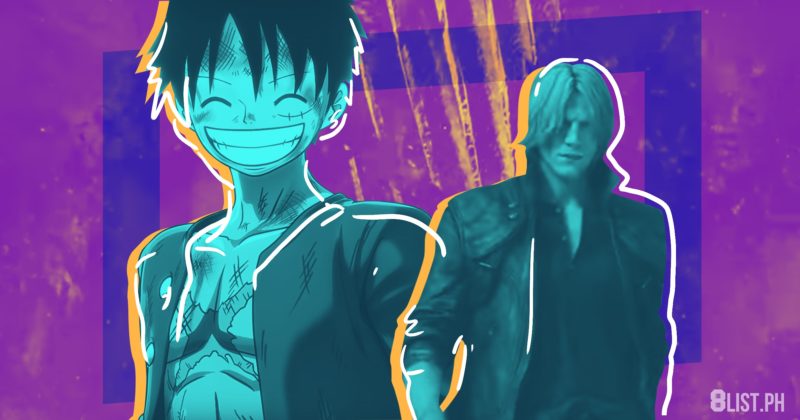 Nothing, not even mass layoffs and worker pay disparities, can stem the tide of videogames that continue to rush at us month after month. Between a hardcore fighting game, and a hardcore hack and slash game and all other flavors of high intensity action in between, the month of March delivers some serious video gaming.
Dead or Alive 6
Releases March 1, 2019 on PC, Xbox One and PlayStation 4
The fast-paced fighting game series returns in this installment. While it is mostly famous for its eyebrow-raising sexualization of female characters, director Yohei Shimbori said it's been toned down. Still jiggling breasts and bouncing butts remain on display. It's a shame, since Dead or Alive is a great fighting game in spite of it, famous for its satisfying counter system and quick combos.
Left Alive
https://www.youtube.com/watch?v=GMvb7QruIvM
Releases March 5, 2019 on PC and PlayStation 4
Set within the same universe as the Front Mission series of strategy RPG games, Left Alive follows the adventures of a trio of military specialists as they attempt to liberate a city. They'll pilot mechs, use close quarters combat skills and even stealth to get past impossible odds and overwhelming numbers and help the war-torn area.
Devil May Cry 5
Releases March 8, 2019 on Xbox One, PC and PlayStation 4
The ultimate devil hunters return. A demon tree has taken root in Red Grave City and now Dante and Nero must taken the onslaught of demons alongside weapons engineer Nico and the mysterious V. With its signature blend of high octane action and stylized combat, Devil May Cry promises "the most insane, technically advanced and utterly unmissable action experience of this generation."
One Piece: World Seeker
Releases March 15, 2019 on PC, Xbox One and PlayStation 4
The beloved manga and anime about the stretchy king of the pirates makes its way onto consoles as an open-world action game. As Monkey D. Luiiffy, you can zip and soar through the world with speed and agility, like some kind of fleshy Batman or Spider-Man. This all new story lets you explore many paths and fight new foes.
Tom Clancy's The Division 2
Releases March 15, 2019 on Xbox One, PC and PlayStation 4
This shared world shooter from Ubisoft's Sweden-based studio Massive Entertainment casts you as a member of a special task force charged with defending the citizens of America from a brutal civil war within its borders. You can team up with friends and strangers online and together you'll fight to keep Washington D.C. from falling to lawless marauders and a vicious pandemic.
Sekiro: Shadows Die Twice
Releases March 22, 2019 on PlayStation 4, PC and Xbox One
This upcoming action adventure from the now legendary developer behind Dark Souls and Bloodborne casts you as a disgraced shinobi who has been rescued from the brink of death to protect a young lord from the dangerous Ashina clan. Set in 1500s Sengoku Japan, you'll face larger than life enemies and use a combination of stealth, tactics and ninja skill to regain your honor. Prepare to die… a lot.
Assassin's Creed III Remastered
Releases March 29, 2019 on Xbox One, Nintendo Switch and PlayStation 4. Free for owners of Assassin's Creed Odyssey's Season Pass
For some, Assassin's Creed III is the black sheep of the franchise with its ambitious narrative, overlong prologue and puzzling ending. But in recent years, critics have been kinder to its compelling protagonist and the interesting mechanics that challenge series fans to play a little differently. The Remastered Edition will support 4K displays and HDR and include all of its post-launch content.
Yoshi's Crafted World
Releases March 29, 2019 exclusively on the Nintendo Switch
This side-scrolling platformer continues the cutesy aeshetic of Yoshi's Woolly World with even more craftsy stuff like cardboard levels and mechanics. Stages can be flipped to provide new perspectives to explore and find hidden items. Crafted World also features drop-in drop-out co-op: you can pass a Joy-Con to friends who join you as fellow Yoshis.
Which of these are you getting? Let us know below!