OPM Spotlight: 8 Underrated Male Band Vocalists We Love
Mar 20, 2018 &nbsp • &nbsp Tynne De Leon
The OPM scene is very much alive today, with lots of new bands becoming our favorites, new songs turning into our anthems and more gigs for our Friday nights and weekend dates.
If you don't frequently watch gigs, we tell you: there's so much that you're missing out. While we can give you a long list of suggestions on bands to listen to, for now, let's give the spotlight to the vocalists.
Here are some of our favorites that have blessed our ears with their good voices and great songwriting skills… they will make your heart skip a beat:
Kian Ransom of The Ransom Collective
Not only is he the angelic voice behind the folk-indie band The Ransom Collective, he is also the band's primary songwriter. Kian was a solo indie artist before forming the band, which was named after him. Aside from folk songs, he is also into electronic music, as seen in his solo music venture, Sleep Talker. Listen to his track featuring Curtismith!
Fun fact: He just got married recently!
Unique Salonga of IV of Spades
There's something about IV of Spades that makes you want to listen to them everyday, and pulls you into their fresh music world. One reason, probably, is the exceptional vocalist whose voice is a certified earworm. His name is Unique Salonga—yup, that's his real name. Who would have thought that this 17-year-old kid will melt the hearts of music lovers of all generations?
Josh Villena of Autotelic
One thing that got us hooked with the band Autotelic—aside from the relatable and catchy songs—is the voice of their frontman. Josh Villena has that clear and beautiful voice that is total eargasm. He's quite a funny guy, too. (Follow him on Twitter!)
Miguel and Paolo Guico of Ben & Ben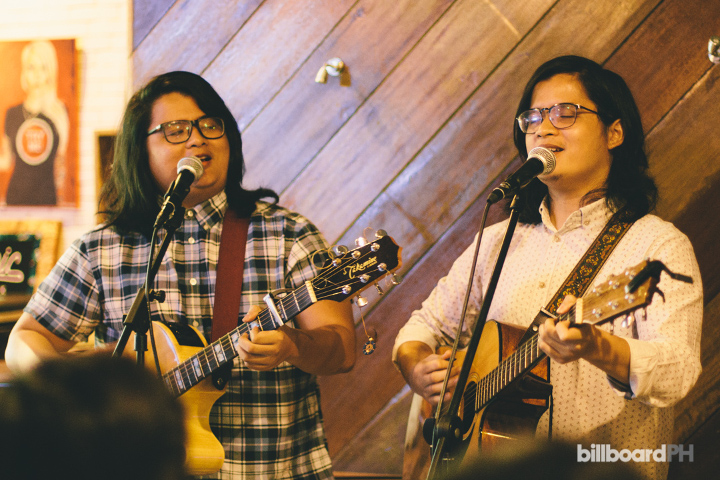 Whenever we listen to Ben and Ben, they make us feel things—from the first stanza up to the last. Miguel and Paolo Guico's voices are just too beautiful for words, it's as if they're serenading you. Their band first started out as duo, The Benjamins, which formed in 2014. A few Soundcloud releases and one EP after, they decided to have a full band join them.
Zel Bautista of December Avenue
One of the best things about the band December Avenue is how they deliver both English and Filipino songs so beautifully. Hats off to its vocalist and songwriter,  Zel Bautista. He also does great renditions of popular songs like Vanessa Carlton's "A Thousand Miles". Watch his English covers here.
Josh Buizon of Over October
Over October is the indie band you'd listen to if you want a chill, alternative rock music a la John Mayer. Its vocalist, Josh Buizon, has a calming voice that makes their songs perfect for late night roadtrips. A graduate of the Ateneo de Manila University, Josh also plays for his church, so you might find some of their songs inspiring and uplifting.
Brian Sombero of Brisom
Brian Sombero is the vocalist of electro pop rock band, Brisom. His voice perfectly fits their synth pop sounds (Listen to their song, "Balewala") and his singing will give you a chill '80s vibe. Check out their music on Spotify and be in awe of his songwriting prowess.
Adj Jiao of Munimuni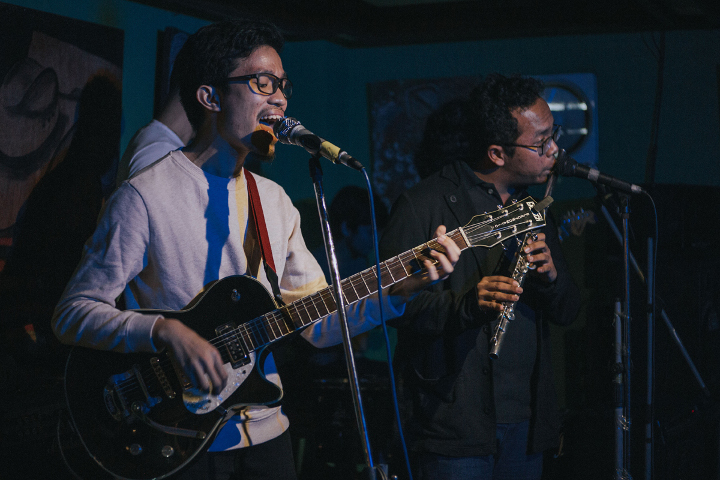 The moment you hear Adj Jiao's voice from the intro, you just know the song is bound to break your heart. Try watching them live and his voice will stay in your head. His voice style is usually likened to Bullet Dumas and Shirebound and Busking. His songwriting, with the help of his band, is very poetic, as if they were spoken word pieces.
Who is your favorite band vocalist? Share with us in the comments section below!