Our Favorite Things About Coke Studio Music Festival 2019
Aug 29, 2019 &nbsp • &nbsp Meryl Medel
The threat of the pouring rain hung over Circuit Makati last night, but this didn't stop the crowd from having fun at the Coke Studio Music Festival! The festival officially opens the third season of Coke Studio, a coming together of music legends and rising stars to celebrate Original Pinoy Music. Let's take a look at some of the highlights of the fun festival!
Tickets were completely free!
Say what?! Yes, you heard that right. Tickets were given away for free.  A night of amazing live Original Pinoy Music for free? What more do you need?
Fun, interactive booths and yummy food concessionaires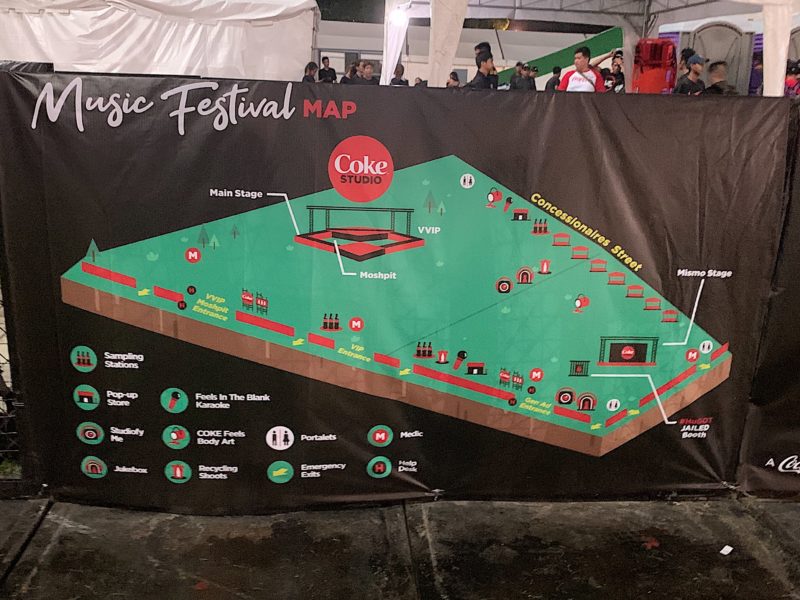 There was so much to do while waiting for the next act to take the stage that we got sooo dizzy! From the interactive booths like COKE Feels Body Art, Feels In the Blank Karaoke, and #HuGOT JAILED Booth to the food concessionaires like Popeye's, walking through the grounds was a complete experience.
Coca-cola offered everywhere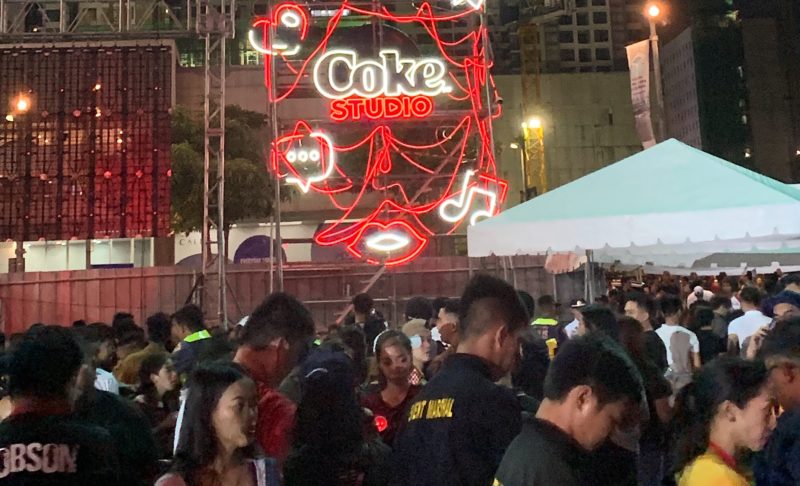 We were still only lining up in the entrance, but about five people have already offered us a bottle of Coke. And with all the sampling stations around the concert grounds, there was no shortage of Coke and water. Even with all the people lining up to get more drinks.
Exciting lineup and amazing performances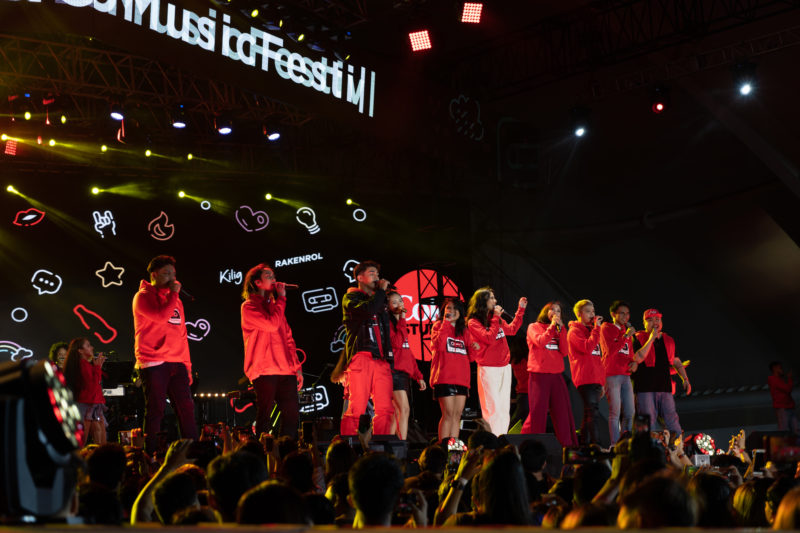 Of course, the main reason we all gathered in Circuit Makati is the music. And what an exciting lineup we had: Inigo Pascual, This Band, Brisom, Janine Tenoso, Al James, Silent Sanctuary, Bea Lorenzo, St. Wolf, Ron Henley, Morissette, Lola Amour, Clara Benin, Just Hush, UDD, Sarah Geronimo. All fifteen artists were electrifying onstage, and we were completely hit right in our feels.
Yes. All. The. Feels.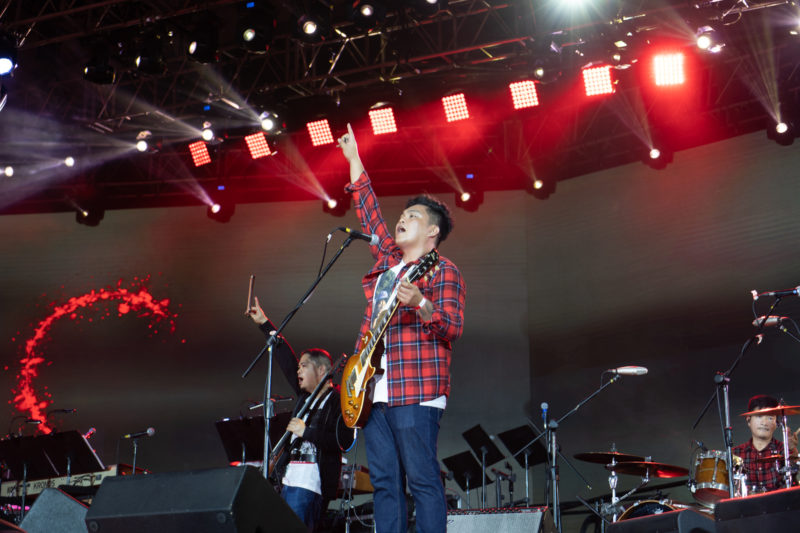 YEEEEES. Whatever feels you felt, the music last night was sure to have brought all those feels to the surface. We felt the heartbreak all over when This Band performed "Hindi Na Nga," and we felt nostagic when Silent Sanctuary serenaded us with "Pasensya Ka Na" and "Ikaw Lamang." Feels. Feeeeeeeeeels everywhere.
All the crazy energy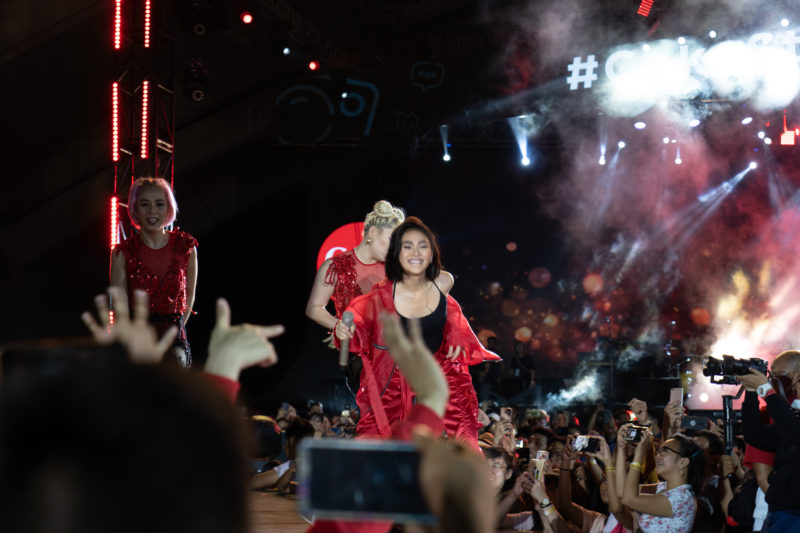 Despite having to stand for four straight hours (or even more for some) under the drizzling sky, the audience still had all these crazy energy for all performers! And when you have a crowd that clearly enjoys the show, the performers would reciprocate the crowd's energy, and our Coke Studio artists did just that, getting more hyped up along with the crowd!
Cute artist-fan interactions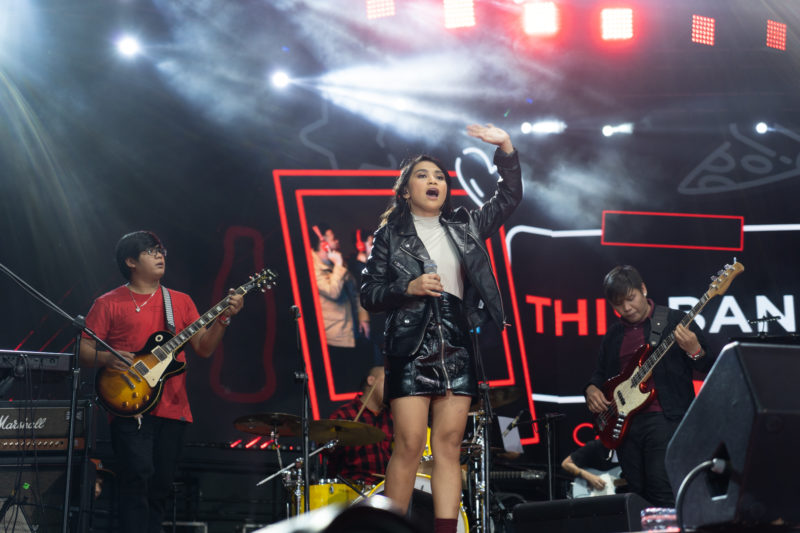 The Coke Studio artists went around the grounds before the official shows started, and that means there were a lot of adorable artist-fan moments all around. And even during the show proper, artists gave their all to show their love for the fans, who reciprocated all that and more. That one person screaming "I LOVE YOU" with their whole heart while This Band was onstage is a damn Big Mood™.
A celebration of OPM
Coke Studio was primarily created to bring together music icons and upcoming artists to produce new sounds for the Pinoy audience. And we all felt that last night was truly a celebration of OPM. Our favorite artists answering slum book questions about music during the festival just showed us how much they all love and appreciate OPM, and how we, as fans, should too.
You can watch Coke Studio Season 3 starting on September 14, 2019, with episodes coming out every Saturday at 10 AM on ABS-CBN.
What was your favorite part of the Coke Studio Music Festival?