Today, fans have received some of the best news ever in K-dramaland. Korean actress Park Shin-hye is not only getting married to the love of her life, but she also has a little baby on the way! Fans are basking in both nostalgia and kilig and maybe also feeling their age over her announcement.
From child actress to A-list star

Park Shin-hye saw her beginnings in the entertainment industry as a child actress, playing the child counterparts of female leads in many popular dramas. One of her very first K-dramas was the Hallyu classic Stairway to Heaven (2003), where she played the younger version of Choi Ji-woo.
View this post on Instagram
She later grew into her own right as an actress and took up many leading roles in much-loved dramas, garnering a legion of fans all over the world. Many know her for her work in dramas You're Beautiful (2009), The Heirs (2013), Pinocchio (2014–2015), Doctors (2016), and Memories of the Alhambra (2018–2019), and films The Beauty Inside (2015), Miracle in Cell No. 7 (2013), and #Alive (2020). Her most recent project was Sisyphus: The Myth (2021).
Meet her soon-to-be-husband, Choi Tae-joon
View this post on Instagram
The actress has been in a relationship with fellow actor Choi Tae-joon since 2017. They were both students at Chung Ang University and became close friends after their debuts. They have gone from friends to lovers and have been going strong for four years! The actor recently starred in the leading role in So I Married the Anti-Fan.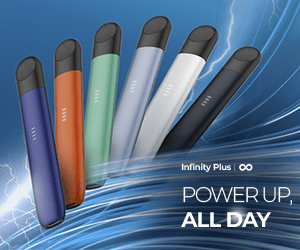 Her message to fans
Park Shin Hye is getting married!! Congratulations to her!!💜 pic.twitter.com/rwWSIZ89CK

— YOU AND YOURS🐹🐱YOONJIN Enthusiasts 🇵🇸 💜 (@UnoCzarah) November 23, 2021

The couple made the announcement in their respective fan cafes, and Park Shin-hye's message to fans is making us tear up quite a bit. She announced their plans to marry and shared the good news of a baby on the way. "Though I feel cautious saying this, we were blessed with a baby while preparing for the new chapter in our lives," she wrote.
And don't worry because the actress isn't planning to retire anytime soon! She promises to be back ASAP. "I wanted to tell you before anyone else. I will show you a positive side after I start a family as well. Thank you for supporting my lacking self with your love," her message read. "It will take some time, but I will work hard to return as a great actress soon so that you don't have to wait too long."
She's a well-loved actress . . .
K-dramas fans have seen Park Shin-hye in a lot of iconic dramas, and many have watched her grow up onscreen. Some even entered K-dramaland through a Park Shin-hye drama. Even actress Lovi Poe is a fan of her works!
Awww Park Shin Hye ♥️😍

— Lovi Poe (@LoviPoe) November 23, 2021
In the years of Park Shin Hye as an actress, she never had any issues. She's always loved by her fans.

Now, it feels nostalgic that the girl who introduces me to KDrama is going to get married and soon-to-be-mom. 😭😭😭#ParkShinHye

— Siobhan (@Hiyyihyah) November 23, 2021
Literally watch park shin hye grow up through her dramas and now she's gonna be a mom and be married 🤧 it bring us nostalgic and realize we're really getting older now 🥺 pic.twitter.com/50GphwXDRy

— Riri (@sowonoroff) November 23, 2021
Everyone can agree that Park Shin Hye is the kdrama queen and she's literally part of everyones childhood. We watched her grow up and now she's getting married and having a baby, i'm so happy this best girl is gonna live her best life 🥺♥️ #parkshinhye #choitaejoon pic.twitter.com/kqAIhFae3D

— Jeon Bam (@imjeonbam) November 23, 2021
. . . so fans are getting emotional
So it's understandable that her fans are going through a lot. And feeling a lot of things. And feeling their age, too. (Personally, I am! I first saw her in Stairway to Heaven all those years ago. Yes, that classic drama, and yes, it has been *that* long.)
park shin hye mommy era omg i grew up watching her dramas and now she's getting married to the love of her life ahhh i feel so old

— ًgayle • ia (@njmyszn) November 23, 2021
Park Shin Hye getting married and will start her family just hit different because she was a child actress 🥺.

— Anin⁺⁺ (@AninGalaxy) November 23, 2021
pls I'm so nostalgic park shin hye is gonna be a mom😭😭😭 wishing her the best of luck on her journey pic.twitter.com/hPDlgthw1j

— gen ◡̈ 🧣taylor's version (@blueminlilac) November 23, 2021
I WATCHED PARK SHIN HYE GROW UP?! OMGGGG SHES GOING TO BE A MOTHER? DAWWW pic.twitter.com/Le1gYmBztj

— TTAMA🍑INNOCENT (@TTMINY) November 23, 2021
we literally watched park shin hye growing up and now she's getting married and having a baby IM SO EMOTIONAL pic.twitter.com/ml2FB3KBnM

— nana (@oddeyxandria) November 23, 2021
now I can say this with my whole chest PARK SHIN HYE MILF pic.twitter.com/LDM8d77Tc2

— gen ◡̈ 🧣taylor's version (@blueminlilac) November 23, 2021
Most fans went with emotional, but this one went with thirst.
All the kilig
In their message to fans, both Park Shin-hye and Choi Tae-joon shared sweet words about one another that definitely made us feel so ~kilig~.
"I am getting married to the person I have been in a relationship with for a long time. He has been a source of support for a long time and embraced all of the shortcomings of the person Park Shin Hye," the actress said about her future husband.
Meanwhile, the groom-to-be shared how precious his partner is in his life. "I've exchanged various emotions with and maintained a meaningful relationship with someone for a long time. She is like a savior to me who taught me without words to smile brightly when I'm happy and to cry out loud when I'm sad. Now, we would like to make our marriage vows and let this love that I'm grateful for bear fruit."
me knowing choi tae joon and park shin hye is now married and are gonna have babies soon 😭 pic.twitter.com/s1OyXmMcGL

— zee base⁷ (@zygmaund) November 23, 2021
Congratulations to the spouses/parents-to-be!
The couple has kept their relationship largely private over the years they have been dating. They shared that they will be holding a private ceremony on January 22, 2022 in Seoul. While it would be private, fans would expect to see many big names attending their wedding, as both actors have made many friends in the industry throughout the years.
Park Shin Hye & Choi Tae Joon wedding guests be like pic.twitter.com/MtlnjCZxBx

— ione (@twonyss) November 23, 2021
Missing them already?
If you're already feeling separation anxiety from the soon-to-be-married couple, you can binge-watch their old dramas and films!
Sisyphus The Myth, Pinocchio, Doctors #Alive, Memories of the Alhambra, and The Heirs (a.k.a. Inheritors) all starring Park Shin-hye are on Netflix. Meanwhile, you can find Choi Tae-joon in Suspicious Partner and The Girl Who Sees Scents on Netflix and So I Married the Anti-Fan on iQiyi.
Follow us on Facebook, Twitter, Instagram, Tiktok, and Youtube for the l8est entertaining, useful, and informative lists!