4. The Rizal Day Battle for Combat Outpost No. 8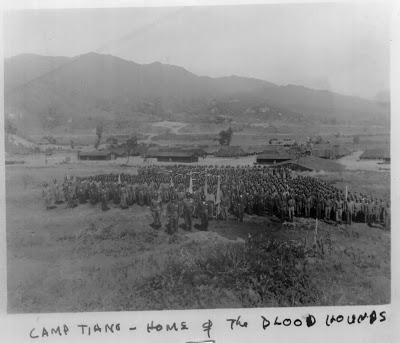 Another spotlight for Filipinos during the Korean War came in another heroic stand by the 19th Battalion Combat Team aka the Bloodhounds. For four days (June 17-21, 1952), they clashed threw back attacks by Chinese forces trying to seize their position in Combat Outpost No. 8, a vital location known also known as Hill 191 and Hill Eerie.
The battalion victoriously defended their position, refusing to budge even through some of the war's bloodiest close-quarter combat, bayonet charges and hand-to-hand night fighting.
3. The Raid at Cabanatuan
Known as the Great Raid, this epic operation on January 30, 1945 is considered one of the most successful rescue operations by the US Rangers during World War II, saving more than 500 POWs detained at the concentration camp in Cabanatuan.
Unsung hero Captain Juan Pajota, a native of Nueva Ecija, played a key role after he joined the USAFFE forces and became leader of a guerrilla unit. Pajota and his 200 men held off a thousand Japanese soldiers. Later on, Pajoto's crew was able to wipe out the Japanese, finally saving all the POWs.
2. The Battle of Pulang Lupa
During the height of the Philippine-American war, Lt. Col. Maximo Abad's forces routed a detachment of U.S. troops, under the command of  Capt. Devereux Shields. The battle took place at the island of Marinduque on September 13, 1900, in which more than one third of the American garrison fell to Abad's soldiers.
1. The Battle of Imus
Hate him or love him, Emilio Aguinaldo actually had a proven track record for his military prowess, most notably the Battle of Imus on September 5, 1896, which ignited the start of the Philippine Revolution against Spain. This three-day battle highlighted Aguinaldo's tactical expertise. He claimed victory against the forces of General Ernesto Aguirre. This victory would later gain him the name General Miong­, the hero of the Caviteños.
Know any other battles in history that we won? Share them in the comments below!