8 Pinoy Wedding Proposals That Will Make You Go "Awwww"
Nov 11, 2014 &nbsp • &nbsp 8List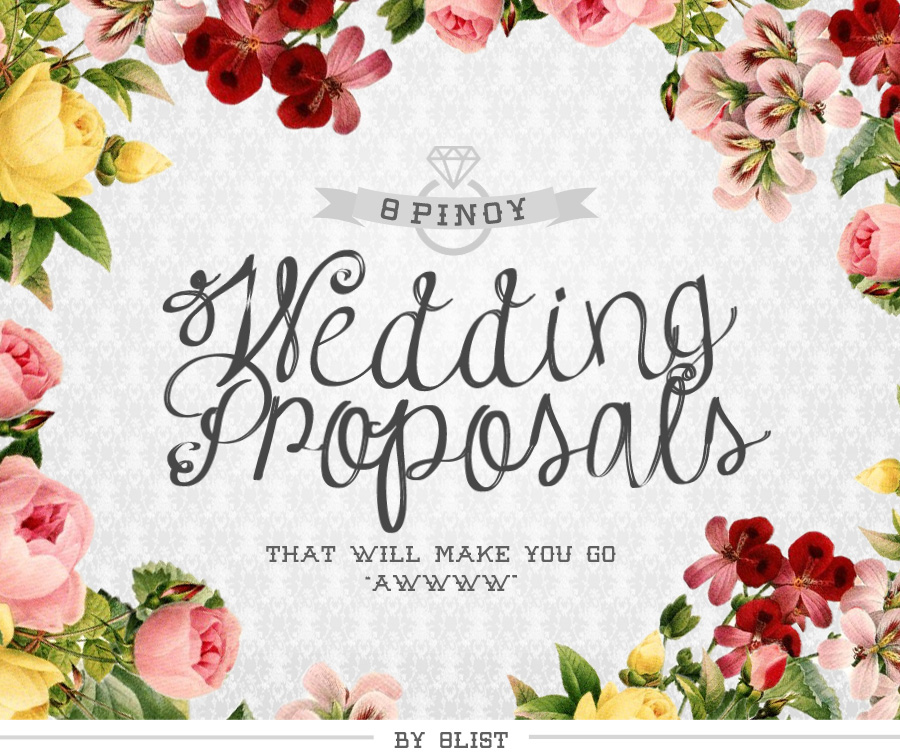 A man in China bought 99 iPhones to propose to his girlfriend. He had flowers, his friends, and the phones forming a heart… and yet she said no. Ouch! But don't worry, boys in the Philippines seem to have more luck. Here are 8 guys who gave the sweetest proposals and got their girlfriends to say "Yes".

A cute little proposal at the Mind Museum. Yeah, science!

A love story that could have been made by the TV gods and a flash mob with a little twist.
Sometimes, the smallest of gestures can make the sweetest proposals.

Coach Rio takes us back to where it all started.  

If you've ever wondered how life would be if it were a musical, this is your answer.

The way to woman's heart is through her stomach.

John Prats admits that flashmobs aren't original, but it's his explanation and love for Isabel Oli that would make anyone kilig.

Chito Miranda is the sweetest. His Instagram posts are full of love for his beloved Neri Naig, so it was nothing but the best for his proposal to her. Full production, so much tears!