4. Cookie Dough Pretzel Bites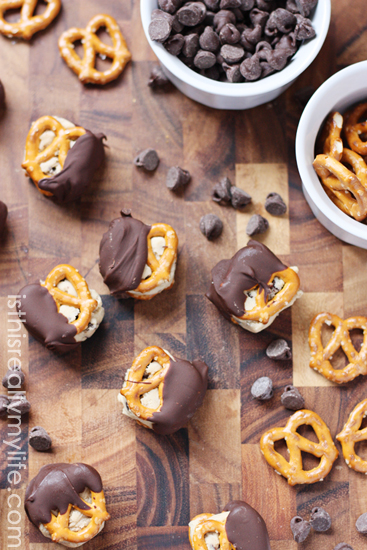 Here's the recipe.
Throw your diet out of the window for this. We vouch it's worth it. Imagine edible cookie dough in between two pretzels, and then dipped in melted chocolate. Now that's pica-pica for champs.
3. Trader Joe's Cowboy Bark Hack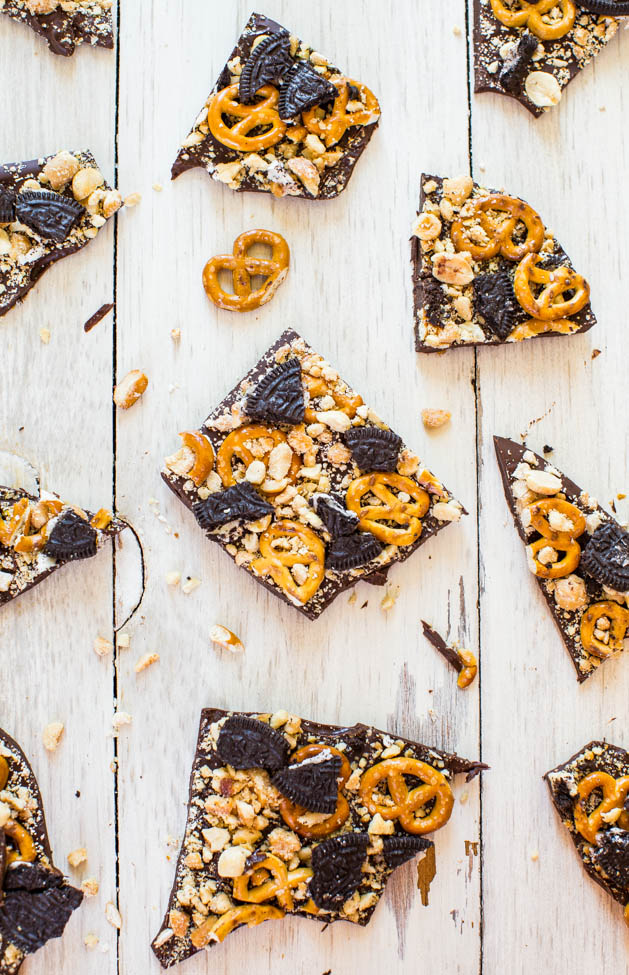 Here's the recipe.
Quit wishing Trader Joe's products are more accessible in the Philippines, and make this instead. This Cowboy Bark is a party for your mouth, with rich chocolate as background for different levels of crunch. Get excited about biting into bits of Oreos, toffee, nuts and of course, pretzels. The bark is topped off with a sprinkling of sea salt for balance.
2. Buffalo Wing Pretzel Sticks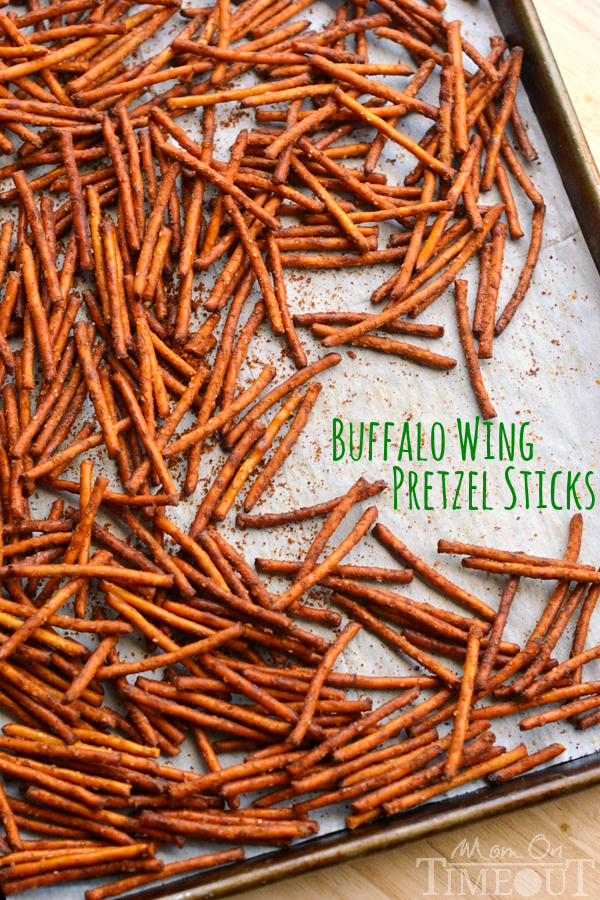 Here's the recipe.
For some people (like us foodies), game day equates to snacking like a boss rather than cheering for a team. That also means just store-bought pretzel chips won't do. Flavor the chips further with buffalo wing sauce, butter, Worcestershire sauce, onion powder and garlic powder. Serve it with blue cheese dressing, and you'll win at life no matter how the game ends.
1. Margarita Pretzel Pie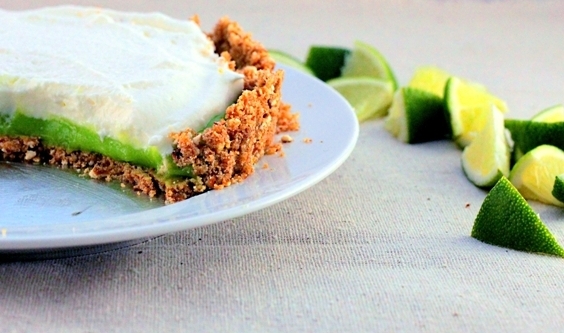 Here's the recipe.
Why drink margarita when you can eat it in pie form?! The salty-sweet pretzels make up the dessert crust. That's topped with a killer lime curd, spiked with tequila. Sweet whipped cream finishes off your dessert dream come true.
How do you plan on celebrating Pretzel Day? Sound off with your delicious plans below!