Apple fans, rejoice! The tech giant is releasing a new line of items at the end of the month. Here's what you should know about the new products Apple is releasing:
Purple iPhone 12
Last October, Apple unveiled the latest version of the iPhone in five colors. There are black and white, the two standard colors; red, which is part of the company's partnership with Product Red; and the two new colors: mint green and navy blue.
But earlier today, Apple announced that they're making the iPhone 12 and iPhone 12 mini available in purple with a pretty lilac shade. The new color would be available for a starting price of USD 799 (about PHP 39,000).
A new M1 chip
The tech giant is also launching their latest microchip called the M1. It helped Apple make more space for internal hardware. This allowed them to build some of the existing hardware in their devices like the logic board to be smaller, while they replaced the thermal system with two cooling fans.
According to Apple, the M1 chip can also run processes faster, allowing smoother user experience and display better graphics, enhanced video effects, and augmented reality features.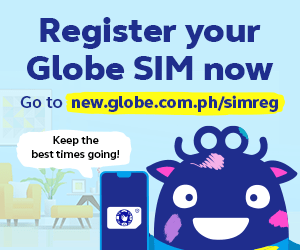 iMac redesign
Tied in with the new M1 chip is the redesign of Apple's iMac, which had its Intel processors replaced with the new in-house chip. Since the M1 chip allows for more space in Apple devices that have it, the new iMac is now lighter and thinner with an 11.5-millimeter depth. It actually looks like an iPad, except really big with its 24-inch display.
Apple also brought back the variety of colors for iMac that was part of their very first iMac launch 20 years ago. They come in red, blue, purple, orange, yellow, silver, and green. Price starts at USD 1,299 (about PHP 63,000).
Improved iPad Pro
If you're a fan of more mobile devices, you should opt for the latest version of the iPad Pro. It uses the same new M1 chip as opposed to the company's A-series chips which powered the smaller iPhones.
The new iPad has a 11-inch or 12.9-inch display screen with Mini-LED technology, allowing a better color resolution than previous displays. It also has a 12-megapixel front-facing camera, so your video call self would look sharper on cam. It also comes with an improved USB-C connector that allows it to connect to bigger monitors and download images from cameras. A few models also offer 5G support. Price starts at USD 799 (about PHP 39,000).
Apple TV 4K
Oh wow, this is so cool! With new Apple TV 4K you can use your iPhone to color calibrate your TV for improved color accuracy! #AppleEvent pic.twitter.com/lOUADyK6EP

— iJustine (@ijustine) April 20, 2021
Catching up with its TV industry competitors, Apple is also releasing a new version of their television. The new Apple TV is capable of displaying video in 4K high definition, and it comes with the new Siri remote. The remote is made of 100% recycled aluminum with a dedicated Siri button on the side, so you could just talk to the digital assistant anytime you want to watch something. Price starts at USD 179 (about PHP 8,800).
AirTag
One of the most interesting releases of Apple this time is what they called the AirTag. Details about this new product have actually been leaked a lot of times.
The AirTag is a small device that works as a locator with Bluetooth technology. It's a small, flat, circular disc that has built-in chips inside which allows you to connect to your Apple device's Find My app and keep track of your important items. You can attach it to things like keys, wallets, laptops, or maybe even your car.
According to Apple, their in-house U1 chip is more accurate than other locators in terms of detecting distance and direction. It costs USD 29 (about PHP 1,500) for 1 piece or USD 99 (about PHP 4,900) for 4 pieces.
Apple Podcast Subscriptions
Apple is also officially entering the podcast streaming industry with their new paid service called Apple Podcast Subscriptions. If you sign up for a subscription, you can enjoy ad-free listening, early access to new series, and exclusive content. Available content includes podcasts from NPR, The Athletic, and the Los Angeles Times.
When can you order?
Apple's new products will be available for sale and released on April 30, 2021 through the Apple website.
Adding to cart? Just remember; they might release new products near the end of the year (*cough* new iPhone 13 *cough*).
Will you be upgrading your gadgets any time soon?