Long before we created our own playlist on Spotify, or even created a Facebook profile, we found ourselves lurking in MySpace, the site that gave us our latest song-on-repeat and that launched some of your favorite music artists today.
Myspace accidentally lost all the music uploaded from its first 12 years in a server migration, losing over 50 million songs from 14 million artists. https://t.co/OyKB5Dxtw9

— Andy Baio (@waxpancake) March 18, 2019
MySpace was where all the up-and-coming artists found their footing; it was also one of the first websites that quickly became popular with the rise of social media. As Facebook became the social media of choice for many came the (fast) fall of MySpace. The site made the headlines today for all the devastating reasons: it was reported that the site lost all its uploaded content between 2003 and 2015, including songs from 14 million artists, which is estimated to be 50 million songs.
While we mourn the loss of one of the remnants of the good '00 memories, listen to some of the songs that were a staple in our profile.
Misery Business by Paramore

Lyrics in your About Me: "I watched his wildest dreams come true, not one of them involving you."
Your Guardian Angel by The Red Jumpsuit Apparatus
Lyrics in your About Me: "I will never let you fall I'll stand up with you forever. I'll be there for you through it all even if saving you sends me to heaven."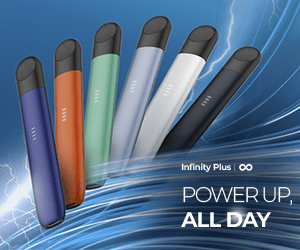 Hero/Heroine by Boys Like Girls
Lyrics in your About Me: "And I feel a weakness coming on never felt so good to be so wrong."
Check Yes Juliet by We the Kings
Lyrics in your About Me: "Don't sell your heart don't say we're not meant to be. Run, baby, run forever we'll be you and me."
Shake It by Metro Station
Lyrics in your About Me: "Now if she does it like this will you do it like that?"
I Write Sins Not Tragedies by Panic! At the Disco
Lyrics in your About Me: "It's much better to face these kinds of things with a sense of poise and rationality."
Hey There Delilah by Plain White T's
Lyrics in your About Me: "We'll have it good; we'll have the life we knew we would. My word is good."
Dirty Little Secret by The All-American Rejects
Lyrics in your About Me: "Tell me all that you've thrown away, find out games you don't wanna play. You are the only one that needs to know."
What were your fondest memories of Myspace? Tell us below!