LOOK: Jose Rizal Monuments and Memorials Around the World
Dec 30, 2022 &nbsp • &nbsp Ina Louise Manto
Did you know that there are quite a number of monuments of Jose Rizal around the world? As we remember our national hero and his legacy this December 30th, check out these photos of markers, landmarks, and monuments you'll find from Asia to Europe:
Jinjiang, China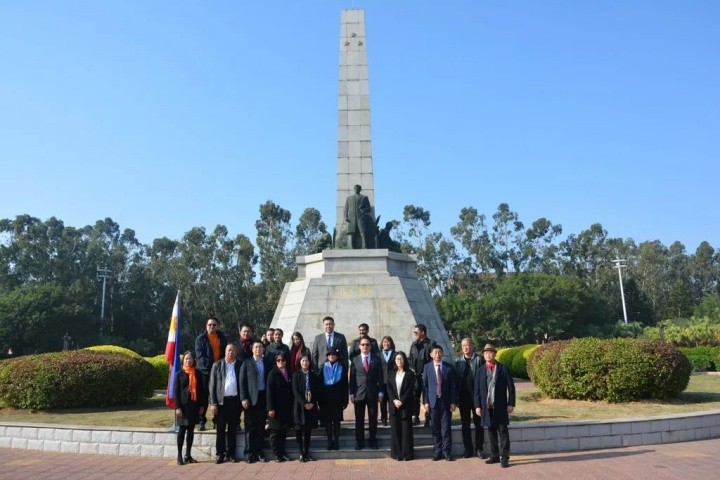 Location: Jose Rizal Square in Jinjiang, Fujian Province, China
Standing 18.61 feet tall, this monument in China is the tallest Rizal structure outside of the Philippines. This commemorative park recognizes the national hero's Chinese roots. Rizal is a descendant of Cua Yi Lam, a Fujian native.
Madrid, Spain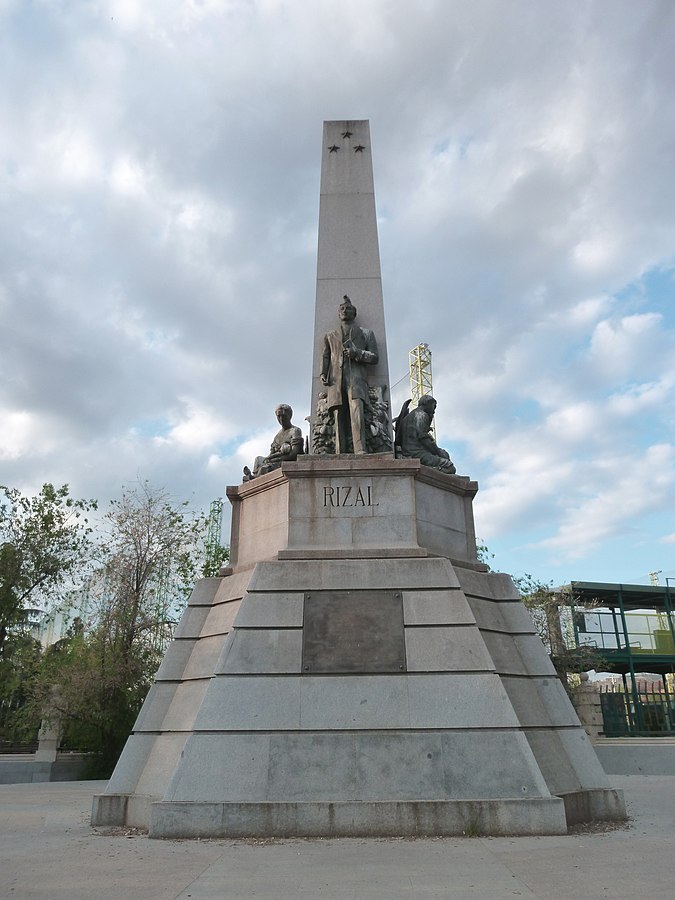 Location: Avenida de las Islas Filipinas, Madrid, Spain
Rizal had plenty of professions, one of which was being an ophthalmologist and surgeon. He lived and studied in Spain, where he continued studying medicine at Universidad Central de Madrid. This monument at Avenida de las Islas Filipinas and Calle Santander is identical to his Luneta monument.
Montreal, Canada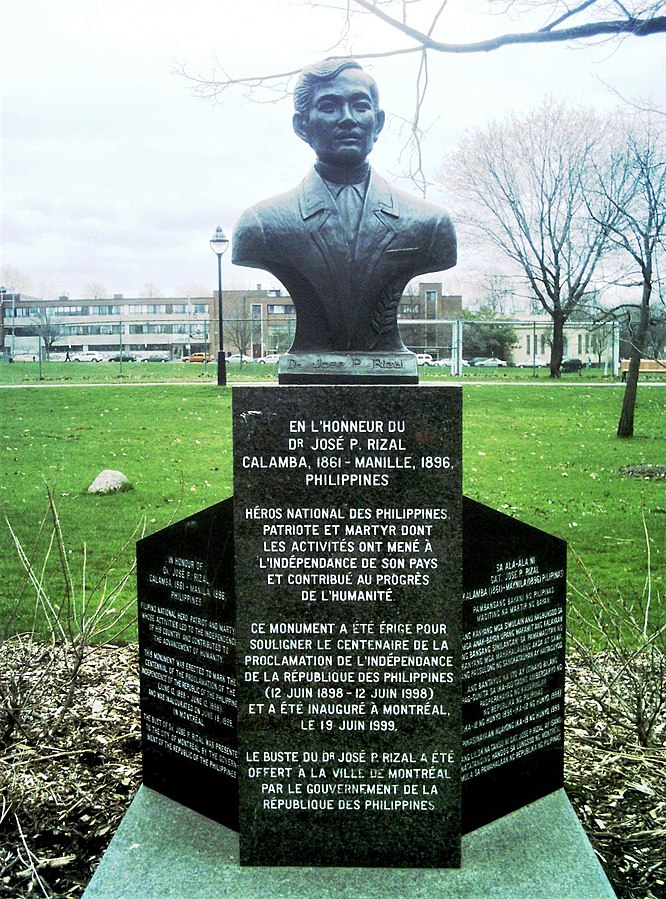 Location: Parc Mackenzie-King, Montreal, Canada
This monument in Parc Mackenzie-King commemorates the centenary of the proclamation of independence of the Republic of the Philippines.
Ontario, Canada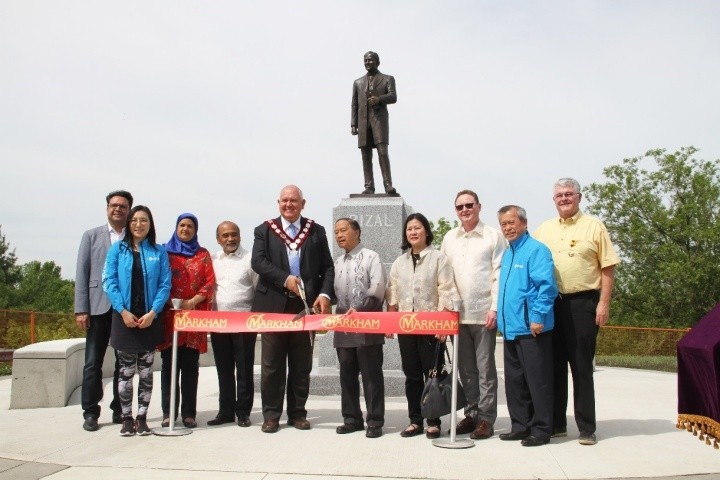 Location: Luneta Gardens at Boxgrove Community Park in Markham Ontario
This monument was unveiled as part of the Filipino-Canadian community's celebrations of the 121st anniversary of the declaration of Philippine Independence.
Heidelberg, Germany
Location: University Eye Clinic at Bergheimer Straße 20, Heidelberg, Germany
Rizal attended lectures in ophthalmology at Alte Universitat at the University of Heidelberg.
Wilhemsfeld, Germany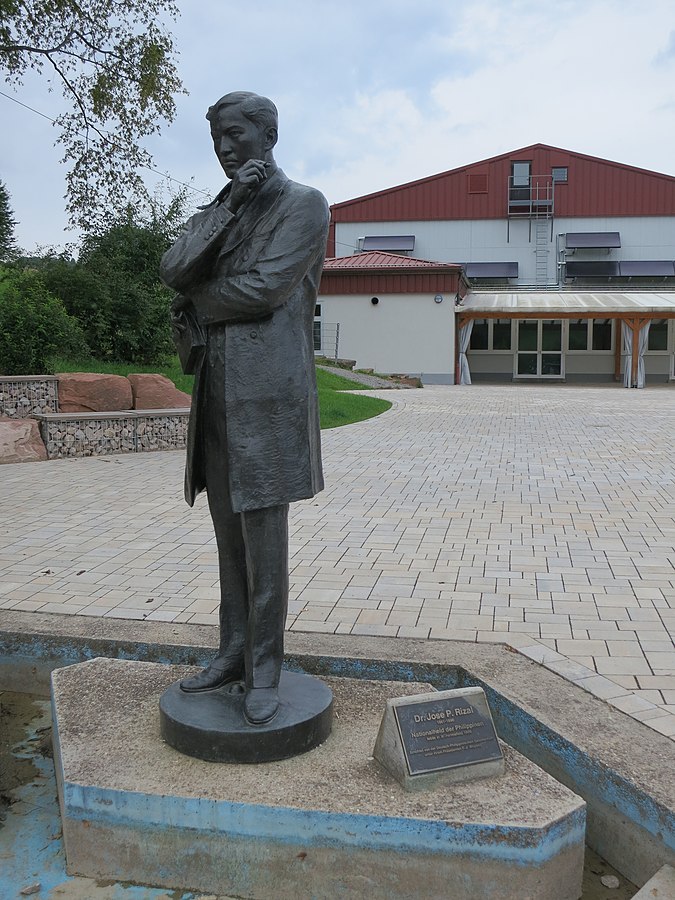 Location: Rizal Park in Wilhelmsfeld, Germany
While studying in Heidelberg, he met Pastor Karl Ullmer, who he became friends with. From April to June 1886, Rizal stayed with the Ullmers at their home in Wilhelmsfeld, where he wrote the last chapters of Noli Me Tangere.
Chicago, USA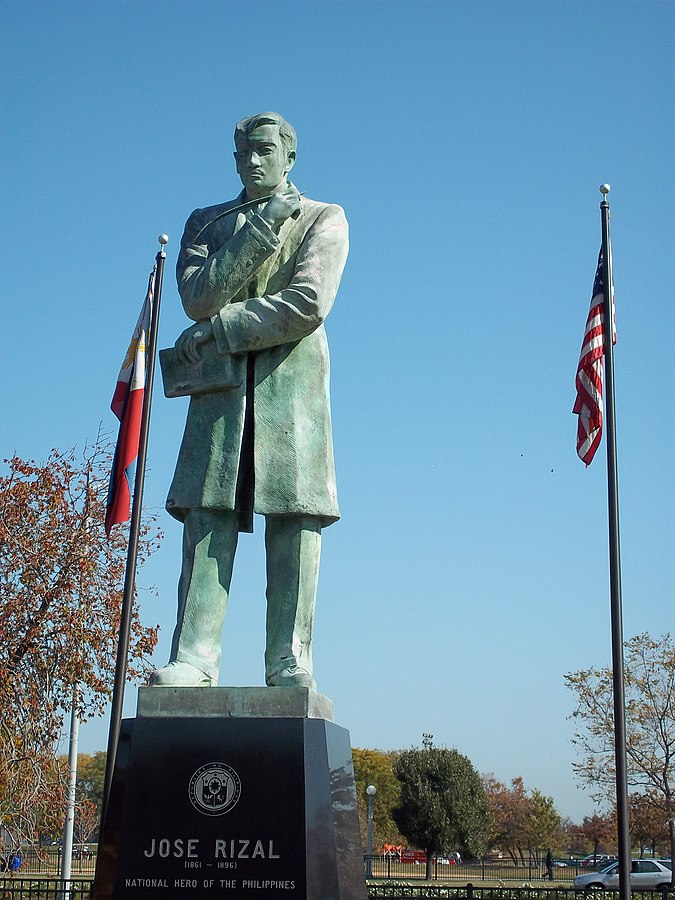 Location: Lincoln Park at 4900 N. Marine Drive, Chicago, Illinois
This monument commemorates the 100th anniversary of Philippine independence.
Colombo, Sri Lanka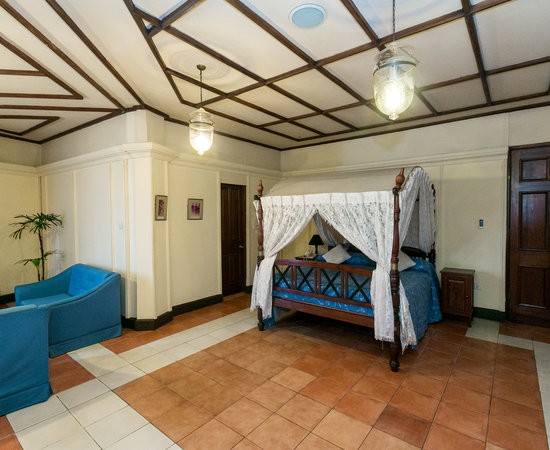 Location: 2 York St, Colombo, Sri Lanka
If you ever find yourself in Sri Lanka, stay at the Grand Oriental Hotel in Colombo. The national hero has a suite named after him, after he stayed there in 1882.
Sydney, Australia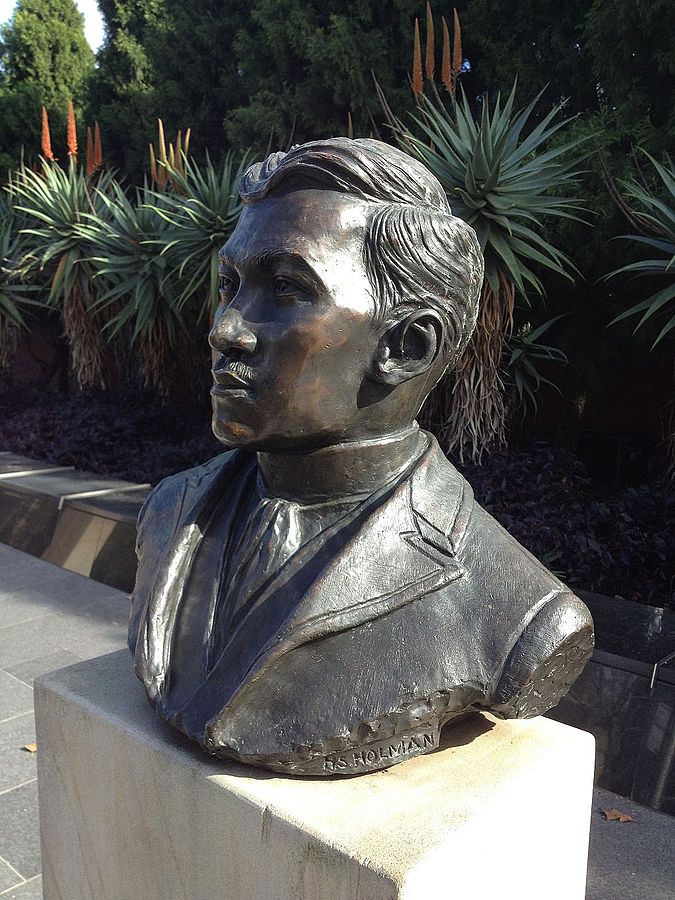 Location: Inside Plaza Ibero Americana at Chalmers St Path, 5010 Chalmers Street, Surry Hills, Sydney
The Plaza Ibero Americana opened in 1988 to acknowledge the contribution of Spanish and Portuguese-speaking people to Australia. The plaza has two statues and 11 busts by different nations including Argentina, Bolivia, Chile, Colombia, Cuba, Ecuador, Spain, the Philippines, Mexico, Peru, Portugal, Uruguay, and Venezuela
Maui, Hawaii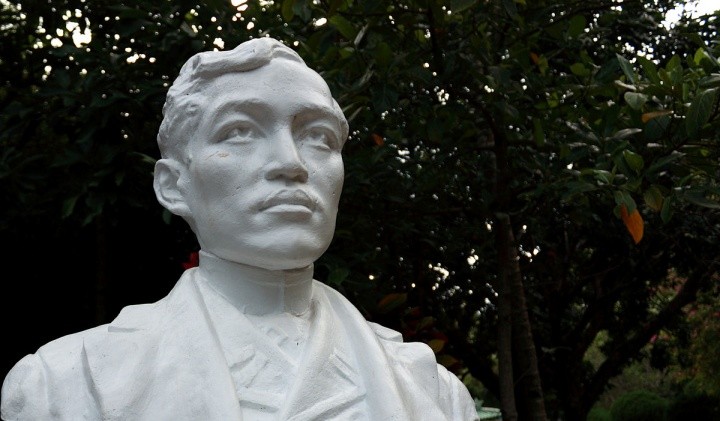 Location: Heritage Gardens, Kepaniwai Park, Iao Valley, Maui, Hawaii
Honolulu, Hawaii
Rizal statue, China Cultural Plaza, Honolulu.#Rapplerchallenge photo by Instagram user @annietorrijos #RizalDay pic.twitter.com/y3lx6XqYvt

— MovePH (@MovePH) December 30, 2015
Location: China Cultural Plaza, Honolulu
Lima, Peru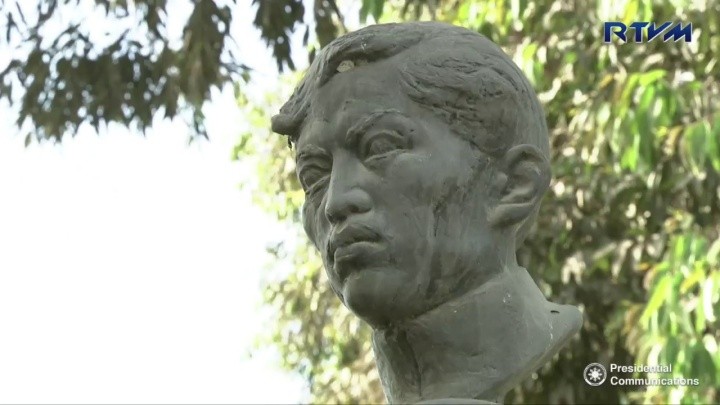 Location: Jose Rizal Park in Lima, Peru
The Jose Rizal Park in Lima is the first public park in Peru named after a national hero of a foreign country.
Carson, California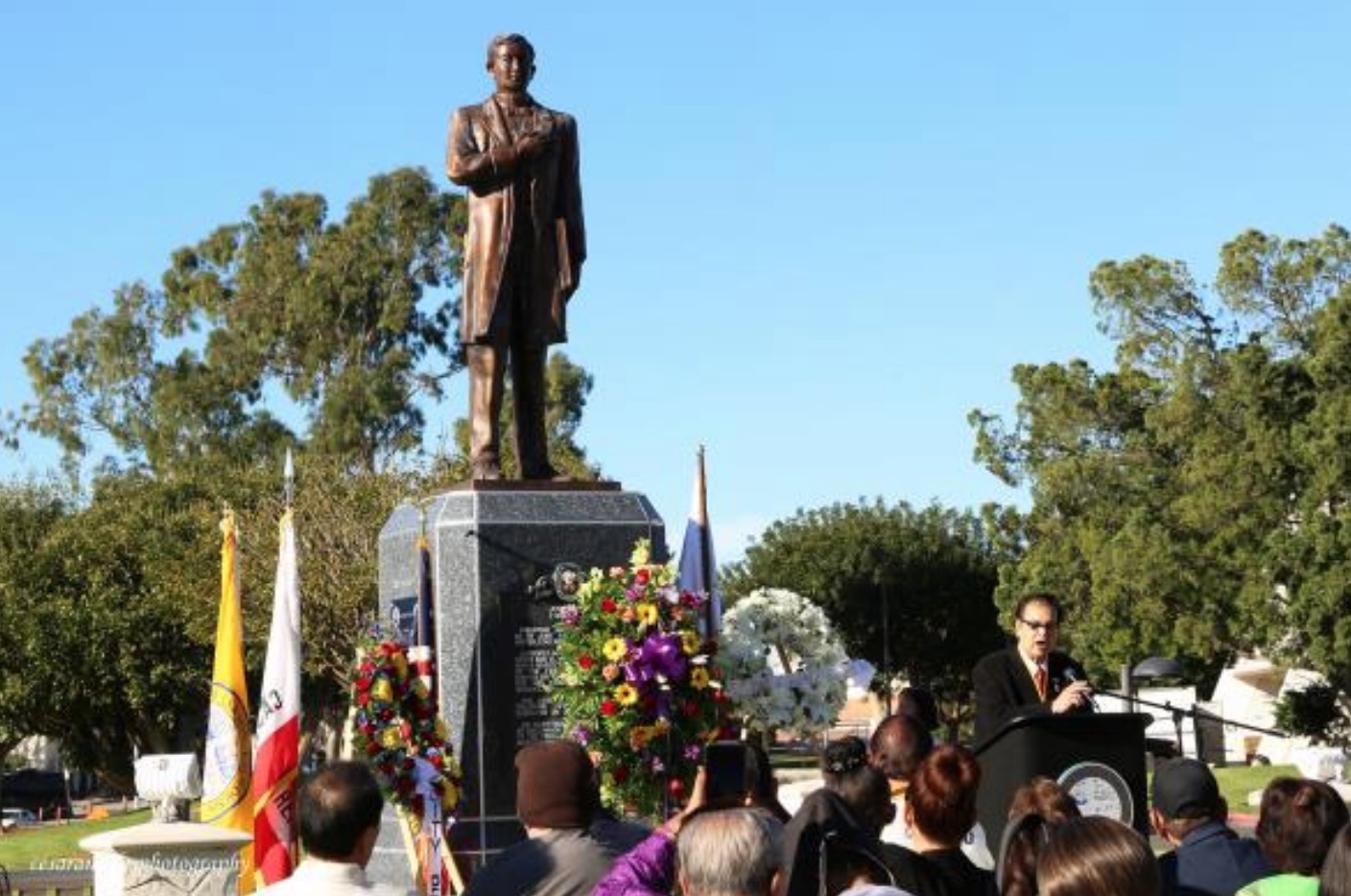 Location: Carson International Sculpture Garden in Carson, California, USA
This monument was installed in commemoration of Jose Rizal's 150th birth anniversary.
Seattle, Washington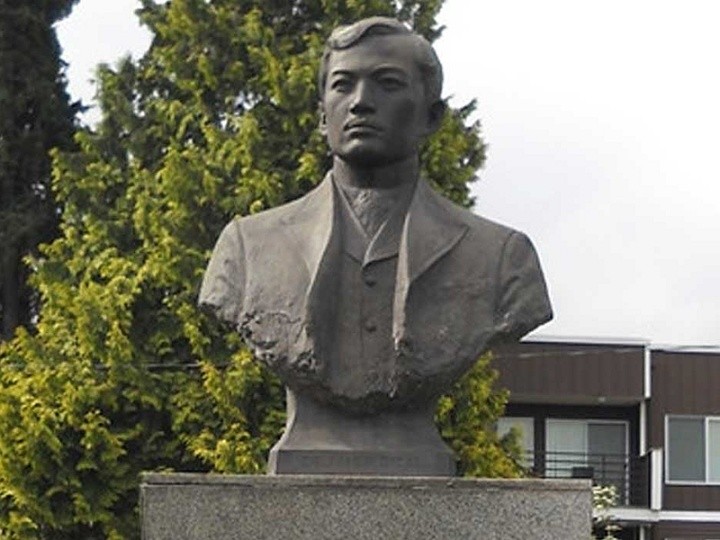 Location: Jose Rizal Park at 1007 12th Ave. S, Seattle, Washington, USA
Houston, Texas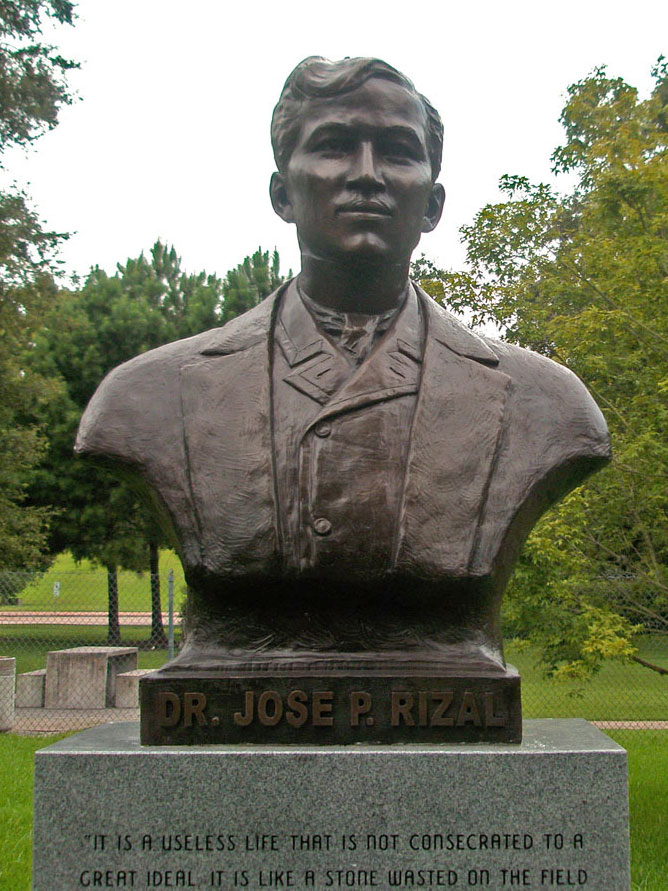 Location: International Sculpture Garden, Hermann Park Conservatory, Houston, Texas, USA
The Hawkins Sculpture Walk has ten busts of notable historical figures from around the world. The park also includes full statues of Confucius, Mahatma Ghandi and Martin Luther King, Jr.
Hong Kong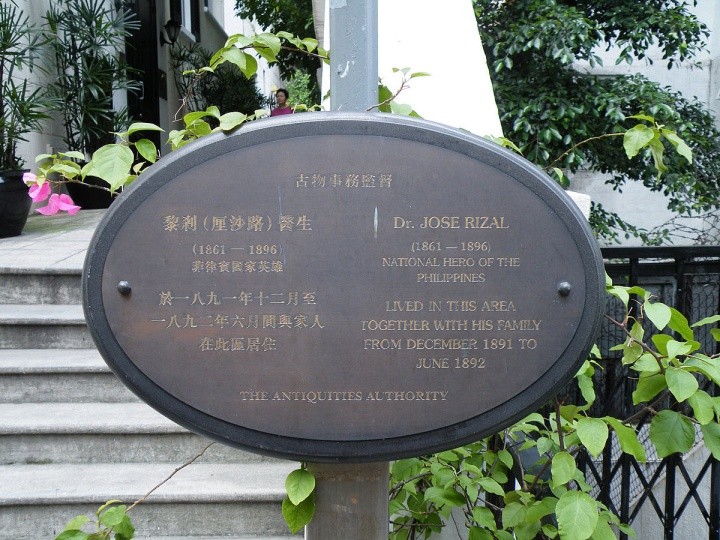 Location: Rednaxela Terrace in Mid-Levels Hong Kong
Rizal and his family lived in the residential area after their eviction in Calamba, Laguna in 1891.
Paris, France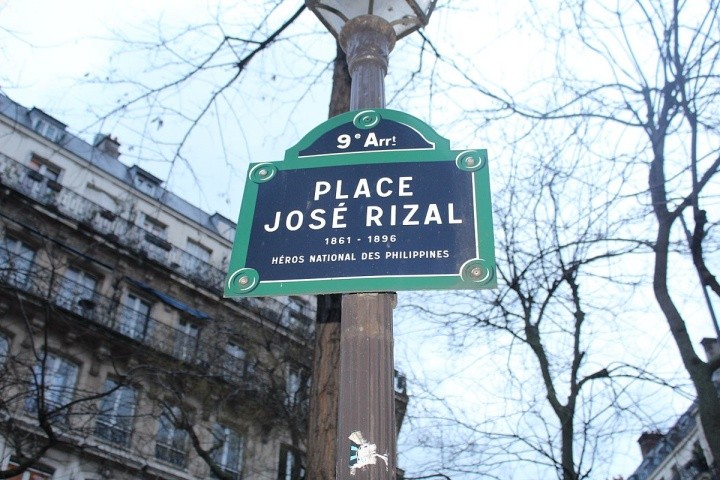 Location: 9e Arrt in Rue De Maubeuge, Paris, France
Rizal stayed in Rue Maubeuge in Paris from 1889 to 1890 with Valentin Ventura, a wealthy Pampangueno friend and member of the La Solidaridad.
Rome, Italy
Josè Rizal memorial in Rome#apatnasanggre #MyDearHeartAngSimula #Castleonthehillmusicvideo #WearTheCrown https://t.co/uAmw67qAvD pic.twitter.com/NnZbTcYe8k

— Rerum Romanarum (@RerumRomanarum) January 23, 2017
Location: Piazzale Manila, Rome, Italy
This monument was constructed in commemoration of the hero's 150th birth anniversary.
Tokyo, Japan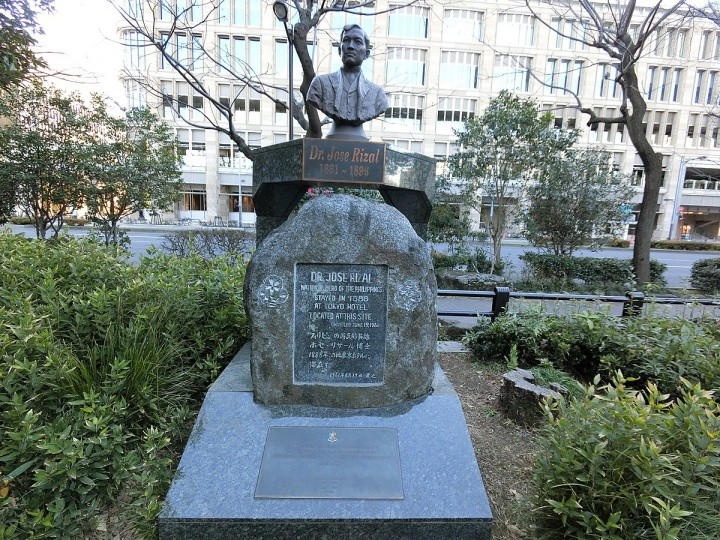 Location: Hibiya Park in Chiyoda, Tokyo, Japan
This bust is located at the site of the Tokyo Hotel, where Rizal had stayed in February and March 1888 before traveling to Europe.
Singapore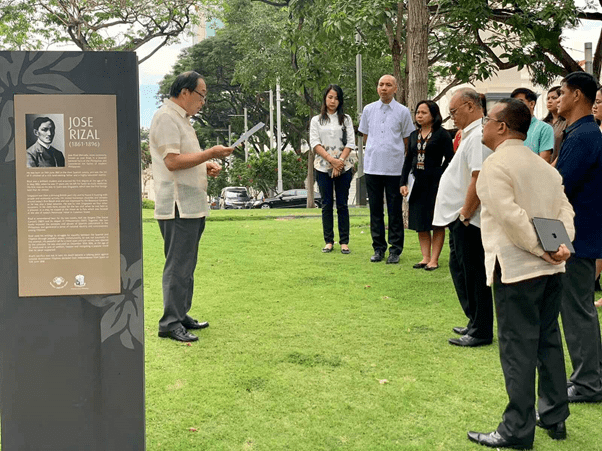 Location: In front of the the Asian Civilizations Museum at 1 Empress PI, Singapore
When Rizal visited Singapore in 1882 for two days, he toured the island by carriage, visiting the old British colony — where this monument stands.
London, United Kingdom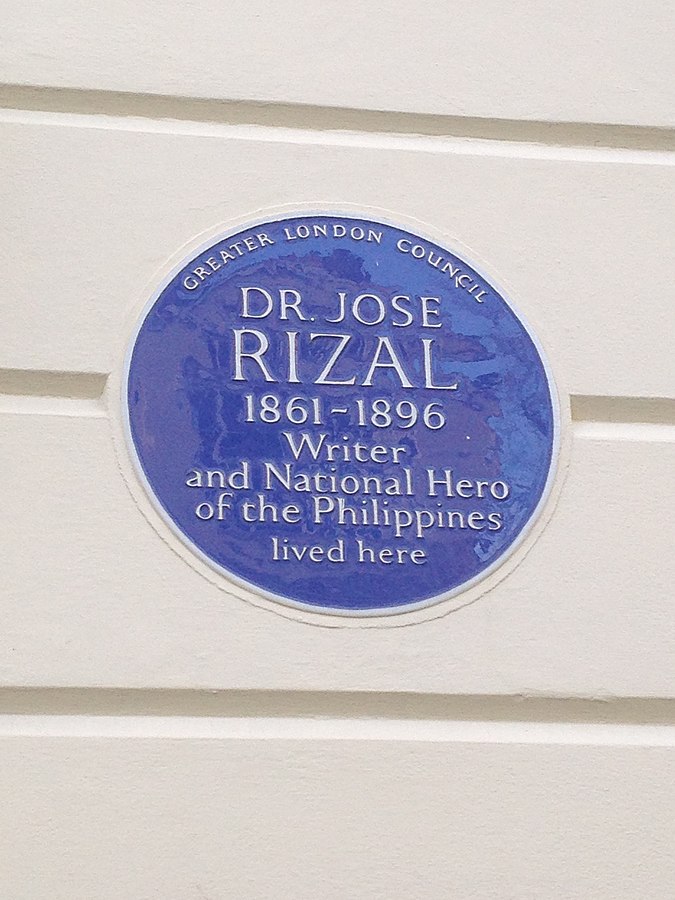 Location: 37 Chalcot Crescent, Belsize Park, London
Rizal stayed in London for less than a year with the goal to establish the formation of the Association Internationale Des Philippinistes or the Philippine Studies. Though he wasn't able to accomplish that during his stay, his trip to London enriched Rizal, and he left Great Britain a changed man.
Prague, Czech Republic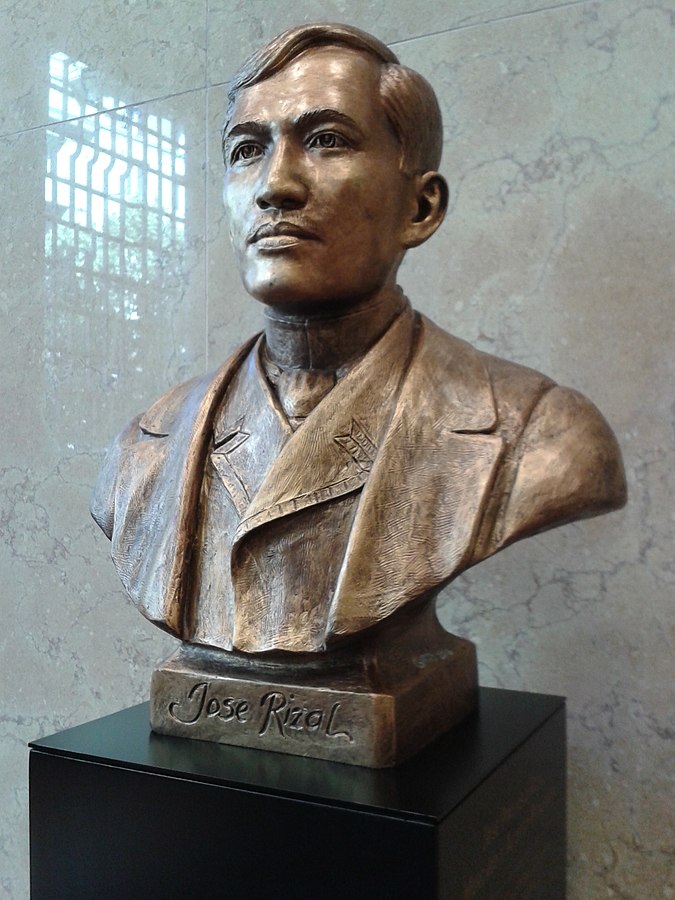 Location: Czech National Bank, Prague, Czech Republic
This bust commemorates Rizal's 1887 trip to Prague, which was then the capital of the former Kingdom of Bohemia. While there, Rizal met with scientists, including the botanist Heinrich Willkomm, who Rizal collaborated with during his exile in Dapitan.
This article was republished with permission from WindowSeat.ph.