8 Signs You're in a Pinoy Household on Holy Week
Mar 31, 2015 &nbsp • &nbsp Wincy Aquino Ong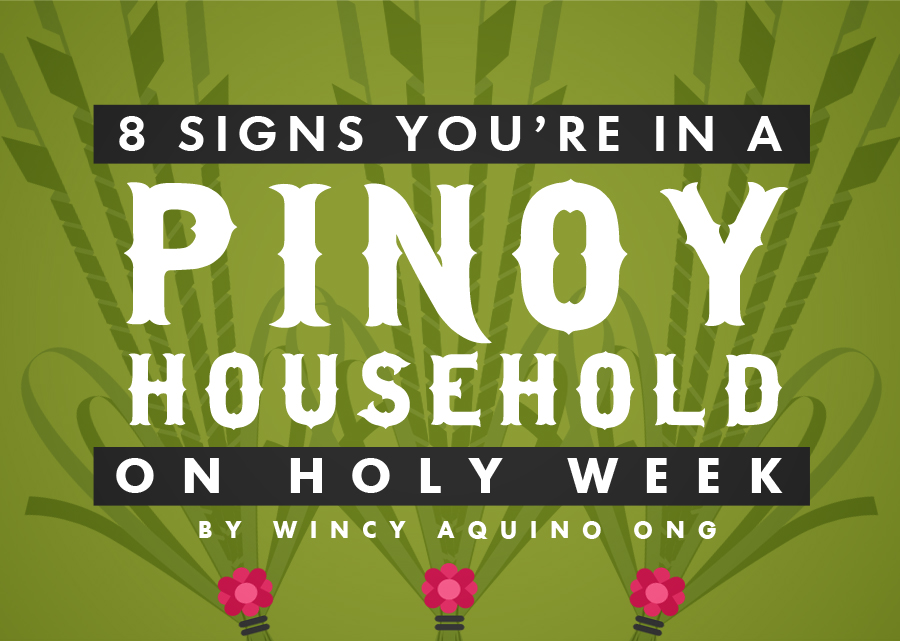 Ah, yes. It's that time of year again.
Holy Week—seven days of reflection, fasting, and commemorating the life, death and resurrection of Jesus Christ. More modern-minded Pinoys now see it as time for some R&R in the powdery sandbars of Puerto Galera.
But yes, Roman Catholicism still lives on in most households. This especially rings true if your parents are the devout types.
Genuflect and crack open that Stations of the Cross pamphlet. You know you're in a Pinoy household on Holy Week when…

To put a premium on the penance, it's also the hottest time of the year.
It's like that classic Twilight Zone episode when the sun was inching its way closer to the Earth and everyone was fainting or dying from heatstroke.
Meralco bills and saintly renunciations be damned.
Time to bring out the sando. Or go topless. Or buck-naked.
Turn the thermostat up to eleven.
Or put your face in front of the electric fan and do Darth Vader voices.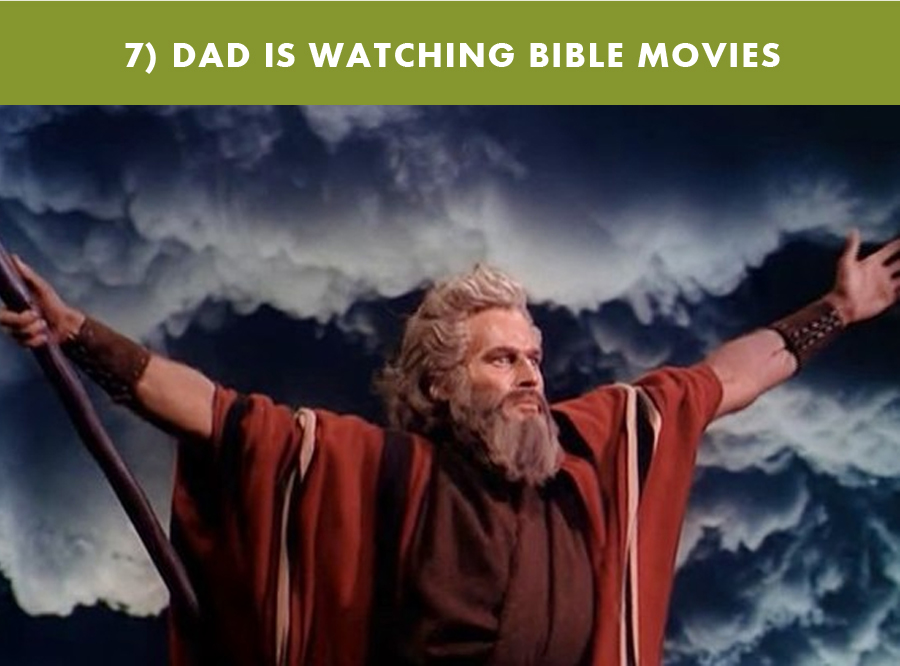 Once was a time, of course, in the historic 1980s, when cable TV did not exist. You were either stuck with those Eat! Bulaga Lenten specials or those Cecile B. DeMille marathons. Only a hijacked signal of the FEN channel showed non-religious programming.
Now, it's the Year 2015. Channels have changed. As for tastes, not that much.
So expect your dad binge-watching DVDs of staples like The Ten Commandments; Brother Sun, Sister Moon; Ben-Hur; or that Australian-based mini-series The Thorn Birds.
If not, Kuya or Ate will probably be watching episodes of The Flying House on YouTube, cheering on Jesus as he shows those Scribes and Pharisees who's boss.

While dad is in the TV room, mom is probably in the bedroom leafing through her modest collection of books bought from the ST PAULS bookstore. Chances are most of it will be the works of Bo Sanchez.
As for Lola, it's probably those Lakbay-Diwa books from the '90s.
As for Ate, it's probably Fifty Shades of Grey, while she's holed up in the attic.
You're in a stupor, in your bed, secretly checking Facebook under your blanket. Your mom comes knocking on the door. She tells you to put on some pants. You'll be paying your dearly departed relatives a visit in the cemetery.
Why not? It's a sound plan. There's no traffic. The crowds are not that bad as they are in November.
Just bring an abaniko. You're in for a sweaty afternoon.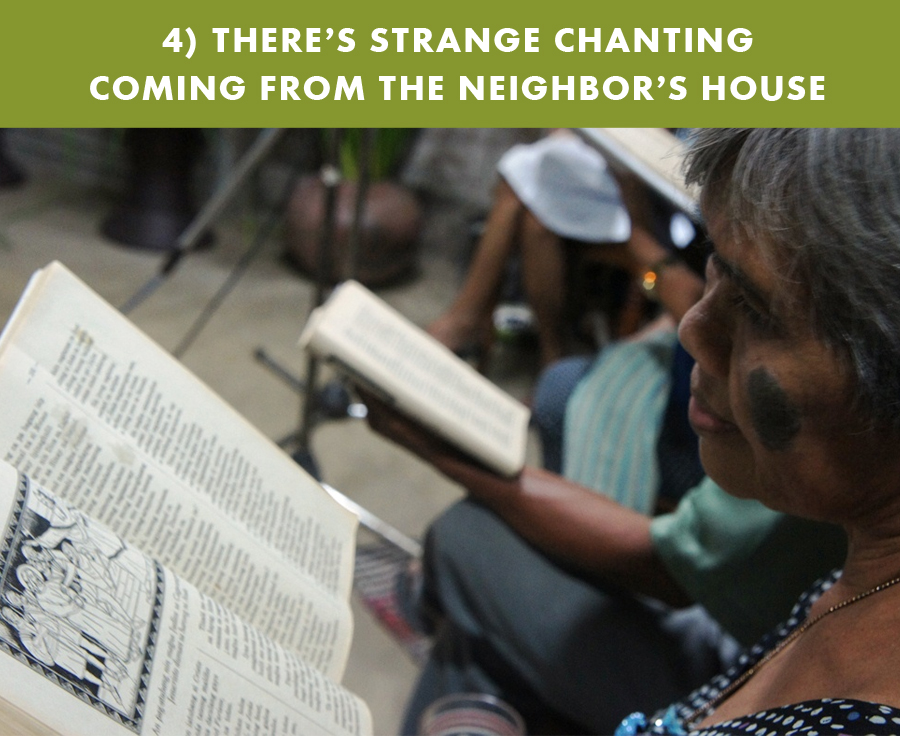 It's quite creepy, but nonetheless intriguing. All is uneventful on the Western front, then the ululating begins. Lolas in dusters singing stanzas in chromatic scales. (It's called the Pasyon—epic poetry about the life and times of Jesus Christ. Wiki it, you ignorant Millennials.)
Hey, at least, in the interests of anthropology, it's entertaining. We're reminded of our truly unique Pinoy culture.
It's all about our unique mishmash of animistic and Catholic traditions—a little bit like Santeria.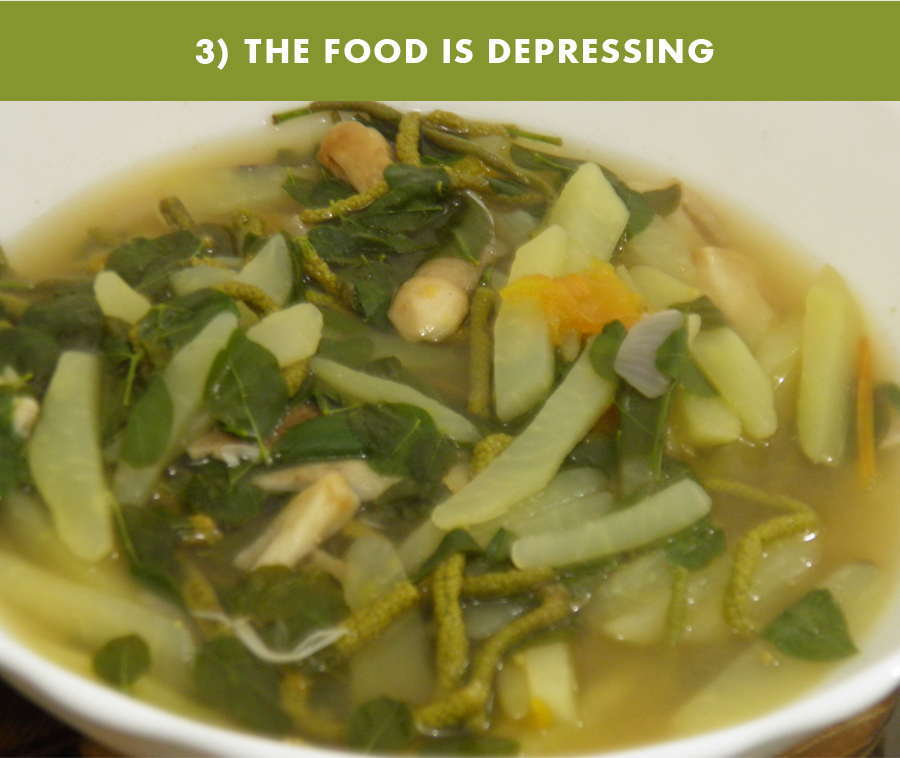 Thank the Almighty that there's Jollibee's Tuna Pie to save our sanities.
But in keeping up with the spirit of Lenten sacrifice, food on the table will usually consist of lugaw, kangkong, and fish tinola. All things gingery and brain-meltingly sad.
Somebody sneak in a donut please. Or anything Salted Caramel.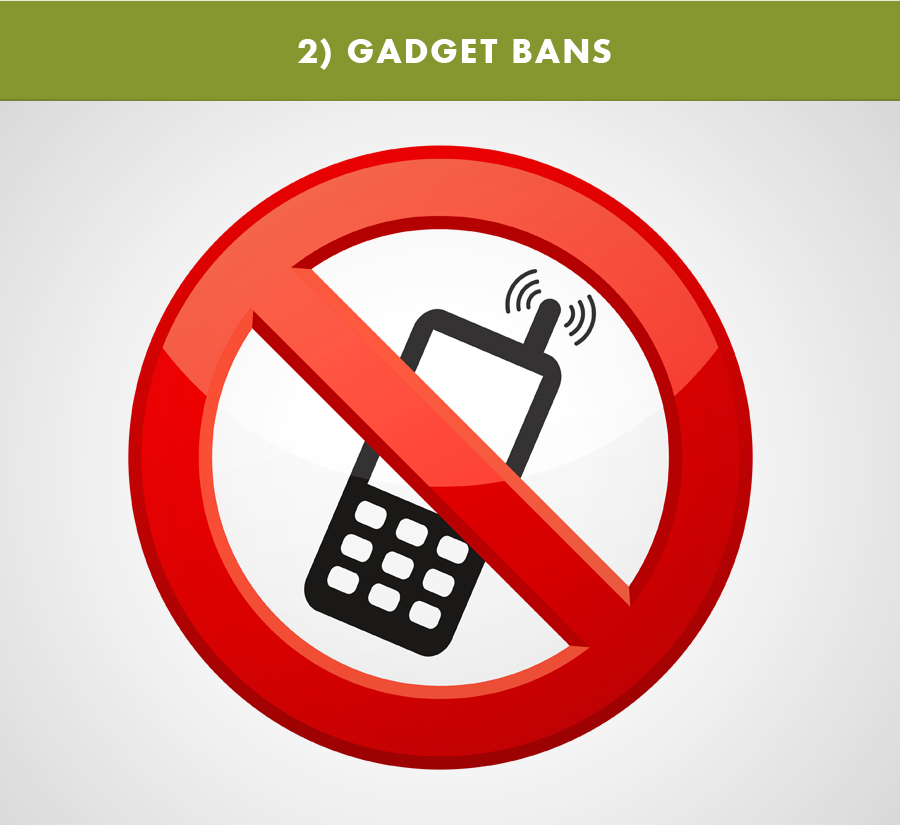 That means there will be no Facebook, Twitter and Instagram. No torrents. No gadgets. The smart phones will be locked in a vault and Lola will swallow the key. The only tablets you will be staring at are the two that Moses held on Mount Sinai.
For Millennials, these come closest to flagellation and crucifixion.
But there's good to be found here. It's the only time of year when we return to more analog forms of entertainment. Behind their parents' back, the kids will be reading paperback novels and drawing cartoons on sketchpads.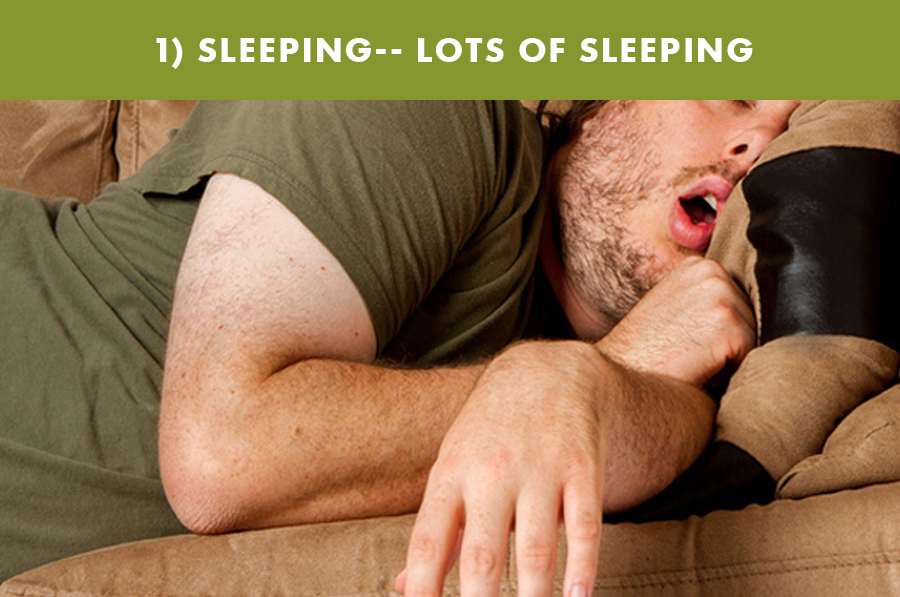 We're stuck at home. We're all bored out of our skulls. We look forward to Easter Sunday where we can gorge out on meat and cheese and ice cream and potato chips and all things sinful and fun once again.
There's only one way to get closer to that day: Close your eyes and count to a hundred. Lie down. Sleep. Sleep like a fetus.
Who knows? By Sunday, your sleep-deprived innards may have regenerated.