Cry Myself to Sleep: Saddest Songs Ever Written
Oct 18, 2016 &nbsp • &nbsp Anthony Ken
4. The Pieces Don't Fit Anymore- James Morrison
It's been too long pretending
There's no use in trying
When the pieces don't fit anymore
Morrison's raspy vocals was borne out of a deadly whooping cough he suffered while still a baby. Talk about cashing in on a misfortune. And speaking of misfortunes, yes, some relationships are just doomed from the start. Yet, we hold on to them far longer than we should. Preach James, preach.
3. Should You Return- Copeland
Now there's nothing left to do but waste my time
I never knew where to move on
I never knew what to rely upon
Singer Aaron Marsh's falsetto perfectly frames our heartache in this song about pining for a lost love. The intricate instrumentation invites us to float along for the miserable ride. So we do.
2. Be Be Your Love- Rachel Yamagata
If I could take you away
Pretend I was queen
What would you say?
Unrequited love hurts like hell, but they are also the ones that bring out the hopeless romantic in all of us. And to make matters worse, songs about them are the best songs there are.
1. Keep Breathing- Ingrid Michaelson
I want to believe in more than you and me
But all I that I know is I'm breathing
All I can do is keep breathing
This song will forever be linked to Grey's Anatomy because of this scene. And that perfectly encapsulates how we feel whenever we feel this sad number.
Alright, in case these songs got you in a bummer mood, here's a bit of a palate cleanser: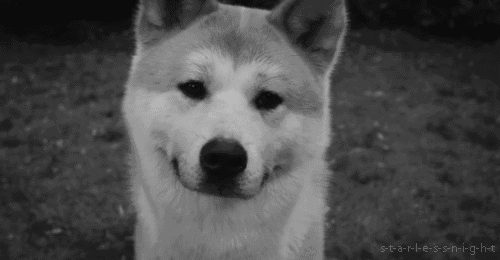 Think you can beat this list? Share with us your saddest songs below!