4. An upgrade to his sense of humor.
Admittedly, our incoming president is a pretty funny guy. The problem is, his humor is the kind that goes over fine in a drinking session with your drinking buddies, but not so much when you're on a podium with the seal of the President of the Philippines. It's also a bit telling that he's not as good at taking it as he dishes it out, considering how easy he gets ticked off with people who throw barbs at him.
Maybe the presidency will not make him as eloquent as Barack Obama, but if he just learns to take it as well as he dishes out, we'd be more than happy with that. After all, if we're supposed to take a joke the way he makes them, why can't he take a joke the way we make them?
3. A good plan to handle China.
Digong clearly won't be another "tuta ng mga Kano," given his declarations against them. But some people worry about him being too chummy with China, given the deals he's keen on brokering with them. Yet at the same time, it seems he is willing to let the current arbitration procedure run its course, so if he stands his ground on that, it shouldn't matter what happens as long as the arbitration's eminence is upheld at all times. China can still benefit from working with the Philippines in different ways, but it shouldn't come at the cost of our disputed territories when it's very clear that the international community is on our side.
2. A maturing democracy.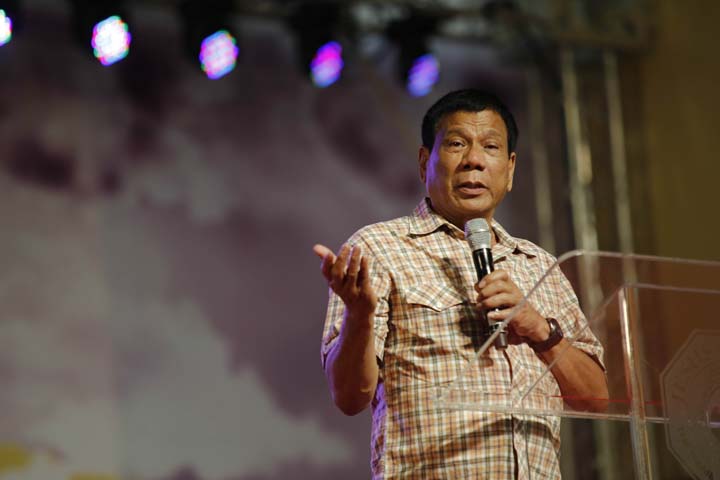 Despite all the bad omens most non-supporters get from observing Digong do his thing, one hopes that his conflicting persona results in a more nuanced voting population: the type that realizes how horrible a source the Mocha Uson Blog is when it's clearly a Facebook page and not a blog, so if they can't get that right, what do you think they can ever get right?
Digong is not all black and white. The sooner this country stops polarizing people with no room in between, the better for all of us.
1. We want his presidency to be just like Justin Bieber's latest album.
Just like Justin Bieber's Purpose,  expect to hate it because of who the source is, but are forced to acknowledge how good it actually is once you give it a chance. And let's face it: Digong deserves that chance. 16 million Filipinos said so last May.
So let's.
What do you secretly want from the Duterte administration? Share your thoughts in the comments section!