During vice presidential candidate Sara Duterte's campaign sortie in Quezon City yesterday, senatorial candidate and former presidential spokesperson Salvador Panelo serenaded the crowd with megastar Sharon Cuneta's hit song "Sana'y Wala Nang Wakas." Unfortunately, when the megastar saw a clip of the performance, she was far from happy.
Kakie Pangilinan tweets "lol"
Singer Frankie "Kakie" Pangilinan saw the clip of Panelo's rendition of her mom's hit song and shared it with a simple comment: "lol".
— kakie (@kakiep83) March 10, 2022

ICYDK, Kakie is the daughter of vice presidential aspirant Kiko Pangilinan and megastar Sharon Cuneta.
Frankie Pangilinan Shows Us How to Stage a Revolution in the Digital Era
Frankie Pangilinan Shows Us How to Stage a Revolution in the Digital Era
Alex Alvarez | Dec 04, 2019
Sharon Cuneta reacts to the clip
While Kakie did not tag anyone, it seems that her mom was online at that time because Sharon immediately replied to her daughter's tweet. And she wasn't pleased, to say the least.
WHY?!!!Tell me WHY?!!!I gotta fight for my song's rights as well as Willy Cruz's who wrote it!Cannot be.Di dapat sinisira ang isang classic. Basta TAYO ANG AT MAY ORIG!Oh please WE HAVE NOT ALLOWED YOU TO USE OUR SONG!Please stop. Nakakaawa naman ang kanta namin at nakakahiya

— Sharon Cuneta (@sharon_cuneta12) March 10, 2022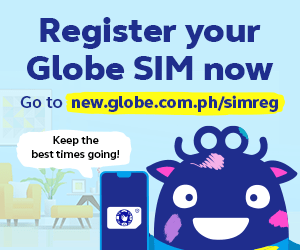 "Mommy, put the phone down"
NO!

— Sharon Cuneta (@sharon_cuneta12) March 10, 2022

Recognizing that her mom might be feeling intensely about the use of the song, Kakie asked Sharon to "put the phone down." Sharon's reply is a passionate "NO!" and continued with a barrage of passionate tweets, flooding her daughter's mentions.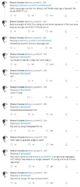 Kakie tried asking her mom to leave social media, but after getting more replies, Kakie seemed to just become resigned to her fate, telling her mom, "Taray mo, bestie."


Netizens can't help but laugh
Netizens chimed in with cheeky comments to help Kakie ask her mom to put her phone down and get off social media.
Miel pakikuha ang phone kay Mommy 😂😅😭

— Wens (@yaboiWens) March 10, 2022
Send an SOS to the younger sibling!
kakie already told miel to change your wifi's password 😂😂😂

— Be〽️b👑ng Biiq (@BembangBiik) March 10, 2022
What if Miel didn't change the password…
So relatable
On top of being hilarious, netizens think the whole thing is relatable. Sharon is just like every other parent out there who's still learning how to navigate the world wide web and reacting passionately to practically every single thing, while Kakie is like every child who tries — and inevitably fails — to rein their parent in.
HAHAHA KAKASELPON MO YAN https://t.co/6A03j5I6OU

— ᜃᜌ ᜋᜓ #LetLeniKikoLead2022 (@dayanahdmn) March 10, 2022
Ma, tama na selpon, ma…
To this day, di pa rin ako sure kung legit accounts ni Kakie ito or parody hahaha ang galeng https://t.co/brPjADlNs1

— Antoni Colette's Buko Pie-rurotski (@explorusss) March 10, 2022
Real life or parody? Too relatable, no?
Every mom and child ever:

Lmaooo https://t.co/zt85508QsN

— Joem. (@joemr980) March 10, 2022
Exactly!
Panelo responds
In a statement shared on his Facebook page, Panelo said he wanted to dedicate the song to his late son Carlo, who had Down syndrome, and to pay homage to the late composer Willy Cruz and Sharon Cuneta herself. "I wasn't profiting from it, and certainly not trying to get elected by singing it. I was just trying to entertain the people," he said.
But can candidates use songs for a campaign?
FILSCAP Statement Regarding the Use of Copyrighted Songs in the Election Campaign pic.twitter.com/1tN0q2v7XH

— FILSCAP (@filscap_) February 17, 2022

At the start of the campaign season, the Filipino Society of Composers, Authors, and Publishers (FILSCAP) published a statement reminding candidates that the use of copyrighted songs during campaign sorties must have a license from the copyright owner, no matter if it is live or recorded.
But in his statement, Panelo did say that he received permission to sing the song from copyright owner Viva Records.
"Kidding aside"
View this post on Instagram
The megastar also took to Instagram to share her thoughts on the use of her hit song. After making similar tongue-in-cheek commentary to what she posted on Twitter, she also added: "Kidding aside, only because it is campaign season, I just think something's a bit off when you sing a song made famous by the wife of one of your Vice-Presidentiable's political opponents while campaigning." Welp, she does have a point.
Any thoughts on what happened? Comment down below.