Mother Nature is Crying:
8 Shocking Environmental Images
that Will Scare You to Reform

By Abu Poblete

Here and there, we see photos on Facebook of maltreated animals, life-threatening forest fires, alarming oil spills or excessive urban pollution. It's posts like these that make you question how mankind has survived until this point with such blatant and selfish disregard, and it's photos like these that make you lose your faith in humanity.
So if you're feeling a bit masochistic right now, here are 8 photos of the most jarring and heartbreaking photos of the environment that may or may not have been caused by humans (spoiler alert: they probably were).
8. Plastic where it shouldn't be
These are just three of the 30 sperm whales found dead between January and February 2016 on the shores of the U.K., the Netherlands, France, Denmark, and Germany. 13 of the whales were given necropsies by scientists—the studies revealed pieces of plastic, from 13-metre long fishing nets to a piece of plastic from a car, inside the whales' stomachs.
Environment Minister for Schleswig-Holstein Robert Habeck said, "These findings show us the results of our plastic-oriented society. Animals inadvertently consume plastic and plastic waste, which causes them to suffer, and at worst, causes them to starve with full stomachs."
7. Where's the Indian River Lagoon?
What was once a booming center of biodiversity, home to 3,000 species of plants and animals, the Indian River Lagoon in Florida is now a 30-mile stretch of dead and decaying fish.
Research into the cause behind this mass fish kill is still in its early stages, but scientists and concerned citizens are look at the brown tide in January as one of the possible culprits. The brown tide was caused by a lethal and potent mix of fertilizers and other pollutants brought to the river by the strong rains of El Nino. The mixture of a toxic algae bloom that turned the water brown and deprived the water of oxygen is thought to have killed the marine life.
A clean up of the Indian River Lagoon is now being organized by the Brevard County's Department of Natural Resources. They are also putting dumpsters at several waterfront parks.
6. Displaced from home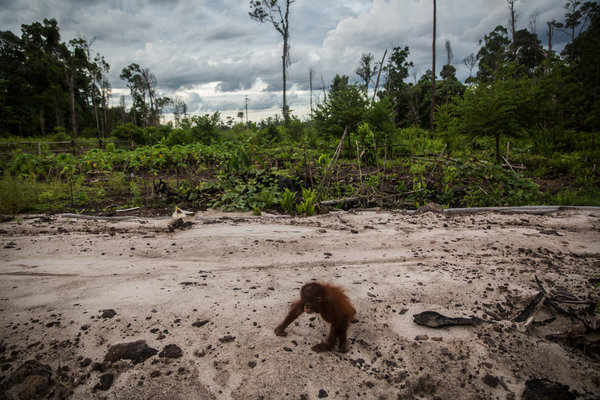 This is Otong, a three ear old orangutan who was orphaned after last year's forest fires in Indonesia—believed to be the worst on record. Scientists blame the El Nino that caused the longer drought.

Nine orangutans living in the forests of Borneo and Sumatra were killed by the fires. 100 have been rescued and relocated to local rehabilitation centers.

Program director of the Nyaru Menteng Orangutan Rehabilitation Center said that this is the biggest primate rehabilitation in the world, but he is not proud of the increasing number. "The number of orangutans here is an indicator of the mass forest destruction due to lack of law enforcement and the local government giving out palm oil concessions," he added.

The fires destroyed 10,000 miles of forests and caused sicknesses to thousands of locals. The World Bank also said that the fires caused $16 billion in economic losses.
5. Beijing's height of industrialization
This is a photo of one of Beijing's buildings at the height of the city's smog levels, seen to be caused by their thousands of coal-driven power plants..

In the city's real-time air quality index, the air reached 400 micrograms per cubic meter, which resulted in a red alert. Another alarming thing is that the World Health Organization deems that any air quality index over 25 micrograms per cubic meter is already unsafe.
4. No win-win situation for the Gulf of Mexico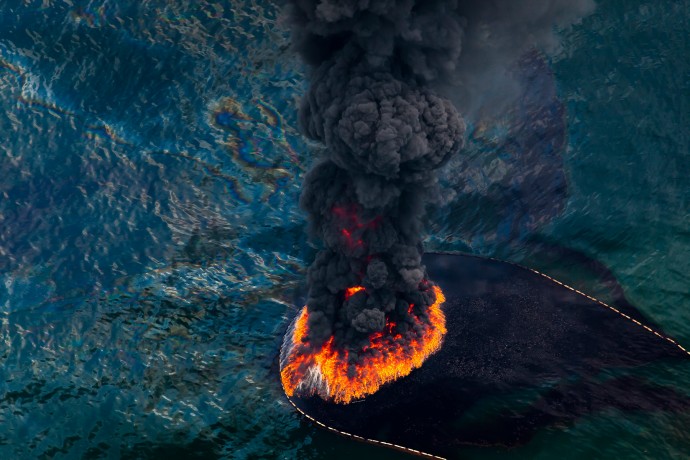 This photo by nature photographer Daniel Beltrá shows a massive and dark cloud of smoke from the burning of 210 million gallons of oil in the 2010 Deepwater Horizon Oil Spill. Hundreds of controlled fires were started to try to get rid of the oil. Although the controlled fires are lessening the oil, it's the atmosphere that is left to suffer.
3. The Dead Sea living up to its name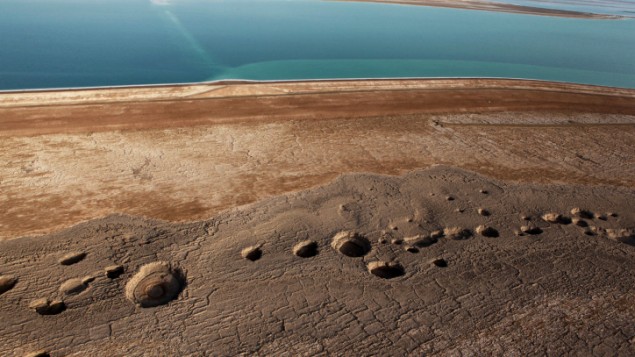 "It's nature's revenge," environmentalist Gidon Bromberg said, referring to the sinkholes around the dead sea. A decade ago, only 1,000 sinkholes were reported but now there are over 3,000 according to the Smithsonian. The Dead Sea's water level has decreased to 40 meters, with 800 million cubic meters of water lost every year.
"These sinkholes are a direct result of the inappropriate mismanagement of water resources in the region," Bromberg added.
2. California's 4-year drought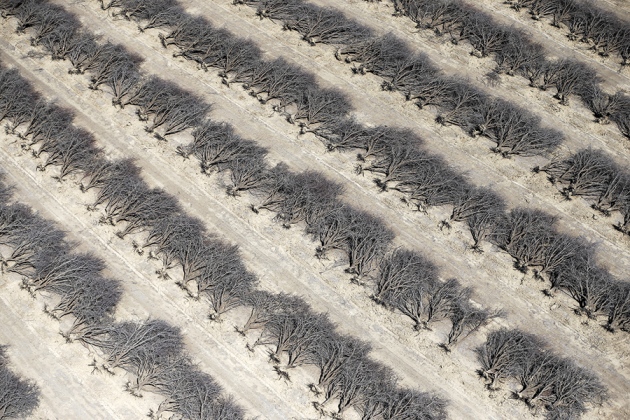 Trees in California's national forests are now bearing the brunt of the effect of an intense four year long drought. Research has found that 120 million trees in California are at risk of dying because of their lack of moisture. Now, California has 29 million confirmed dead trees, and the number continues to grow every day.
1. The coral cemetery in the West Philippine Sea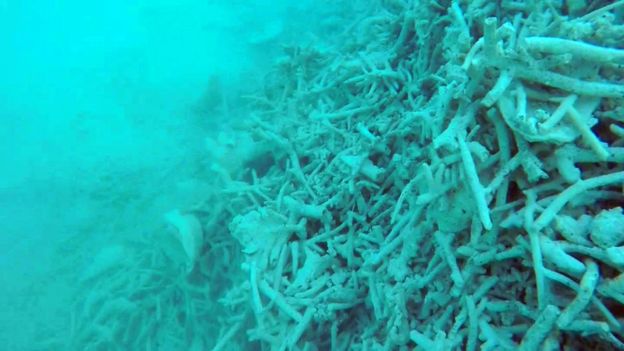 While the Chinese, American and Philippine governments are playing a prolonged game of tug-o-war for the islands in West Phillippine Sea, poachers have been hanging out in the islands getting as much as they can out of the conflict. In this case, Chinese poachers were seen using their boat's propellers to take down the rich coral reefs of the West Philippine sea in order to poach 100-year old clams and sell them for $1,000 (P46,123) a pair. What once was a rich home to the world's most beautiful marine treasures now looks like a cemetery of bleached, broken and dead corals.

With World Earth Day coming up, it's time we stepped out of our bubble and acknowledged the damage we're inflicting on our environment and started to make amends. Don't forget: a little goes a long way.