4. 24-hour craving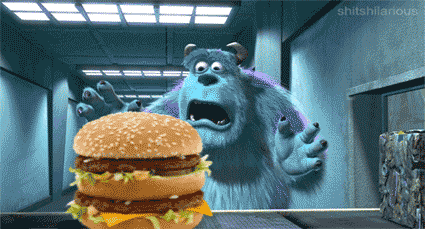 The craving for some hits you round-the-clock. File those PMS-induced cravings claims; everyone knows you crave for junk during and post your period. Men, don't get me started on your fictitious "meriod cravings."
3. Junk food is "square one"
On days when you can't figure out what you want to eat, you'll always end up eating junk food. And while you're contemplating what you want to eat, you'll be eating junk food because it's your "thinking food."
2. Debunking "unhealthy" claims
At one point, you've spent a good time Googling studies that show junk food is actually good for you, and that we've been lied to for years. There, there.
1. You feel the need to fight it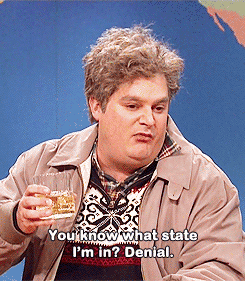 You know you're addicted to it when you feel the need to fight it. When you start feeling like junk food is out to get you and you can count the days, even hours, that passed that you haven't eaten some.
If your life story is a constant battle with junk food, then you might have a problem.
Did the signs check out? Blame it on orosensation, and the manufacturers that have put in time and money to make sure they got the perfect combination to keep you hooked. Junk food is as good as drugs—they affect the brain the same way.
This list could end with advice on quitting your bad junk food habit, but we all know that still won't stop you from stuffing your mouth with some. Just remember, as with all good things in life, consume in moderation!
Share your junk food feels in the comments below!