Team Sinigang, rejoice! Filipinos, including Liza Soberano herself, celebrated when this classic Pinoy dish made it to international news recently. TasteAtlas, a website that curates and celebrates traditional food and drinks around the globe, proclaimed sinigang as the world's best-rated vegetable soup. It's the only entry on the list with a 4.9 out of 5 rating! TasteAtlas describes sinigang as a unique soup that is a true representative of Filipino cuisine, with "its sour lightness perfectly matching the harsh tropical heat of the country."
View this post on Instagram
We Filipinos haven't decided yet which viand should be proclaimed our national dish. Other classics such as adobo, kare-kare, sisig, and kaldereta definitely deserve recognition, too, but for those of you firmly in #TeamSinigang, here are 8 variations of popular sinigang recipes you can enjoy.
Sinigang sa Sampalok
Sinigang is often associated with sampalok, otherwise known as tamarind. Filipinos usually use this fruit to give sinigang its iconic sour and savory taste. Ingredients include pork or beef cuts, rice washing, radish, water spinach (kangkong), tomatoes, onions, green pepper, oil, and salt. In addition, you can put cabbage, broccoli, eggplant, and green beans. Some also add okra, taro (gabi), ginger, and fish sauce (patis).
What if you don't have sampalok? You can always use sinigang mix — we won't judge!
Netizens Create the Funniest Memes Inspired by Liza's Loooove for Sinigang
Netizens Create the Funniest Memes Inspired by Liza's Loooove for Sinigang
Kyzia Maramara | Feb 22, 2018
Sinigang sa Miso
Miso is produced by fermenting soybeans along with other ingredients. It's mostly known as a traditional Japanese seasoning, but miso can also be added to different Pinoy dishes such as sinigang. The umami element of miso gives this variation a pleasant savory taste.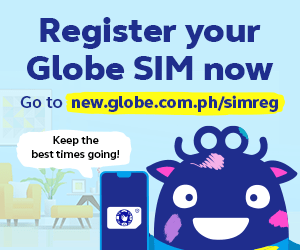 Sinigang sa Bayabas
This variation of sinigang uses ripe guava (bayabas) as a souring agent, instead of sampalok. Filipinos usually cook it using milkfish (bangus) because of its firm texture, and mild and sweet taste.
Sinigang na Hipon
Another typical variation of sinigang is sinigang na hipon. As the name suggests, shrimps or prawns serve as the star of the dish.
[bbdard path="/2-sinigang-or-adobo/"]
Sinigang sa Manga
Have you ever tried using green mangoes as a souring agent for your dishes? This variation offers a different but still definitely sour take on sinigang. And it's healthy, too. Unripe mangoes are rich in vitamin B complex and vitamin C, higher than those in ripe mangoes.
Sinigang na Isda
Because of its firm texture and its mild and sweet taste, milkfish (bangus) is a popular ingredient in cooking sinigang na isda. But you can use other kinds of fish as well if you want to experiment. You can try using tilapia, Spanish mackerel, salmon, or grouper (lapu-lapu).
Sinigang sa Kalamansi
It's not just ideal as a refreshing fruit drink or an addition to your favorite condiments. Aside from sampalok, ripe guava, and raw mangoes, kalamansi can also be a good souring agent for cooking sinigang. We love a diverse ingredient!
Seafood Sinigang
If you want to take your sinigang experience to another level, try its seafood variation. Seafood sinigang features a mouthwatering combination of mussels (tahong), clams, and shrimps or prawns. You can also add fish like tilapia, Spanish mackerel, salmon, grouper (lapu-lapu), or milkfish (bangus).
What do you think of the list? Share them in the comments section below.