From the creators of Inflatable Island comes this new interactive museum that will surely make your mouth water and cure your every craving with each room. The Dessert Museum is the newest contemporary art museum which features the different delightful sugary treats we all love.
This is the only place where you can find 12,000 square feet of paradise straight out of your sweetest dreams! The 8 themed rooms are filled with designs that will tempt you—and  The Dessert Museum acknowledges the temptation because, throughout the two-hour tour, you'll be treated to 6 free desserts to munch on.
But it's not all about the sweets; each themed room also has fun facts about the desserts. It's a perfect opportunity to learn something new about your favorites!
Where else can you find such an Instagrammable place to flaunt your OOTDs? So if you're planning to book those tickets, here's a little sneak peek to excite you.
1. Donut Room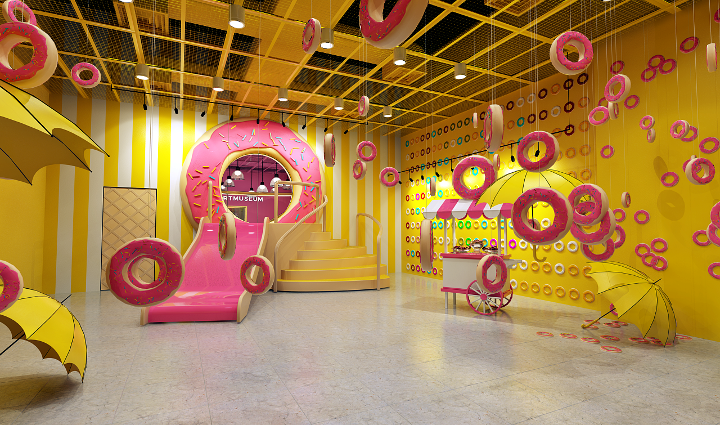 Climb the donut hole and slide your way into the first room of the museum—the Donut Room. The bright yellow walls and numerous large plastic donuts suspended in the air makes for that perfect Instagram shot!
2. Marshmallow Room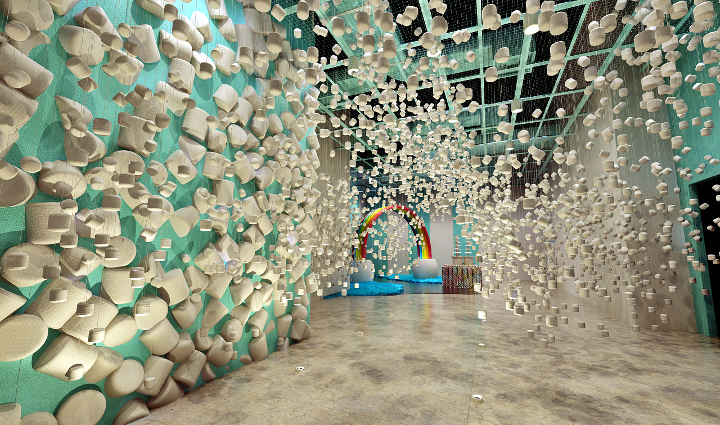 This room proves that while there might not be a pot of gold at the end of the rainbow, there possibly might be a tub of humongous marshmallows—and that is enough for us! Take a marshy from the rainbow's end and stick it in a fountain you prefer: chocolate, strawberry, or caramel. Fair warning, don't take the ones hanging around the room, they're not edible!
3. Candy Cane Grove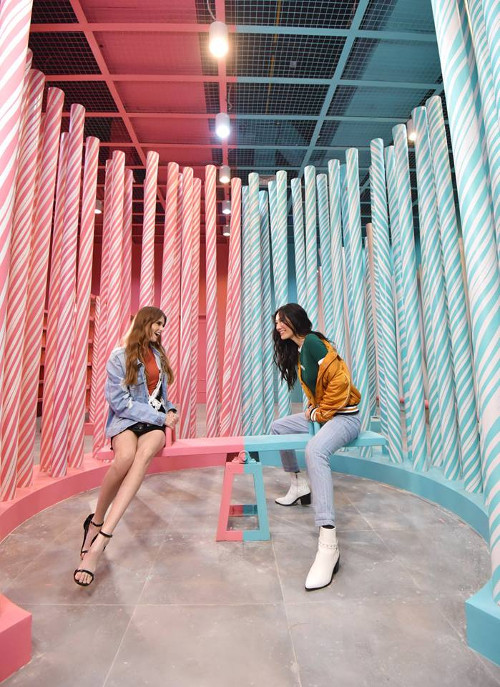 Are you Naughty or Nice? Regardless of your answer, you will be rewarded here in the pink-and-blue Candy Cane Grove. Ride on the swing, try your luck at the jump rope, or ride the seesaw with your friends!
4. Ice Cream Room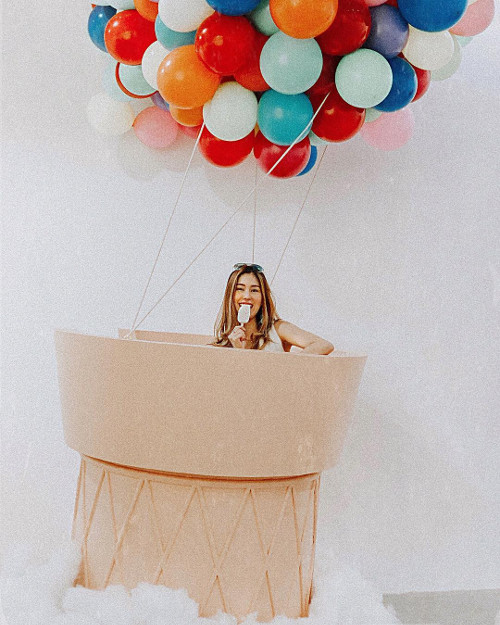 If you're a big ice cream fan, then this room could easily be your favorite. The white walls and colorful balloons attached to a huge cone will give you the "Up" movie feels. The best part is you can enjoy the treat of a popsicle while taking those IG photos!
5. Bubblegum Room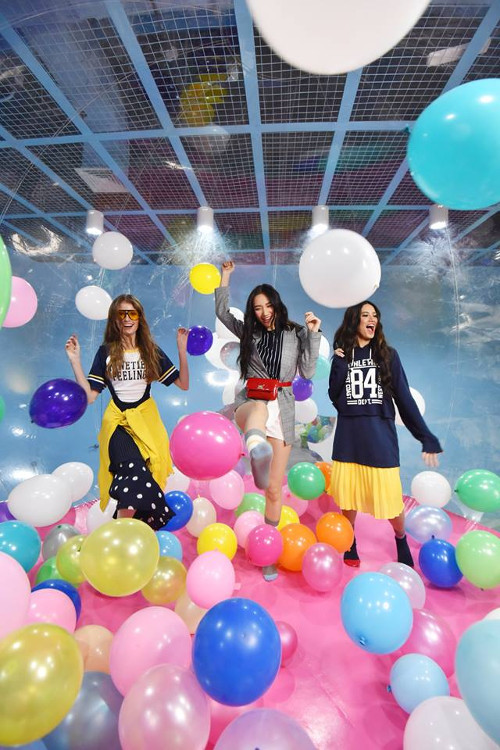 In this room, you'dd spend some time inside a huge inflatable gumball machine, or get wrapped up in life-size bubbles! Read facts about our favorite bubblegum while the air is littered with endless tiny bubbles.
6. Gummy Bear Room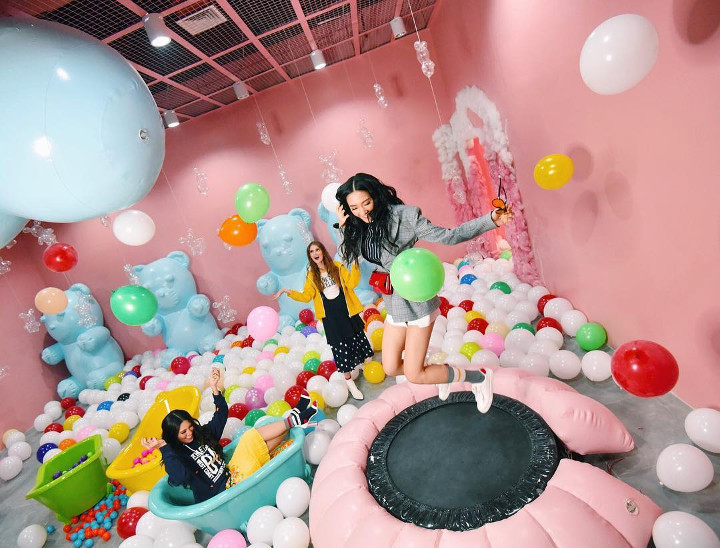 Did you know that eating gummy bears after a workout can actually benefit you? Learn other fun facts about gummy bears in this room! Wade through balloons and jump on trampolines. We're sure you'll find all the inflatable gummy bears huggable!
7. Cotton Candy Forest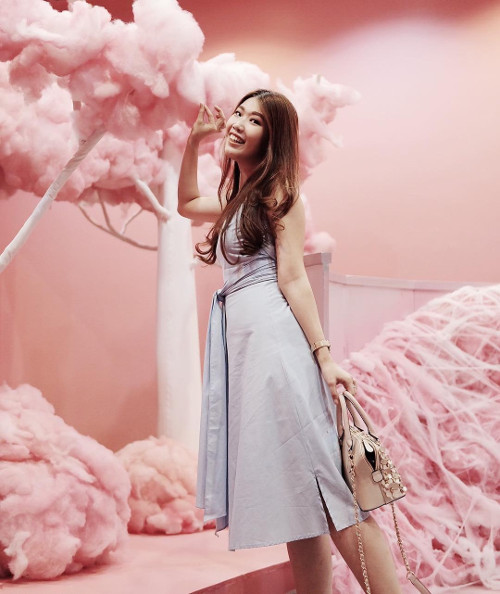 A pink forest welcomes you in the Cotton Candy room. Walk along the canopy of pink cotton candy and claim your free cotton candy treat! It wonderfully looks like something out of a Lorax movie.
8. Cake Room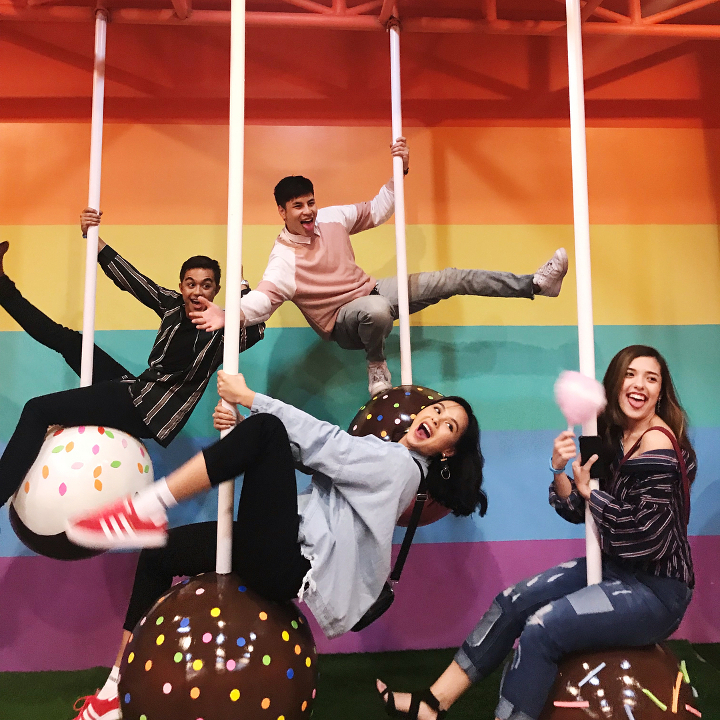 Saving the best for last, you'll find yourself entering the Cake Room. This might be the most interactive of all. There are hoops where you can shoot fuzzy balls into and cake pops where you can sit on for those Instagram pictures. Claim your free treat and stay a little while longer!
The Dessert Museum opens February 10; better book your Early Bird Tickets online for a discount! Early Bird sale is P699 while weekday tickets are at P799 and weekend tickets are at P899.
To know more, visit The Dessert Museum's Facebook Page.