While we might be celebrating the holidays a bit differently this year, that shouldn't stop us from continuing some of our favorite Christmas traditions, such as treating ourselves to Starbucks' holiday offerings. This year, they're bringing the festive spirit with their mouthwatering dishes and beverages.
Your favorites

Are the holidays complete without your favorite blended drinks? Of course not. This year, Starbucks isn't disappointing our tastebuds. The Toffee Nut Crunch Latte and the Peppermint Mocha will be back to make your Christmas happier.
A brand new Christmas drink
This year, Starbucks is introducing the new Jolly Baked Apple Frappuccino. A multi-sensory delight, it's got a creamy blend of espresso and spiced apples, topped with a delicate drizzle of apple sauce and candied apple sprinkles.
All the Starbucks holiday beverages will be available in hot, iced, and blended formats.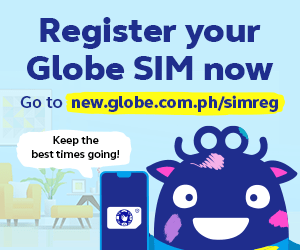 Mouthwatering Holiday desserts

If you're looking for something sweet to pair with your coffee drink, Starbucks is bringing back some Christmas favorites, like the 17-layer Chocolate Crepe Cake with Belgian chocolate filling, the big and chewy Chocolate Chip  Overload Cookie.
There are also new flavors in-store, like the Apple Berry Crumble Cheesecake, a smooth and creamy treat topped with delicious butter crumbles, and the PBJ Doughnut, which comes with creamy peanut butter filling and strawberry jam covered in confectioner's sugar.
Savory Bites

If you want something meatier to pair with your coffee drink, you can opt for the returning Chicken Fajita Roll, the new Italian special Prosciutto Cotto and Mozzarella Panzerotti, and the slow-roasted Holiday Ham,
Eggwhite, Cheese on Croissant Bun. Those looking for a savory meat-free bite can get the crispy and light Mushroom Bun and the buttery Cheesy Spinach Tree.
Holiday Blends

Have you been sharpening your barista skills this quarantine? Try out Starbucks' holiday blends! Starbucks is bringing back the Starbucks Christmas Blend, which is beloved for its sweet and cedary spiced layers.  Meanwhile, the Starbucks Christmas Blend Espresso Roast features a deeper, darker blend and complex flavor profile with plummy sweetness and earthy spiciness. Starbucks Reserve stores will also be offering the Starbucks Reserve Christmas 2020 blend, which has a delicate butterscotch sweetness.
Ready-to-Drink Coffee

Starbucks also offers ready to drink coffee that's perfect for a lazy day at home: The Starbucks Doubleshot Milky Espresso and Dark Mocha, as well as the Starbucks Bottled Caramel and Vanilla Frappucinos.
Festive Starbucks Cards

What's Christmas without Starbucks' annual Holiday Cards? This year, you can gift your loved ones with these cute Starbucks card that will surely make them smile. The Starbucks holiday cards will be available in four designs — the Maligayang Pasko card, the Snowman Card, Holiday Tree Card, and the Holiday Animals Card — for an initial activation amount of ₱300. Meanwhile, a special Red Cup 2020 Card will also be released for an initial activation amount of ₱500.
Holiday merch

Then, of course, there's the merch. Expect sparkly, glittery merchandise to welcome the festive season. The Pearl Reusable Cups are perfect for the whole family, while the elegant pieces from the Copper Gem Collection will elevate any coffee break. The Holiday Bling Cups are — dare we say it — so fetch, but it's the 23rd Anniversary Collection that we're especially psyched for. The 23rd Anniversary Collection features a commemorative 23rd Anniversary Journal and Card Gift Set, tumblers, a mug, and a Starbucks Card inspired by the iconic siren.
This isn't everything Starbucks has got up their sleeves this year. These are just some of the holiday offerings available in-store, via drive-thru, or through GrabFood starting November 3, 2020 — mark your calendars!
Which one of these Starbucks holiday offerings will you try out first? Tell us below!