4. Your unit becomes your friends' instant hotel.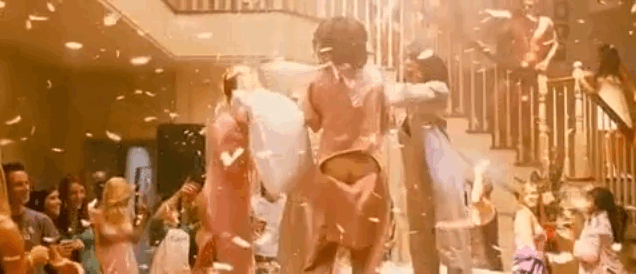 It's Friday night; you and your friends just got wasted at the bar again. And since they won't have the energy to go home for the night, they crash on your condo! Sometimes it's fun, having company in your lonely space, but most of the time annoying because it means you have to clean up your already messy room the day after.
3. Cleaning your space.
This is a given, unless you share the space with a very organized roommate. But if you're a messy person on your own, good luck on cleaning up your bodega.
2. Disconnection notices everywhere!
This is one of the reasons why adulthood sucks. Splurging your hard-earned salary can be fulfilling, but careful on spending too much or you'll cry over the pile of bill notices by the end of the week.
1. Homesickness is real.
There comes a time when you think you can't handle things anymore and you just want to go home and hug your family. So you see to it that you go home every weekend, because nothing beats the comfort of being with the people you love the most.
Which of these makes your condo life extra tough? Share them below!