4. A cave's worth of weird at the Five Dime Restaurant.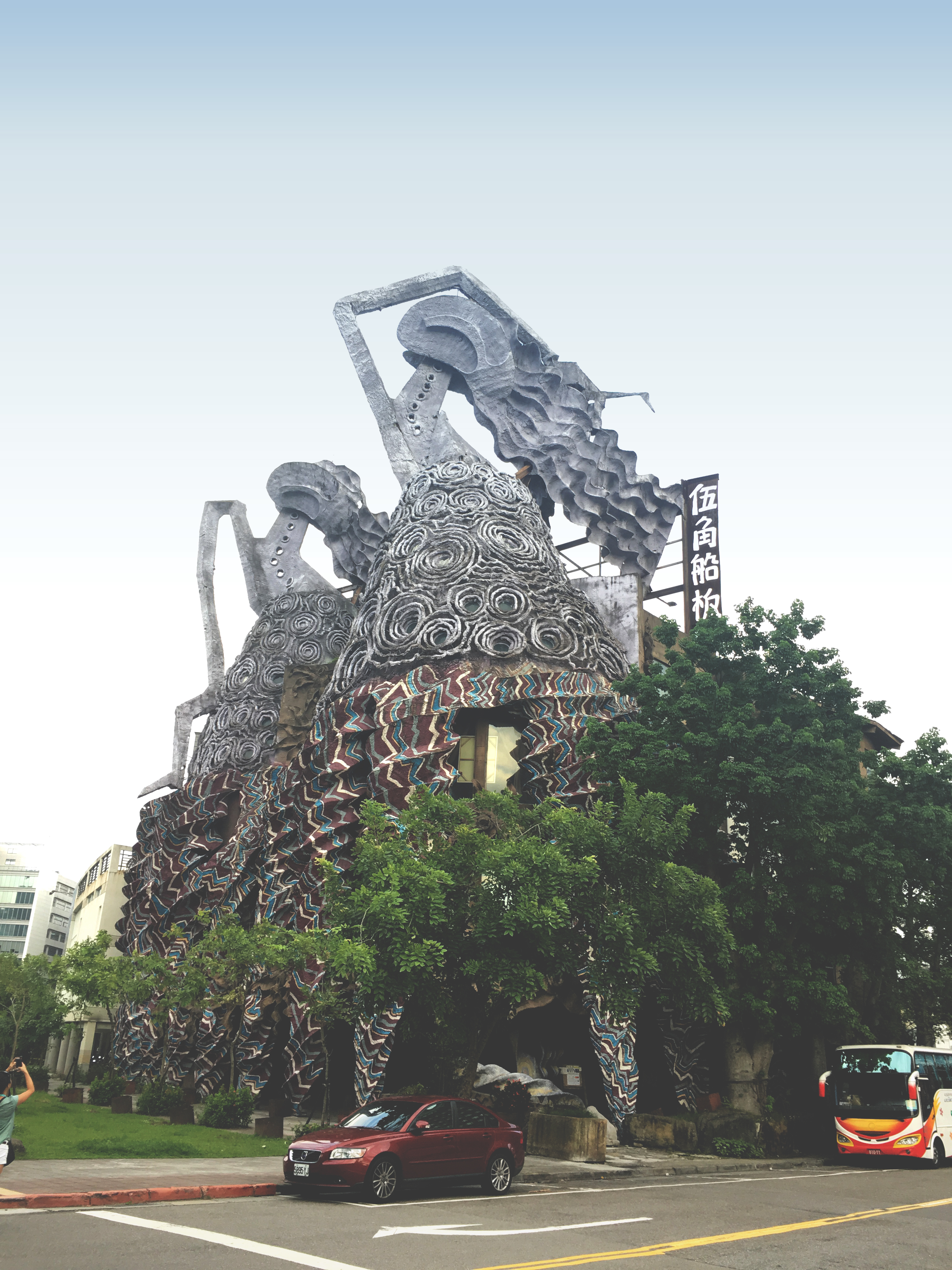 Who says Tokyo owns all the weirdness in Asia? Smack dab in the middle of the Zhongshan District is this architectural oddity of a restaurant-slash-museum. And yes, it's straight from the warped mind of sculptress Hsieh Li-Hsiang. Strolling up its four floors of otherworldly sculptures is like taking a trip through the folds of the artist's brain. Authentic Taiwanese dishes are on offer too.
3. Entertaining my eyeballs at the Eslite bookstore.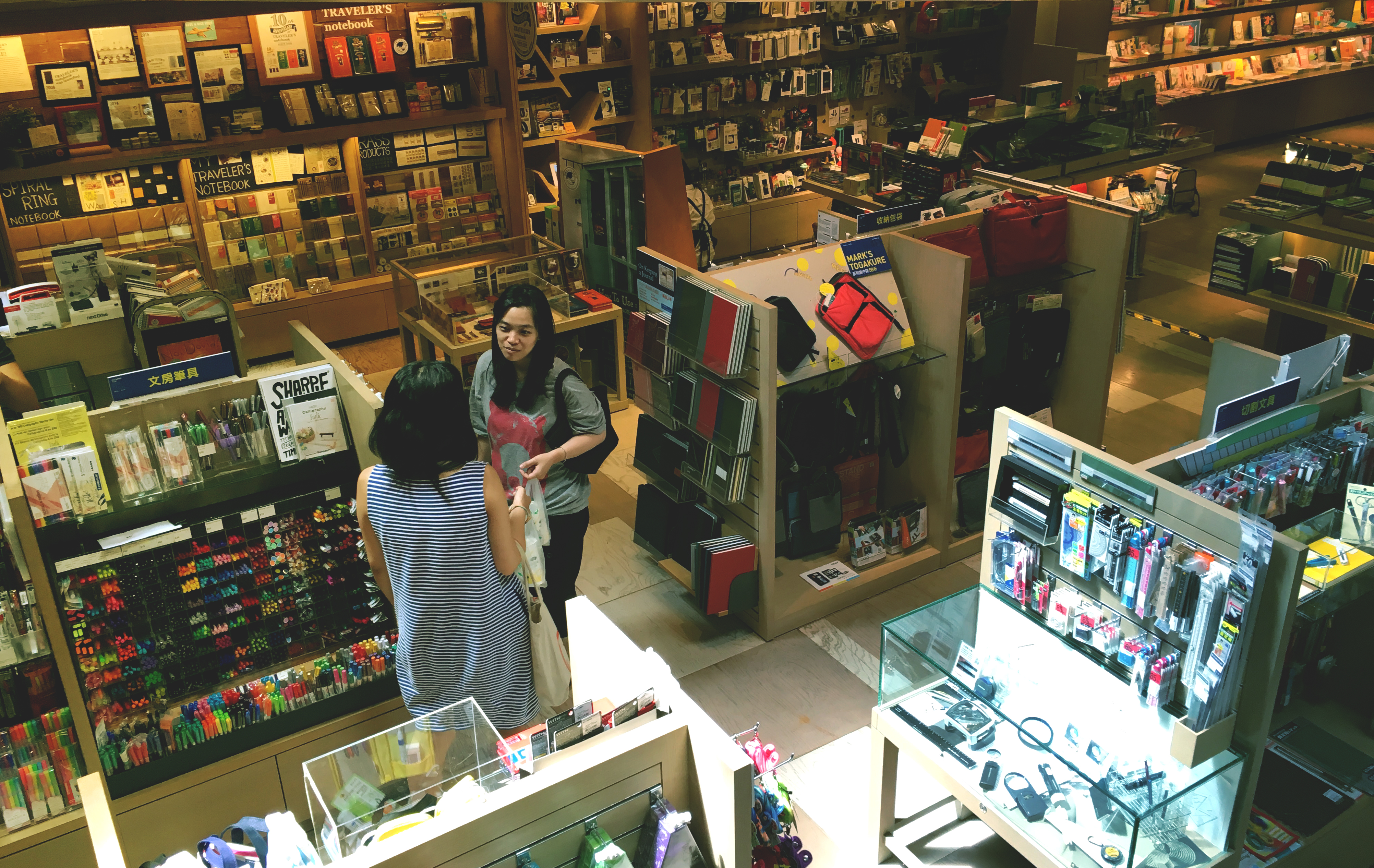 For a budget traveller like me, buying books abroad may not be wise, given that most titles would end up in Book Sale a few months later. But yes, for a book- and art supplies-addicted person like me, no trip would be complete without a mad dash to the bookstore, if only for taking in the sights of hipster stationery and smelling the coffee beans. I didn't buy a thing at Eslite, but my eyeballs surely feasted on great, although overpriced, knickknacks.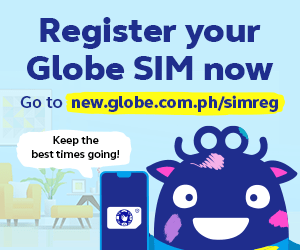 2. An hour of introverted bliss at Daan Forest Park.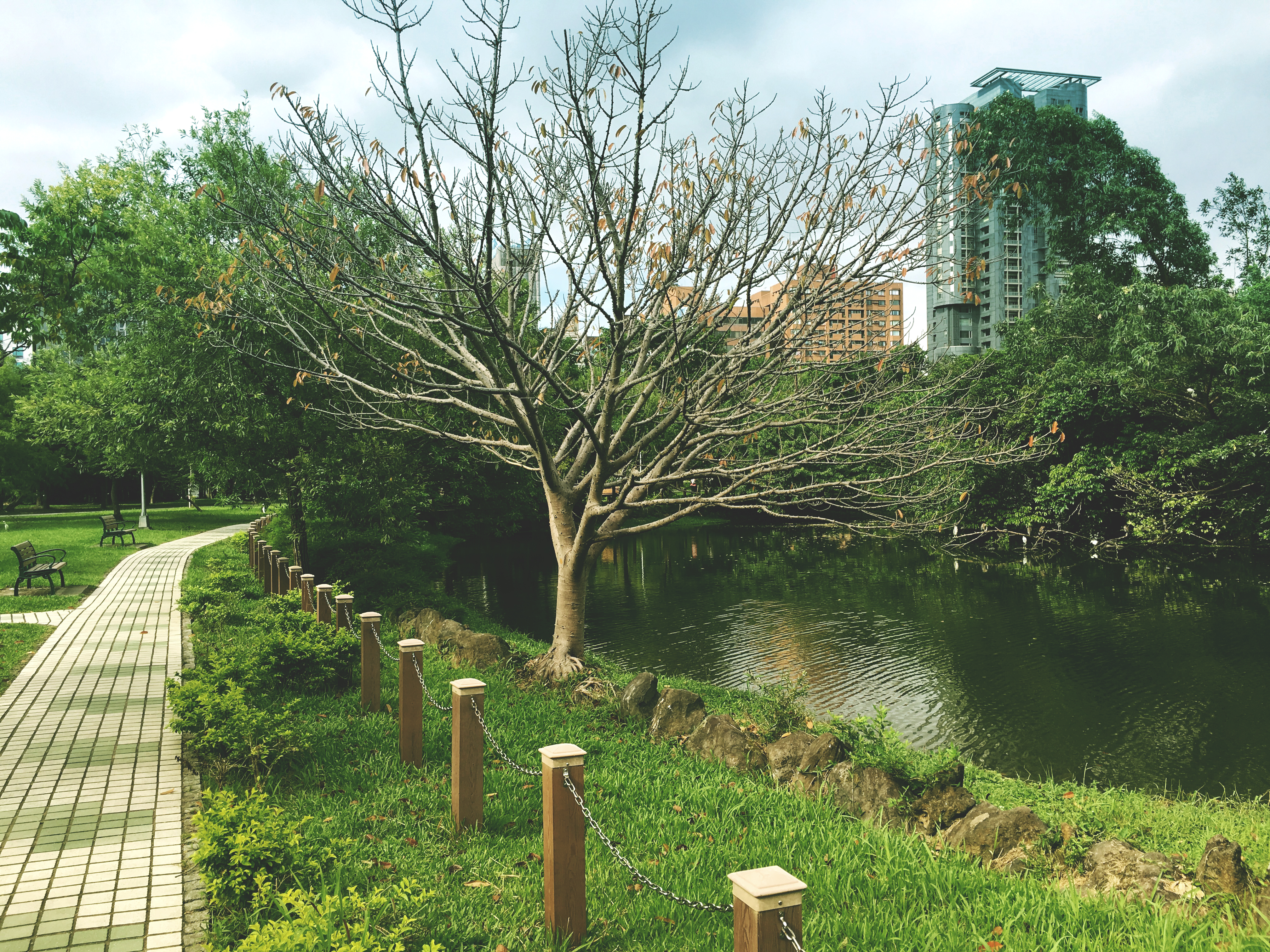 If you're like me who needs some alone time with Mother Nature after being in a plane then Daan Forest Park could truly be your beat. Right at the heart of the city is this acreage of soothing vegetation complete with nature trails and a swan lake. I couldn't help but kick off my shoes and take a nap on a bench. There's a futuristic train stop nearby too.
1. A much-needed respite at an inverted hotel.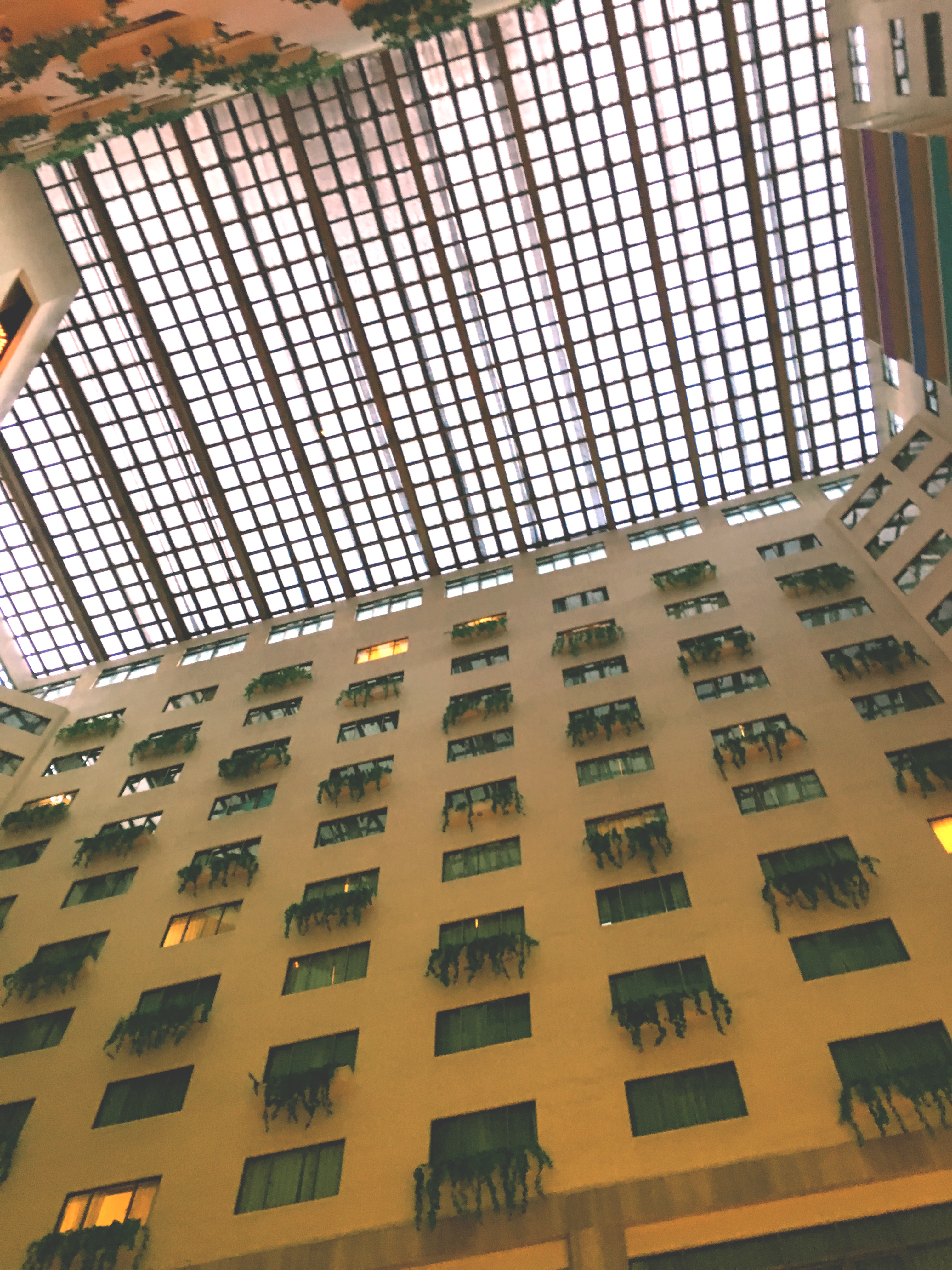 When you look out your hotel window, you'd expect to see a nice view of the city. But what if you part the curtains and you'd see a lobby with a fountain instead? Hey, I like my sleeping place to be a little weird.
If you're like me then Howard Plaza Hotel might be your jam. The swimming pool's lovely too.
---
Special thanks to Star Cruises, a subsidiary of Genting Hong Kong. A pioneer in the Asia Pacific cruise industry, you can check out Star Cruises' fleet: SuperStar Virgo, SuperStar Libra, SuperStar Gemini, SuperStar Aquarius, Star Pisces and The Taipan. To learn more, go to http://www.starcruises.com.
What other Taipei sites have you been to? Share them with us below!