Some senators don't understand that the right to privacy enables anonymity
As much as some people keep citing their right against self-discrimina self-incrimination, that very same right, especially on the internet, is of essence to the marketplace of the ideas that it has become. To remove this anonymity is to unexpectedly disempower a lot of voices for the voiceless, especially in a country with a poor record of protection for actual journalists.
Forget worrying about legal action. Would you want to air out the ills of the government if your odds of getting shot in the face were pretty high?
Cocoy Dayao is the man of the hour
With so much of the hearing devoted to wanting to find out more about him, the glaring absence of one Cocoy Dayao is practically screaming for resolution.
One should also note that with the way they released his private information such as personal address and cell phone number to the public, something has to give when it comes to the limits of one's freedom of expression, one way or another.
There is a higher standard for public officials
Or at least, there should be. It's not a standard they always meet, but it's pretty clear that at some point, public officials are beholden to their mandate, and even personal opinions can provide a conflict of interest with their line of work.
If only the guidelines for this were a lot more explicit.
Bam Aquino is such a Tito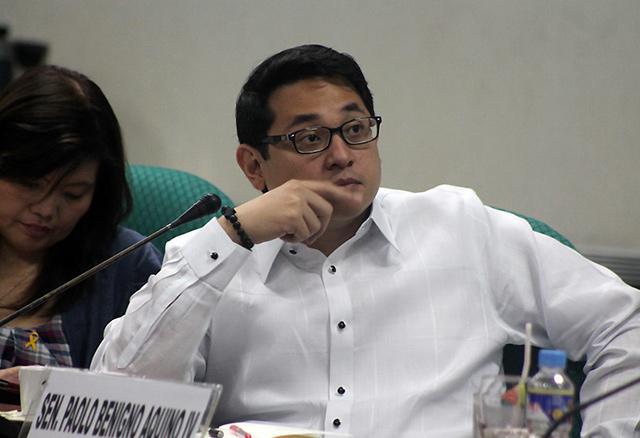 "I think that we cannot expect Mr. Nieto to re-think his position because by then, he would have to be called 'Re-Thinking Pinoy," quipped the senator, making for the tito-est moment of his tito-riffic political career so far.
What are your thoughts on the proceedings? Share them with us below!