4. Tarzan: How to Make a Legend
Taking over two entire soundstages, the production team "grew" entire jungles that had to be redressed repeatedly as the characters moved through them. All in all there were seven different versions of the jungle sets so you wouldn't feel you were constantly in the same place.
The magnificent cedar tree where John and Jane share a romantic moment was chosen because of its large horizontal branches. It was found on the grounds of Highclere Castle, made famous by the series "Downton Abbey."
Set decorator Anna Pinnock and greens supervisor Lucinda McLean travelled to Holland to obtain the large assortment of exotic flora needed to fill their rainforest. Special lights and an irrigation system were installed to maintain the plants, turning the stages into de facto greenhouses. Mixed in with the natural plants, the art department fabricated a variety of trees.
3. Waltz's Villain was Based on a Real Person
Christoph Waltz plays Leon Rom, a Belgian envoy who enters into a diabolical deal—trading Tarzan's life for a fortune in diamonds, enough to refill King Leopold's empty coffers. Rom sets his trap with an invitation for Lord Greystoke to return to the Congo, but never anticipated that Jane would be the one caught in it. She eventually becomes a valuable pawn in his deadly game.
Though it is a highly fictionalized portrait, the character of Leon Rom is partly based on a real person of the time. The real Captain Rom was a vicious individual who was known to keep severed heads of Black Africans in his flower bed. He eventually became the district commissioner of Matadi in the Congo Free State. Waltz observes, "It gives the film an anchor in history, which is something you would not expect in an adventure story of this kind. And in this case, it's rather elegantly done."
2. Margot Robbie Said Yes to Jane Because of the Romance Aspect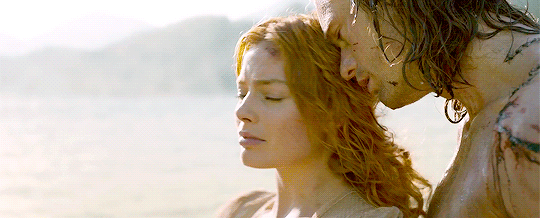 Margot Robbie, who stars as Jane, appreciated the film's more contemporary approach to the couple. "It's set in the 1800s, but it has a very modern feel to it, with universal themes that are applicable no matter what day and age it is," she says. "There is a fantastic adventure, but with a wonderful romance at its core. I liked that it's not the origin story of Tarzan and Jane meeting in the jungle. Their relationship is more complex now."
1. Tarzan is a Combo of Hardcore Training and CGI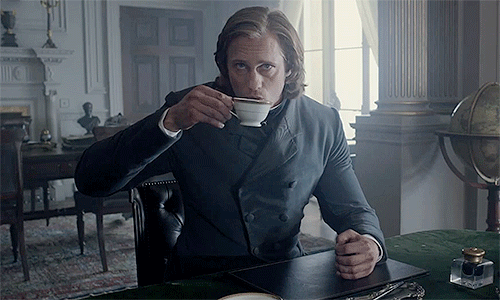 Alex Skarsgårds transformation into Tarzan was truly a demanding task: not only did he have to channel the ever-shrinking divide between John Clayton and Tarzan, but he had to get into tremendous physical shape to play the Lord of the Apes.
In preparation for his role, Skarsgård immersed himself in an intense training regimen, which physical trainer Magnus Lydgback says was tailored to his character. "We started with heavy lifting and cardio and had a mobile gym on set. But if you're playing someone like Tarzan, who needs to be more shredded and move through the jungle like a panther, you can't stick to the gym all the time. So we switched it up with swimming, running, boxing and different types of martial arts."
Yates was duly impressed with his star's commitment. "Alex never stopped. He worked out for two hours at the beginning of the day and would then go back to it at the end of the day. He did everything he could to be the perfect Tarzan."
"A big part of playing the character is finding that arc—starting as the buttoned up, proper British lord and then letting his animalistic side slowly emerge," explains Skarsgård. " At the beginning of the film when he's in London, we sprinkled in a couple of little moments that are slightly odd, and over the course of his journey, his posture and the way he moves changes."
As for the rope-swinging and gravity-defying parkour, the filmmakers came to grips with the realization that that the only way to achieve the desired distance, speed, and fluidity of motion was to employ CG.
For this a Cirque du Soleil trapeze artist served as a model for the animators, showcasing the proper form and motion. However, the face belongs to Skarsgård alone.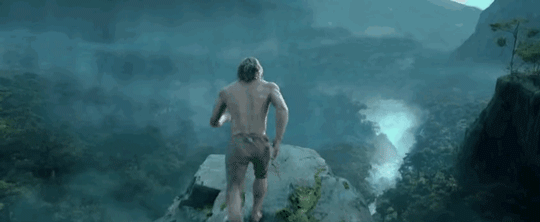 To capture both acting and movement and blend them into the other, a large circular rig of 16 RED Dragon cameras was built to film Alex's facial performance in real time. From there they were able to generate a real-time geometry of his face along with flat lit textures, which were then mapped onto that CG character.
So even though the body is CG, you're really seeing Alex's face on there.
Catch The Legend of Tarzan , now showing in Metro Manila theaters!
All photos and footage courtesy of Warner Bros. Pictures