Cy Seguerra is the man who will fight for your honor
Aiza Seguerra is generally a pretty chill dude, but when you go after his wife, boy, are you in for a world of hurt: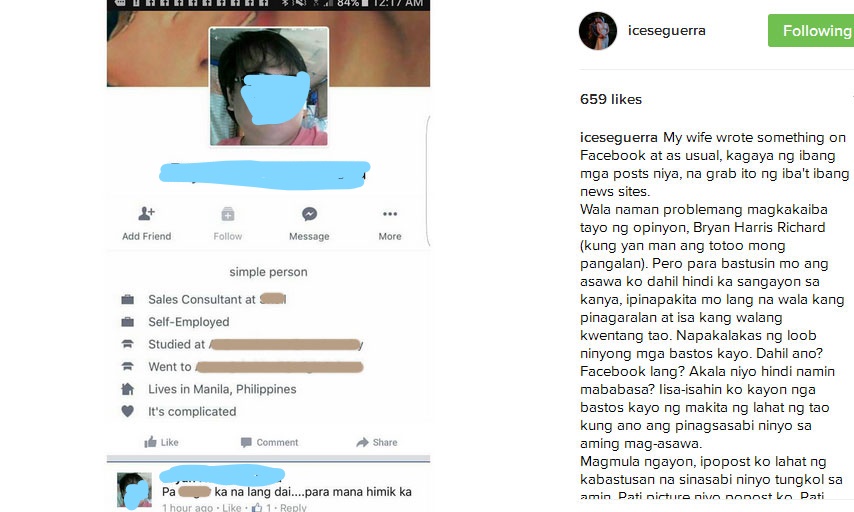 And that's just as well. You might disagree with Aiza or his wife, Liza Dino on a lot of things. But that is never an excuse to use obscenities against them, especially when unlike most other people, they know how to agree to disagree.
Sunshine Dizon wants you to say it to her face
Sunshine Dizon will not hesitate to get into a lengthy debate with a basher. There. We said it.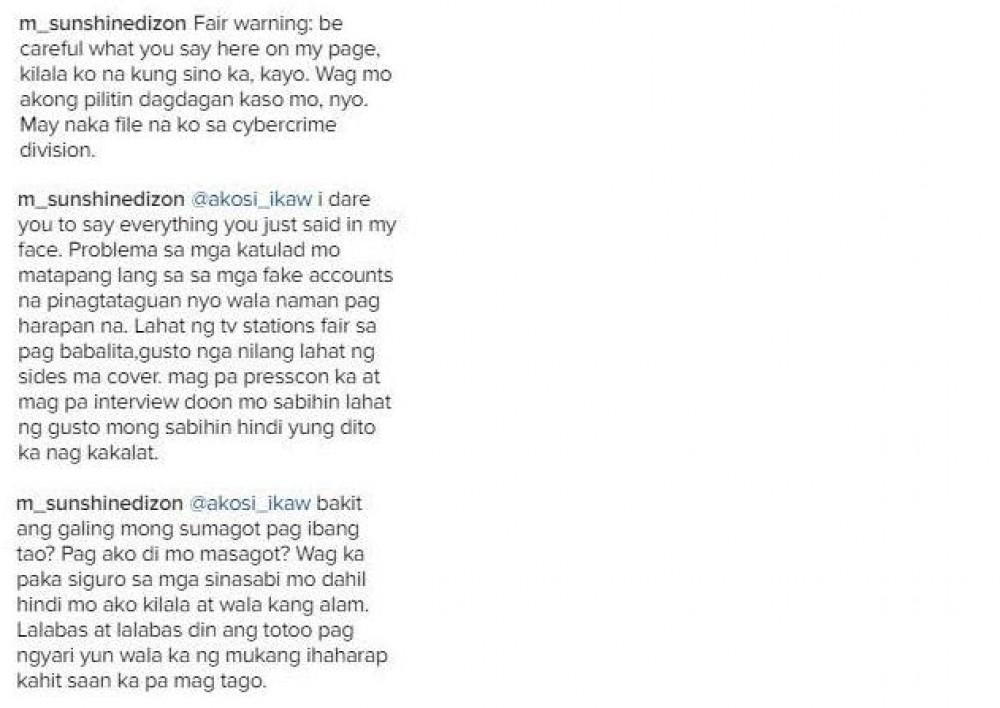 And it just keeps on going on. Who knew that the lead star of   Ika-6 Na Utos   knew how to fight and to keep fighting?!?
Jim Paredes isn't very zen when it comes to his politics – or his daughter
We're not 100% sure on this, but we have this sneaking hunch that Jim Paredes really doesn't like the current administration.
LOOK: Duterte met Macau gambling execs before Boracay casino got OK:https://t.co/goqhoRUuyo via @ABSCBNNews
Caught lying again. Of course, this will be totally ignored by DDS and fake news. They would rather deny reality than accept a truth they can't handle.

— Jim (@Jimparedes) April 11, 2018
But see, that's not what makes Mr. Paredes a "Patola" king. It's not even the part where he berated a bunch of youths during the EDSA celebration last year, where he was labeled as "arrogant and rude," which suddenly became an issue for the people he was berating.
It would have to be when he pulls a stunt like this: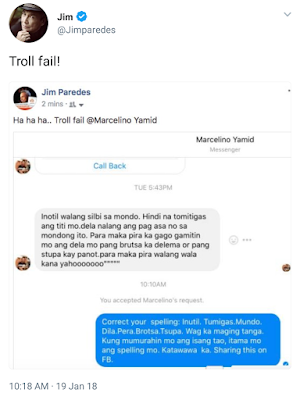 Or if you can remember it, he went on a tirade on his daughter's blog after it went viral nine years ago thanks to Brian Gorell. He used a bunch of words that would have made Teddy Boy Locsin blush, all in defense of Ala Paredes.
While we generally think of APO Hiking Society as a bunch of harmless, old, fuddy-duddies, we need to remember that not only is their band name a cruel joke at the expense of Apolinario Mabini (who can't walk), but Mr. Paredes has always been historically an activist, and his political alliances have never been a secret all these decades. Unfortunately, this means that he really, really only sees one side of the story at all times.
Kris Aquino will mess your shit up
Kris Aquino is such an undisputable Patola Queen that we can't omit her from this list. Fact is, we probably wouldn't have even considered doing this list if it weren't for Kris Aquino.
The many times Kris has decided to respond to bashers are countless, but practically all of them are legendary. Here she is responding to someone who insinuated she wasn't paying her kasambahays properly: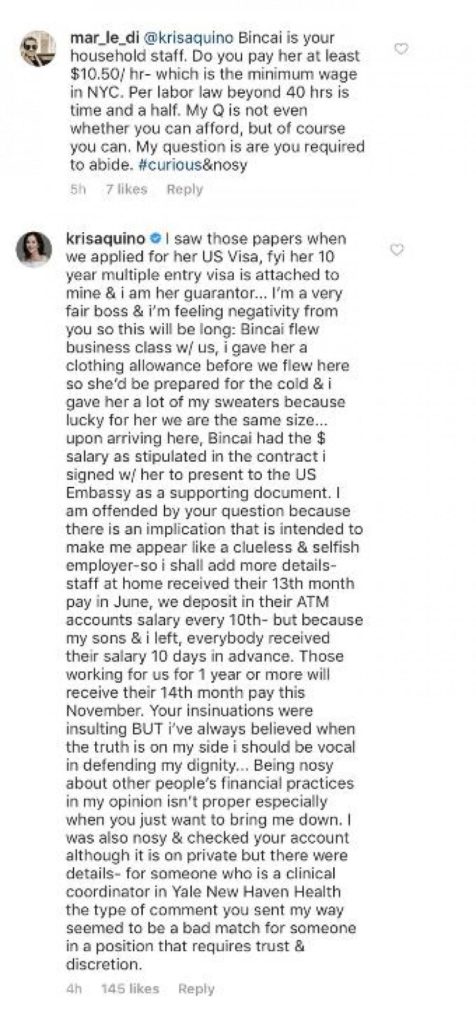 And of course, the creme de la creme, here's how she responded to people calling her son gay:
HOY BIMBY IS SLAYING WITH ALL OUR HEARTS AND SOUL! YOU BETTER WATCH OUT! pic.twitter.com/4dxTMwVPOT

— ieca (@kengkengchekwa) December 24, 2017
Of course, Krissy recently went on a tirade on social media after what she calls 'airing of dirty laundry' in public. Everyone's got their popcorns out, waiting to see what happens next.
Hopefully, minus the political colors.
Who are on your list? Share them with us below!