The Coolest Places in the Philippines to Escape the Summer Heat
Apr 26, 2019 &nbsp • &nbsp Tynne De Leon
Last April 21, Metro Manila experienced the hottest temperature this year at 36.6 degree Celsius, and it could hit 38 this month, according to PAGASA. But we all know that it feels much more than that, especially with the prevailing effect of El Nino.
Thinking of escaping the heat this summer? You might want to rethink that beach getaway and head to these destinations instead:
Don Salvador Benedicto, Negros Occidental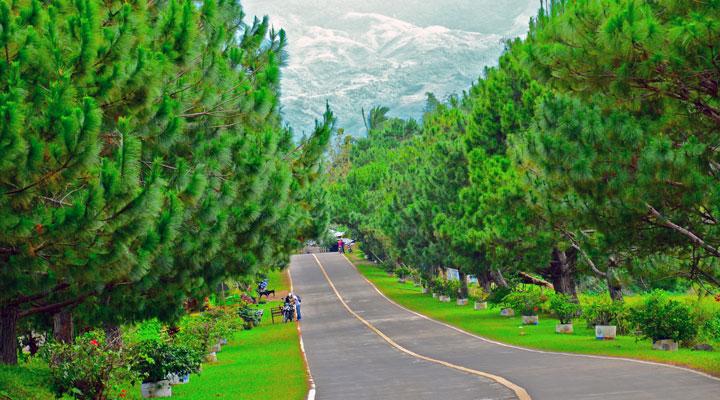 If Baguio is the summer capital of Luzon, the Visayans have Don Salvador Benedicto. A mountainous town located in Negros Occidental, it sits on a high altitude with awe-inspiring attractions like Choco Hills (similar to the ones in Bohol), Malatan-og Falls, and Mt. Kanlaon. You'll be welcomed with highways filled with scenic pine trees and the best view of nature when you come here. Also, don't forget to try their sweet pineapples!
Baguio City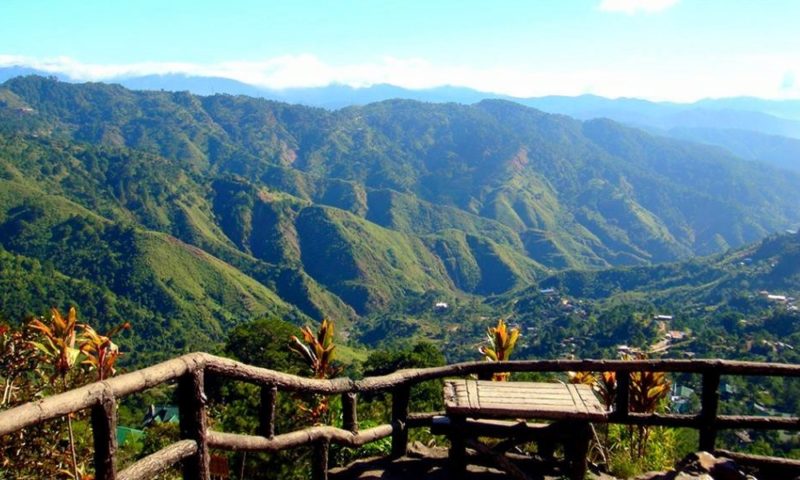 An obvious choice, Baguio is the best place to experience both the city and the province life—with the added benefit of low temperature! It is here where you can enjoy malls and establishments without airconditioners, and warm up with a hot cup of chocolate, batirol. You also have the option to go up north, as Baguio is the jump-off point to other cool places tucked in the Cordilleras.
Dalaguete, Cebu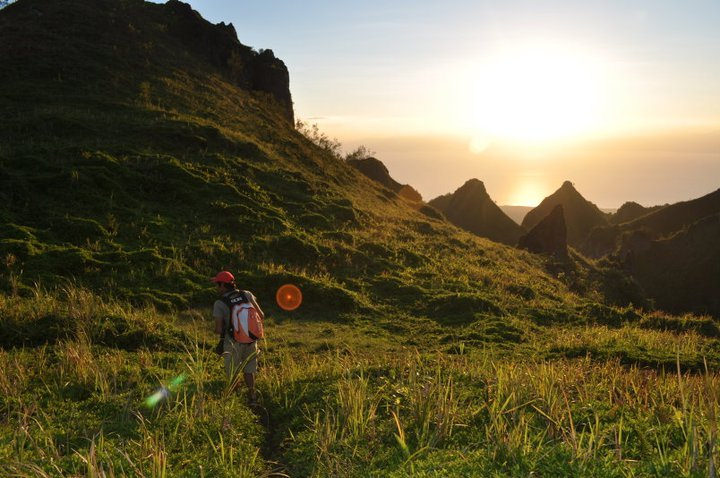 Cebu is famous for its sunny beach destinations, but if the high temperature is already stressing you out, you can cool down by heading to Dalaguete. Take a dip at the cool waters of Obong spring, which has an entrance fee of only 5 pesos (car fee costs around Php 20), or hike up the Osmena Peak, one of the highest points in Cebu.
Tagaytay City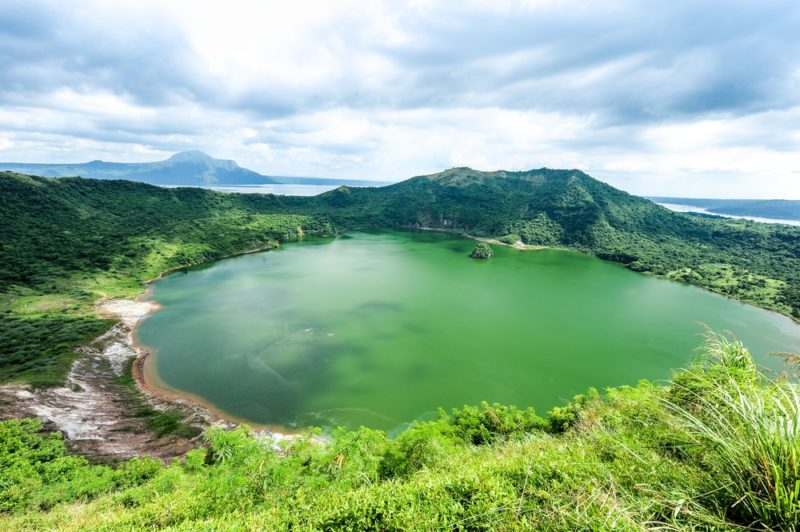 Tagaytay is definitely the easiest option for Manilenos looking for a quick chill fix near the city. Anyone who's gone to this place knows that having a bowl of bulalo is a definite must. Of course, there are also other activities to maximize the benefits of the cool weather, which includes spending a day at Sky Ranch: go horseback riding, or even sipping a cup of coffee while taking in the beautiful scenery of the Taal lake and its volcano.
Lake Sebu, South Cotabato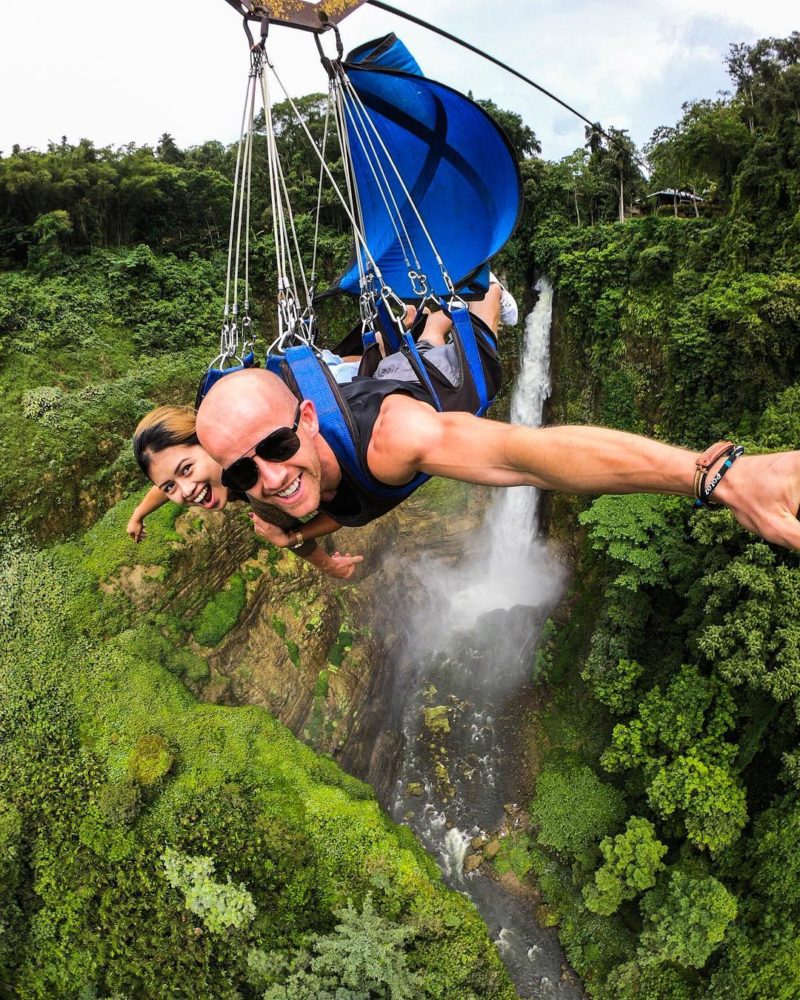 Lake Sebu is not a popular destination for nothing. Aside from its cool climate, this place in South Cotabato is home to some of the best natural attractions in Mindanao. You have to visit its renowned Seven Falls, the picturesque waterfalls which you will appreciate more when you ride their famous zipline—one of the longest in Asia.
Lantapan, Bukidnon
Staying in the cold town of Lantapan in Bukidnon will remind you of your happy childhood summers crossing makeshift bridges and running around huge farms. When you're here, make sure to visit the Mt. Kitanglad Range Natural Park where a series of waterfalls and tall trees await. Lantapan is a town surrounded by lush greenery, and it's no wonder why the air is clean and cool here.
Sagada, Mountain Province

There's something about being in Sagada that makes you feel like you're on top of the world. Sitting at an elevation of 5,000 feet above sea level, it gives you an even more majestic view of the Cordillera range—definitely a view that will leave you breathless. Its cold temperature is best experienced by watching the sea of clouds at the peak of Kiltepan, or splashing through the rushing waters from the underground rivers.
Kidapawan City, Cotabato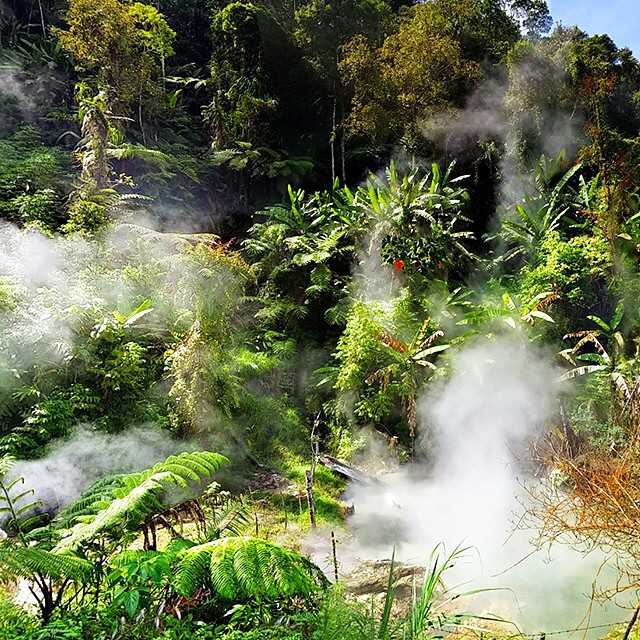 Kidapawan City has a relatively mild climate compared to its neighboring places, but it boasts of a number of green attractions that make the place even cooler. For one, it's where Mt. Apo, the highest mountain in the country, is located. But if you're not game for a hike, you can also explore other natural spots like Lake Agco, which is located at the foot of the mountain. There is also Mawig Falls, a 65 feet waterfall, another attraction to marvel at.
Where would you rather go to escape the heat? Tell us in the comments section below!