The Guys Behind the Game (of Thrones)
Feb 19, 2019 &nbsp • &nbsp Mikhail Lecaros
Over the past few weeks, we've looked at what we can expect from Game of Thrones' final go-around, ways to cope with the wait between seasons, and even recommended other fantasy worlds to explore while counting the days to April 14's season premiere. The good news is, the agonizing 20-month wait for Game of Thrones's final season is very nearly over, but the bad news is, we still haven't seen hide nor hair of a proper trailer.
A lot of the secrecy surrounding Season 8 can be attributed to the men holding the keys to the kingdom, namely showrunners D.B. Weiss and David Benioff, who've more than proven their chops in adapting Martin's prose to the small screen. So, in the absence of anything new to show from Westeros, here's 8 things you didn't know about the guys behind the game (of thrones)!
THEY THREW OUT THE ORIGINAL PILOT EPISODE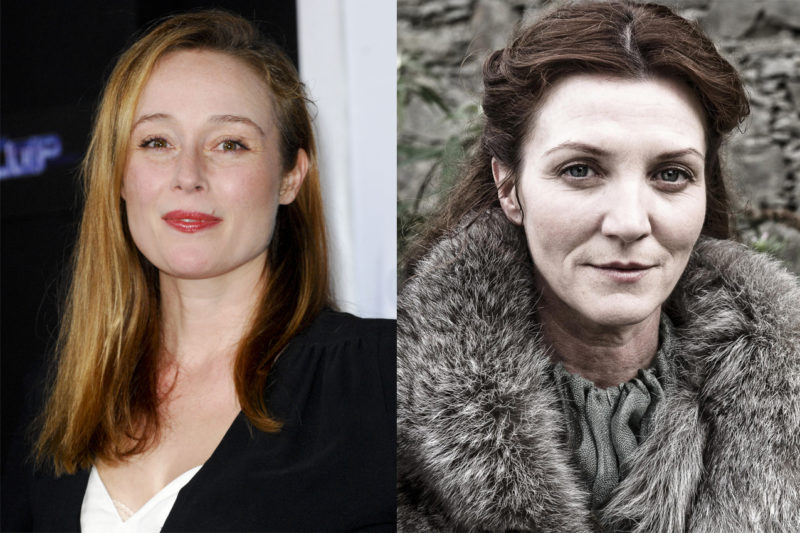 Way back in 2009, producers D.B. Weiss and David Benioff thought they had a sure thing in the bag, having spent four years laying the groundwork for their new fantasy series based on George R. R. Martin's Song of Ice and Fire novels. But upon excitedly showing a rough cut of their pilot episode to scriptwriter friend Craig Mazin (The Hangover 2), the pair were devastated when Mazin identified a multitude of problems they needed to address.
Brutally honest, Mazin pointed out the areas which could be improved, from performances to pacing, and the overall manner in which information was relayed to the audience ­– in the original cut, for instance, it wasn't even clear that Cerci and Jaime were siblings! Thankfully, Weiss and David Benioff were able to convince HBO to let them reshoot the pilot, eventually redoing 90% of the episode, an undertaking which included recasting key roles with the actors we know and love today, including the actors for Catelyn Stark (Michelle Fairley, Harry Potter) and Daenerys (Emilia Clarke, You Before Me)!
GEORGE R. R. MARTIN TOLD THEM THE ENDING YEARS AGO
Back when George R. R. Martin still played an active hand in the TV series (before recusing himself to *cough* complete the 6th and 7th novels), Weiss and Benioff consulted with him on their overall direction between seasons 2 and 3.
"That's when he told us about the Hodor backstory, and endgame stuff," revealed Benioff in an interview. "A lot of it, he wasn't sure yet, because…he discovers things by writing. For us as TV writer-producers, we have to be architects. Everything has to be planned out really far in advance….we can't say we're going to stop and figure things out for a couple years."
Fortunately, their material –changes and all– aligned with the spirit of Martin's vision, if not the actual letter. As per Weiss, "There were some details that were added later— but pretty much the actual endgame, the main climactic moments, we had in mind then…we were mainly talking to George to see how our notion of where things ended up jibed with his notion."
BENIOFF WROTE X-MEN ORIGINS: WOLVERINE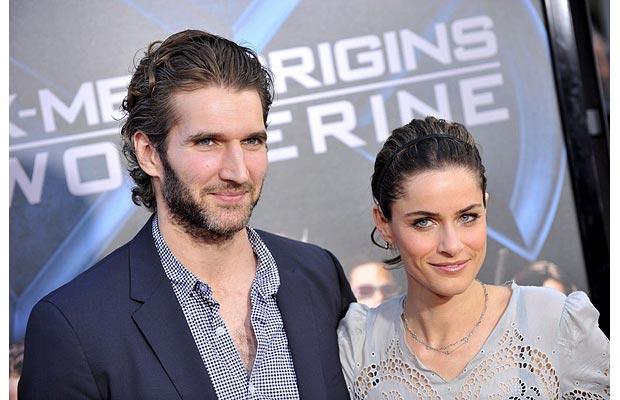 To be perfectly fair, we could have led off with the fact that Benioff is also a bestselling novelist who wrote the script for Brad Pitt blockbuster Troy, but X-Men Origins: Wolverine is by far the juicier topic. At any rate, Benioff has more than earned our trust at this point, so we can forgive his participation in the film that gave the world a Deadpool (Ryan Reynolds, The Proposal) so horrible that it would take two solo Deadpool movies to make up for it. Oh, and Benioff married Amanda Peet (The Whole Nine Yards), so good on him.
KEEPERS OF SECRETS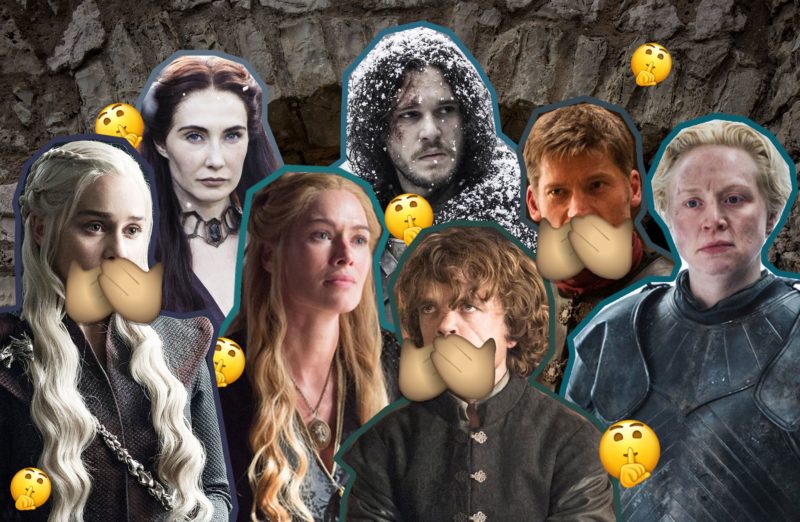 As per Sansa (Sophia Turner, X-Men: Apocalypse) herself, "The secrecy is crazy," and she isn't kidding: Over the last twenty months, stories of self-destructing scripts, scripts with blacked-out pages or alternate endings, and scripts only readable by specific cast members on specific iPads abound – all efforts to keep Season 8's secrets, well, secret. Reportedly, the producers went so far as to put up a no-fly zone over and around their shooting locations that instantly disabled any nosy drones looking to score spy shots.
With cast members saying little beyond repeated promises that Season 8 will have "the most shocking twists" (Kit Harrington cried when he read the ending!) and "biggest battles" ("It makes the Battle of the Bastards look like a theme park," says Peter Dinklage!) in the show's history, anticipation is at an all-time high.
So yes, we could really, really use a decent trailer. Speaking of which…
THEY DIDN'T WANT A SEASON 8 TRAILER…BUT NOW THEY DO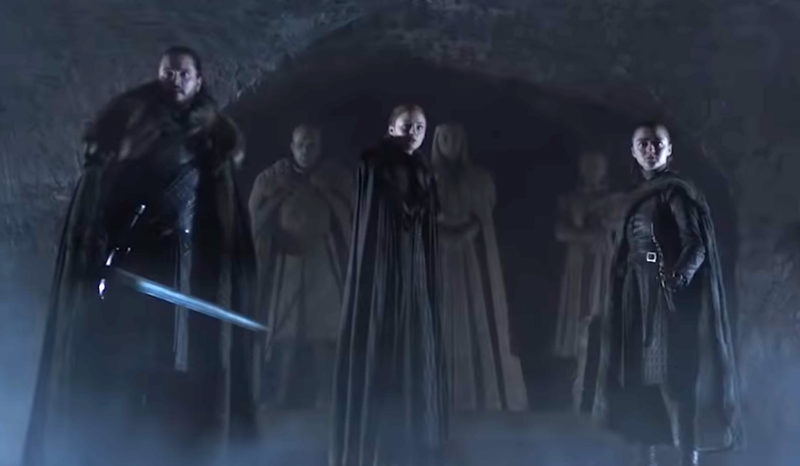 As of this writing, no official trailer has been released; aside from four seconds (of Sansa greeting Danerys at Winterfell) from an HBO promo reel, an animated map freezing over, and a short teaser with the Stark siblings visiting the family crypts, there's been a noticeable dearth of new footage.
Originally, this was done on purpose, as the duo wanted audiences to go in fresh, without having seen anything that might spoil the viewing experience. However, in a recent interview with Entertainment Weekly, Weiss was quoted as saying, "We went and saw Ready Player One with our kids and they played the Westworld trailer and it looked great. And we're like, 'Ah, we should do that.'"
With that being said, many fans expected some sort of trailer to pop up among this year's crop of highly-anticipated Super Bowl trailers. Sadly, this wasn't case, which just begs the question, "WHEN?!"
THEY CO-DIRECTED THE SERIES FINALE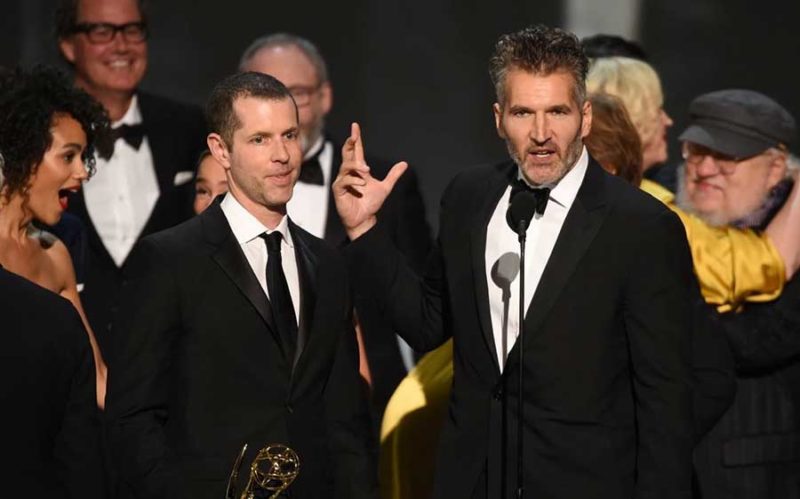 Over the course of Game of Thrones, Benioff and Weiss have not only written their share of episodes, they've even taken the time to co-direct two episodes, flipping a coin in each instance to decide who gets final credit. Thus, Benioff got solo credit for Season 3's "Walk of Punishment", while Weiss was listed as director of Season 4 opener "Two Swords".
Currently, it has been announced that the duo have co-directed the series finale, but word's still out on who won the coin toss for that one.
MASTERS OF SLAVERY AND CONTROVERSY!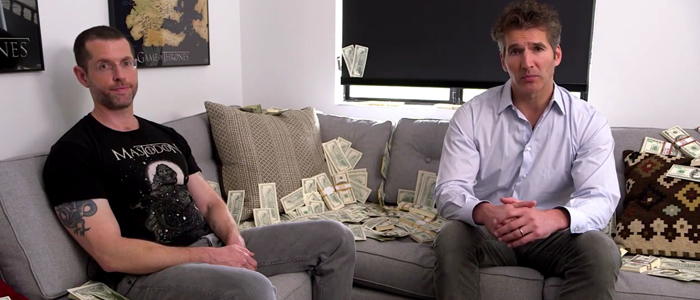 Since they won't be playing active roles in the the upcoming Game of Thrones prequel series, Weiss and Benioff were originally set to begin work on a new project that raised eyebrows the moment it was announced. Tentatively titled, "Confederate", the show would be set in a United States where the (largely Southern) Confederate states had succeeded in their Civil War bid for secession, enabling them to maintain their slave-owning practices into the present day.
As one could imagine, the alternate-history series proposal caught the ire of right- and left-wing supporters alike. Despite this, the series has the full backing of HBO, and was actually in full development until progress was forced to slow somewhat due to the following announcement…
 THEY WILL MASTERMIND A NEW STAR WARS TRILOGY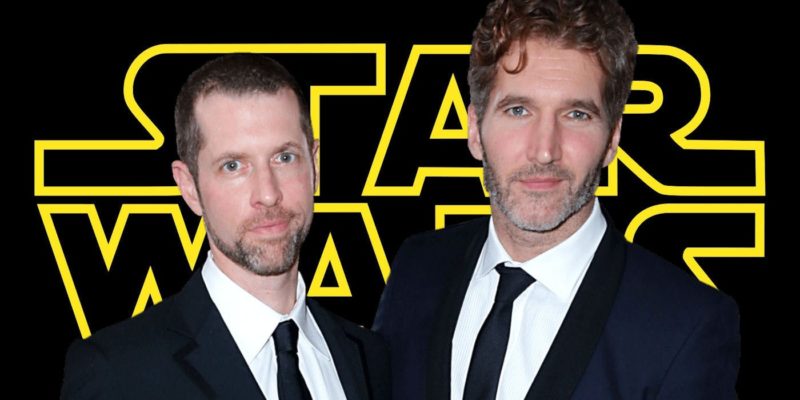 Aside from a very broad official press release, little is known about the new trilogy that Weiss and Benioff are set to create in the wake of this December's Star Wars Episode IX. Whether they will be numbered entries or separately-branded "Star Wars Stories" a la Rogue One and Solo, all we've got at this point is that Weiss and Benioff's work will, "be set outside the main Skywalker saga."
With their track record for creating compelling, relatable characters against fantastical backdrops, it would seem that fans of a galaxy far, far, away will have much to look forward to.
What are you looking forward to the most on GOT's season finale? Tell us below!