4. It's a Fuqua reunion.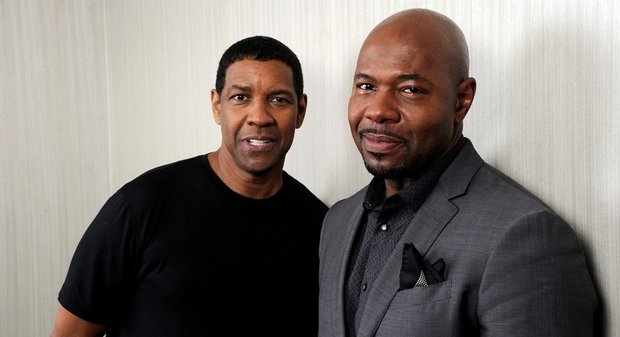 This marks the third collaboration between Washington and director Antoine Fuqua after Training Day (for which Denzel an Oscar for Best Actor) and classic action TV remake The Equalizer. Other Fuqua veterans include Ethan Hawke, also of Training Day, and Bennet, who was in The Equalizer.
3. It's more diverse.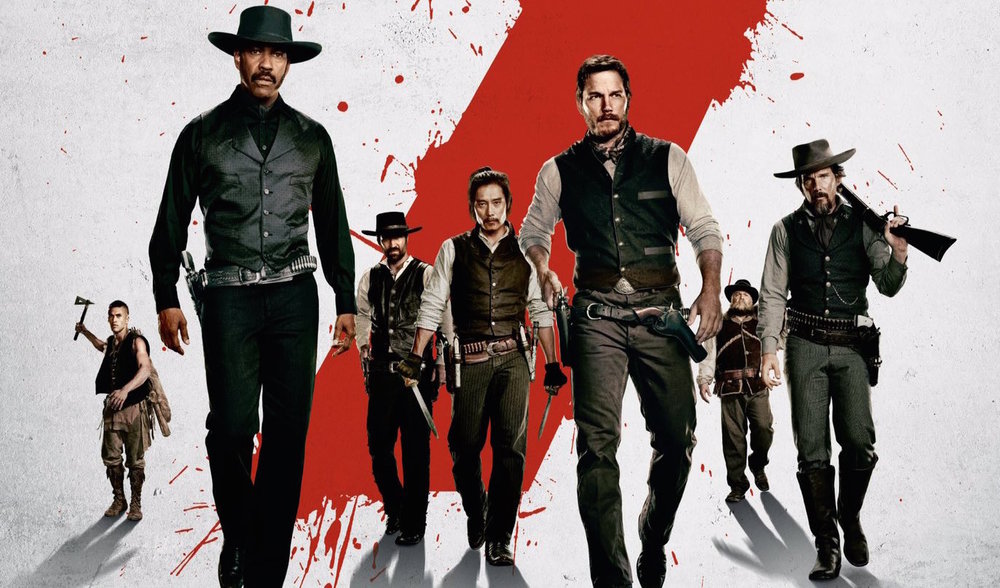 Where the original film featured some of the most famous leading men in Hollywood history teaming up to kick ass and take names, the 2016 lineup looks more like a Wild West Benetton ad in a clear attempt at diversity, including a black guy (Washington), two white guys (Chris Pratt and Hawke), a Mexican (Manuel Garcia-Rulfo, of TV's From Dusk till Dawn), a Korean (Lee Byung-hun, of GI Joe), a Native American (Martin Sensmeier), and an unhinged strong man (Jurassic World baddie Vincent D'Onofrio).
2. Everyone's having fun.
While a bit inconsistent in tone, the overriding sense in The Magnificent Seven is one of fun, as everybody onscreen looks to be having the time of their lives acting in roles they've probably been playing in their heads since they were children. While this works in Sarsgaard's scenery-chewing favor, the same can't be said of most of the rest of the cast, who are just playing variations of their known screen personas. Take Denzel, who's riffing on his signature stoic hero with a twinkle in his eye, or D'Onofrio (last seen as an unhinged strong guy on Netflix's Daredevil) pretty much sticking to what he knows. This isn't to say that these actors aren't good at what they do here, mind you – it just would have been nice to see Chris Pratt be someone other than Star-Lord on horseback.
1. It has gratuitous levels of bloodshed.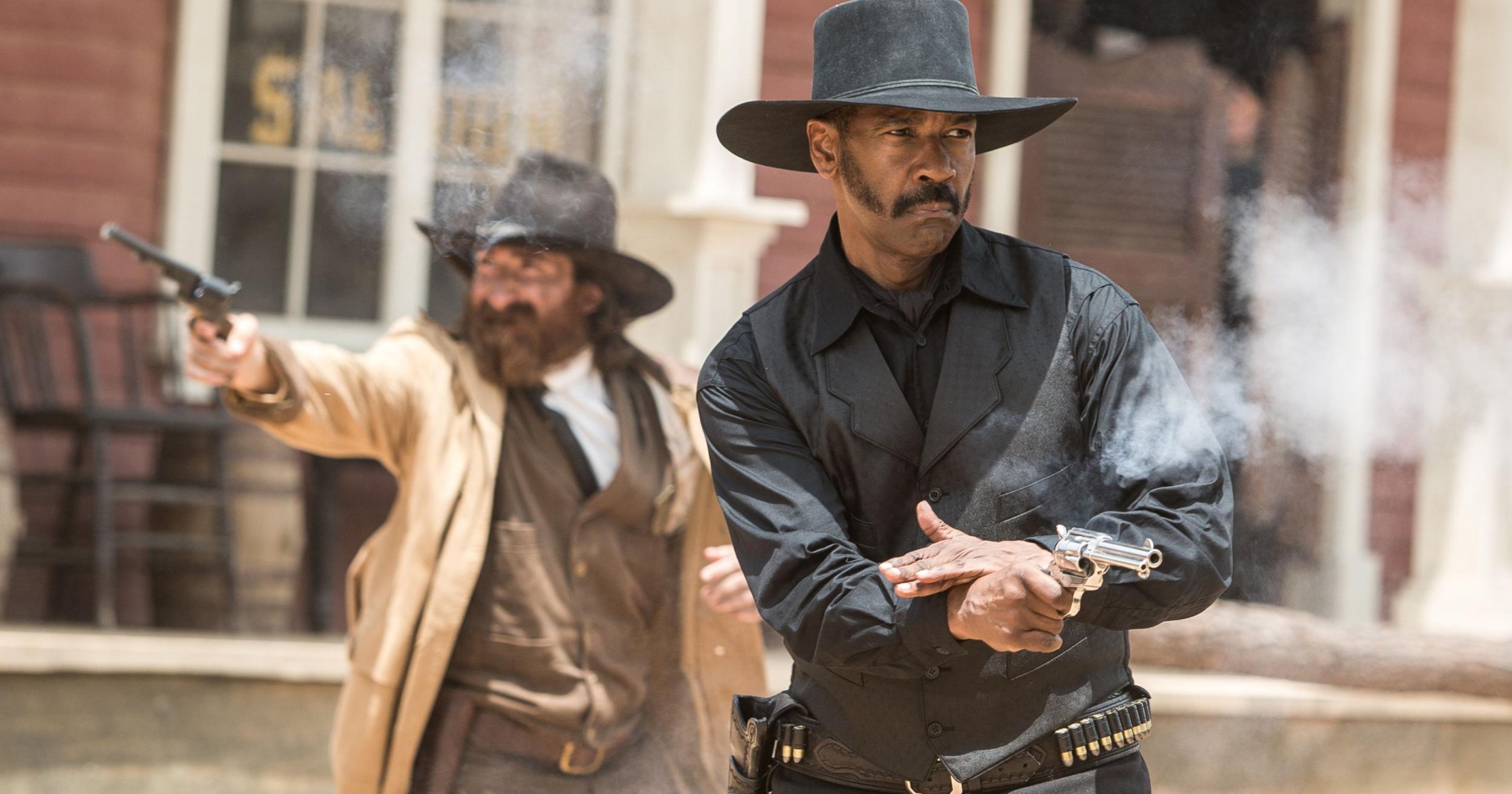 Remember when I said that the tone was inconsistent? Nowhere is this more apparent when than when the hitherto adventure flick's blood-soaked, bullet-riddled final act kicks in. At first, I had to wonder just which classic western remake I walked into, because this looked more like something from Sam Peckinpah's The Wild Bunch than anything out of The Magnificent Seven. Regardless of which western he's riffing on, though, one gets the undeniable sense that this is the portion Fuqua really wanted to make, trading in the fun, games, and exposition for a smorgasbord of shootings, stabbings, and explosions that you won't be able to take your eyes off of.
When all is said and done, Anton Fuqua's The Magnificent Seven won't go down as a classic, but the largely likeable cast and fiery finale make this uncomplicated throwback to the westerns of yesteryear work far better than it has any right to.
I wonder if they'll remake any of the sequels?
"The Magnificent Seven" is now showing in cinemas.
What other Western movies got you reaching for the sky? Tell us below!