The Marvel Money Shot: 8 Moments that Make the MCU
Apr 23, 2019 &nbsp • &nbsp Matthew Arcilla
Over a year ago, I wrote this paragraph for 8List: "There was an idea, super producer Avi Arad knows this, called the Marvel Cinematic Universe. The idea was to bring together a group of remarkable films, see if they could become something more. See if they could franchise together when we needed them to sell the movie tickets one movie never could."
This week, Avengers: Endgame will bring this decade-long experiment in dense sprawling cinematic mythology to a head. To celebrate this occasion, I've revisited all 21 movies in this mega-franchise to find 8 moments that say something significant about the MCU. Not necessarily the best or memorable, but the ones that capture its essence as an ongoing blockbuster phenomenon.
Iron Man (2008): This Is Your Ninth Symphony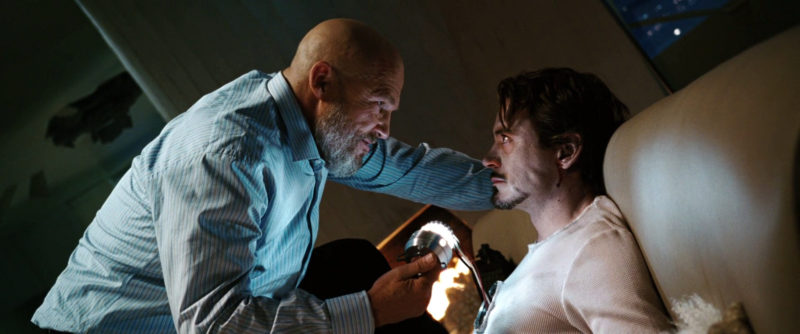 Image source: Marvel Entertainment
The balance between ruthless corporatism and altruistic repentance changes in this scene as Obadiah Stane takes Tony's greatest creation from him. The pivot gets a clear visual representation in the form of a Dutch angle, in which the world is brought askew helps illustrate this momentary triumph of evil over good.
The Incredible Hulk (2008): We're Putting Together A Team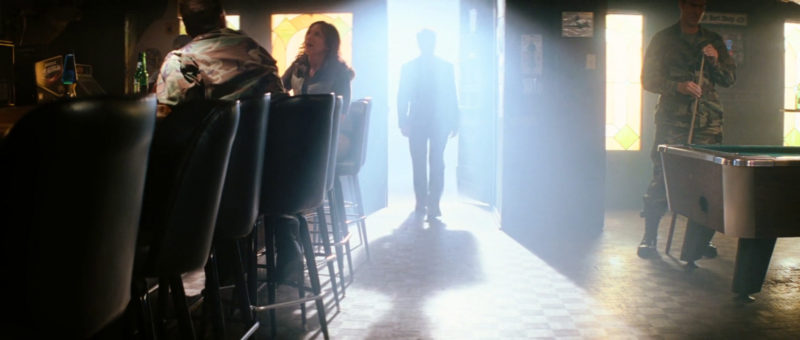 Image source: Marvel Entertainment
The red-headed stepchild of the MCU isn't so much a failure as it is forgettable, but it gave us this special moment. RDJ appears as Tony Stark, in an odd turn as recruiter for the "Avenger initiative." Nick Fury's post-Iron Man credits made the offer, but it's this pre-credit scene that seals the deal. That it was a pre-Disney collaboration between Paramount and Universal made it all the more amazing.
The Avengers (2012): I'm Always Angry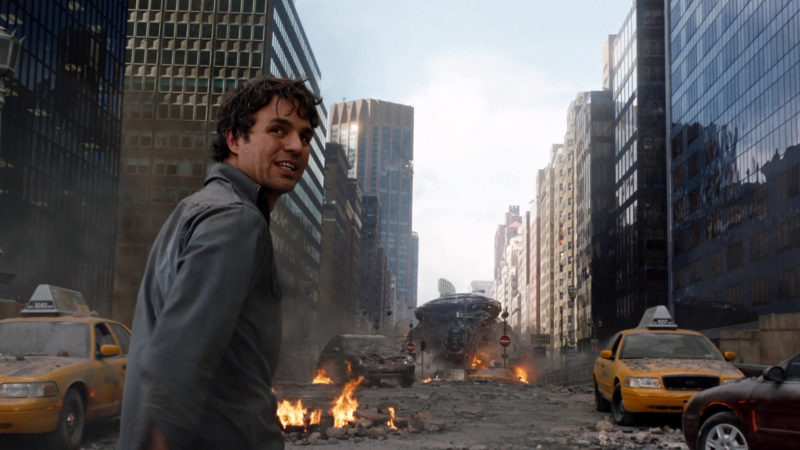 Image source: Marvel Entertainment
This is the moment when the Marvel Cinematic Universe became everything it said it was. While seeing the tinkerer, titan, soldier and spies assemble as one closes the deal, Mark Ruffalo's perfect line delivery sells a personal character moment, while Whedon frames it expertly. Banner remains in focus while the incoming CGI is in the background, making the statement that it's characters that matter.
Captain America: The Winter Soldier (2014): Honor, Bravery, Sacrifice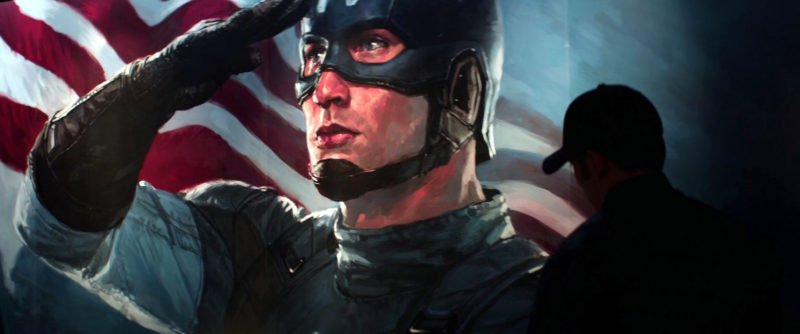 Image source: Marvel Entertainment
A good chunk of Captain America's character arc in these movies is about his internal conflict between loyalty to law and order and his commitment to justice and liberty. But one throughline that doesn't get nearly as much exploration is the eternal conflict between image and identity. This shot captures that perfectly, juxtaposing his fugitive state against the living legend seen in the Smithsonian.
Avengers: Age of Ultron (2015): Roaring Into Battle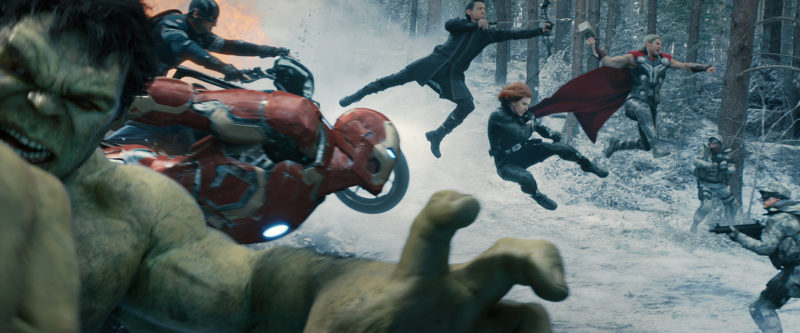 Image source: Marvel Entertainment
The splash page is the kind of spectacle that comic books are known for but movies never managed to capture their essence until director Joss Whedon – himself a writer of comic books – did them for the MCU. Here he flexes it for maximum effect in a shot that not only highlights their power and intensity, but demonstrates their ability to engage the enemy as a single unit.
Captain America: Civil War (2016): Hey Everybody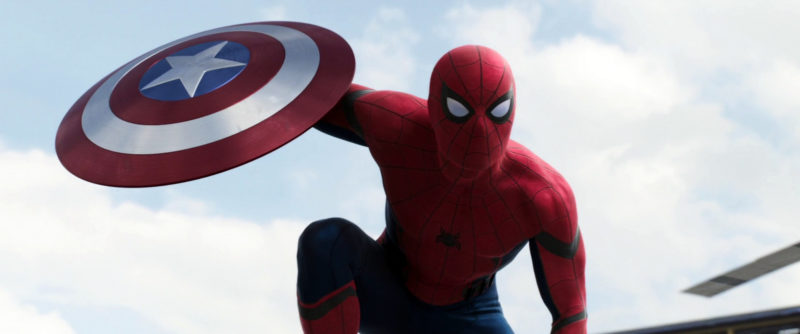 Image source: Marvel Entertainment
Instantly iconic from the moment it was first revealed to the world via trailer, this shot does more than just air drop Spider-Man's appeal directly into the MCU. It serves as a testament to the power of the franchise and its ability to wheel and deal with other film companies like Sony, which previously held exclusive film rights to the world famous wall crawler.
Thor: Ragnarok (2017): All Lost And Unloved Things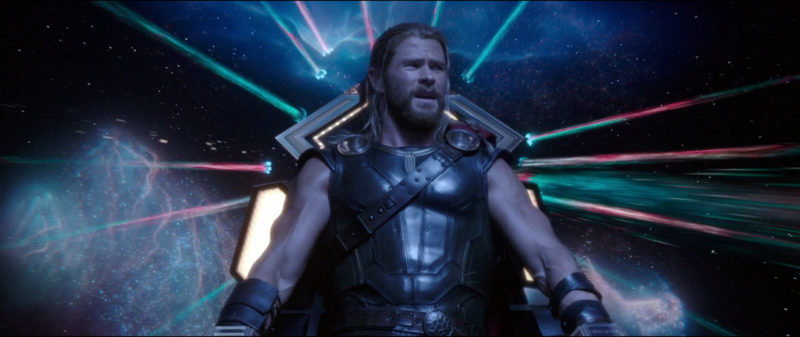 Image source: Marvel Entertainment
While Doctor Strange and Guardians of the Galaxy introduced us to new realms and planets, it's Thor: Ragnarok that directly uplifts Odinson – and by extension the world of the Avengers – to a whole new cosmic level. In this trippy sequence, Thor is assured he is valuable and loved. "Fear not, you are found," may well be the MCU mantra as it gears up to pick up its most obscure toys in the next phase.
Avengers: Infinity War (2018): Decimation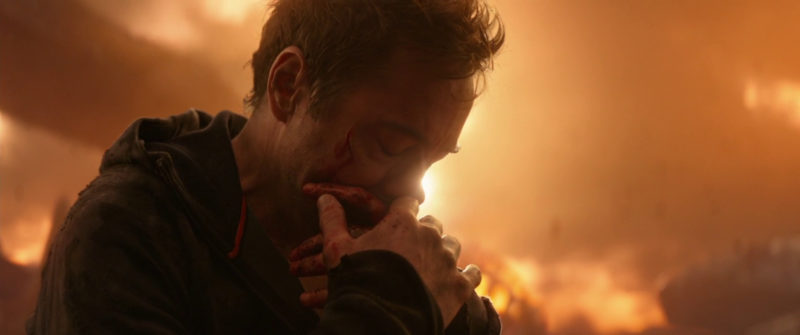 Image source: Marvel Entertainment
No amount of ubiquity in trailers, on movie blogs deadens the impact of this shot once you appreciate it in its full context. The galaxy has been decimated by Thanos with a snap of his fingers. Rather than visualize the snap's far-reaching consequences, Infinity War elects to focus on the immediacy of that moment. We feel it through Tony Stark, for as always its the characters not the spectacle that matters.
What were your favorite moments? Share them with us below!