Summer is best celebrated with friends, family, a trip to the beach or a staycation in the city, and of course, ice-cold tasty treats to help you cool down. It's a good thing our favorite coffee shop Starbucks will be launching their new summer flavors and offers, just in time to counter the sweltering heat of Philippine summer!
Starbucks will not only be releasing new blended drinks, desserts, coffee, and pastries this month, they've also launched the Starbucks PH app for every customer's convenience. Read on to #GetTheFeels of the latest flavors summer has in store for you!
Midnight Mocha Frappuccino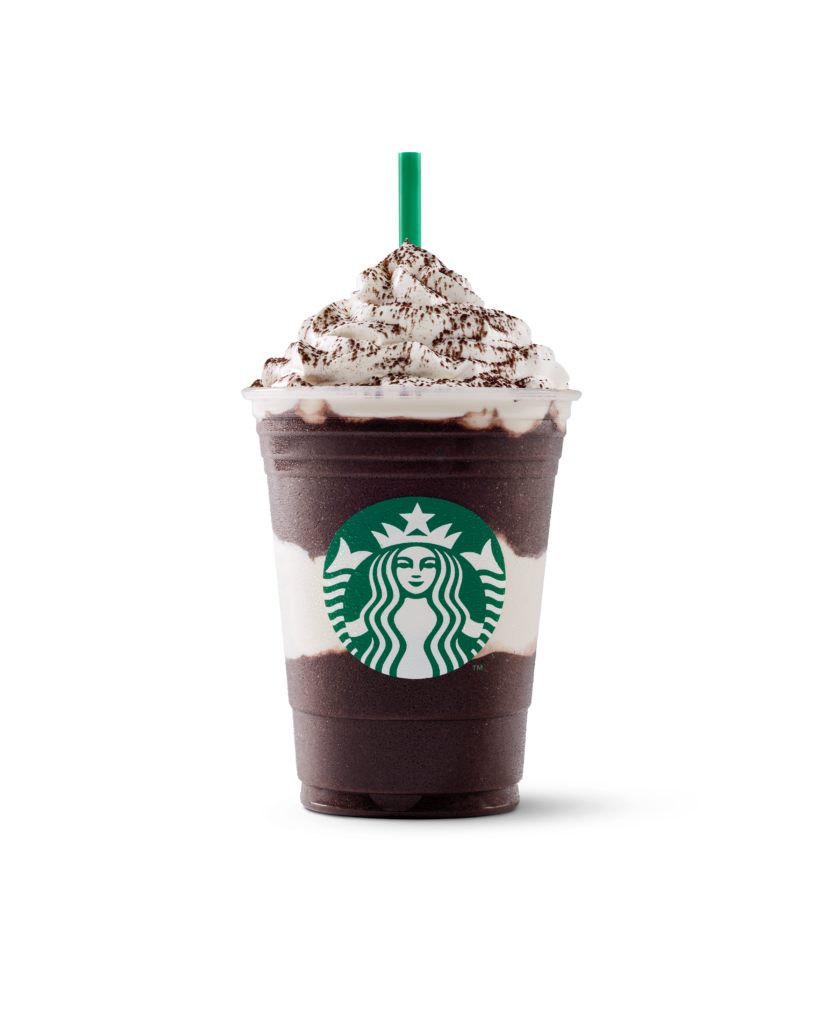 Php 165 | Php 180 | Php 195
Midnight Mocha Frappuccino is a monochrome blended beverage that might just be your next favorite Starbucks drink. It fuses black cocoa powder, Starbucks coffee and Java chip with a filling of whipped cream. Midnight Mocha finishes with a lovely swirl of whipped cream and a dusting of cocoa powder. This drink might be familiar if you're a Java chip lover, but it's definitely a step up from Java chip!
Tea-ramisu Frappuccino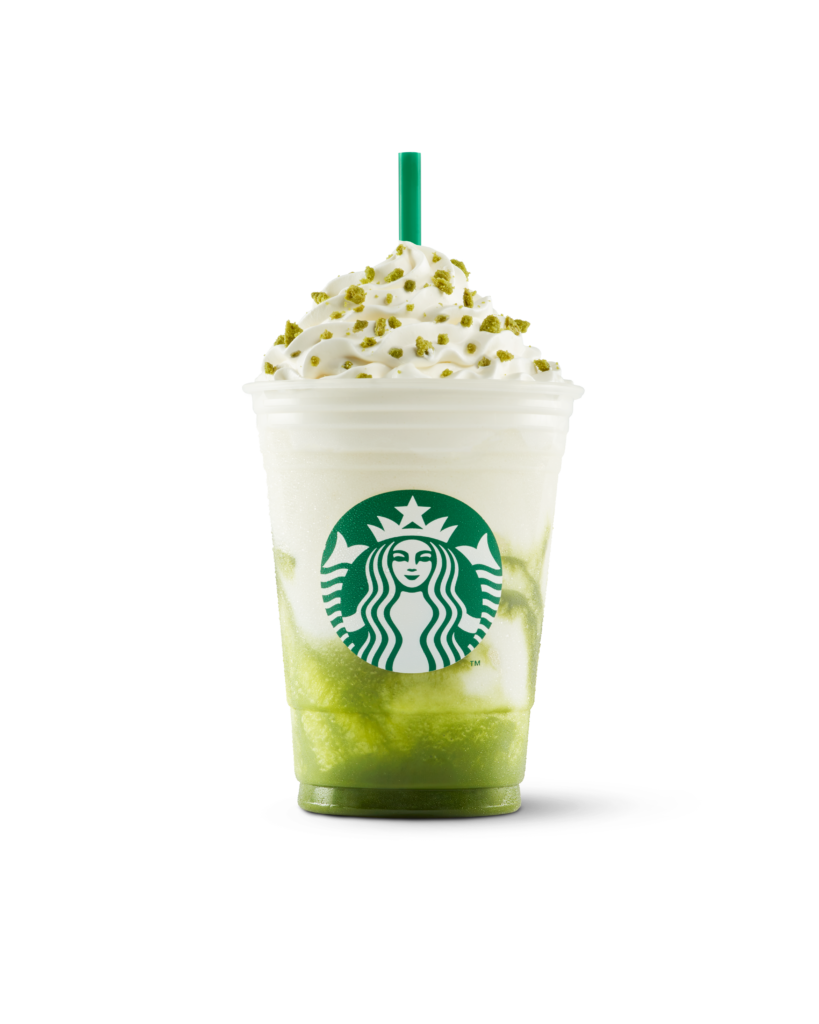 Php 165 | Php 180 | Php 195
The name itself gives you a clue on the different tastes this Frappuccino has to offer. Tea-ramisu successfully brings together the creamy taste of cheesecake milk and thick Japanese matcha for a spin on the famous Tiramisu. Green tea is then blended with shipped mascarpone cheese for the tasty fusion of tea and tiramisu. Topped with whipped cream and a sprinkle of green tea cookie crumble, this green and white marbled drink is always Instagram ready for you!
Chocolate Babka (Non-Kosher)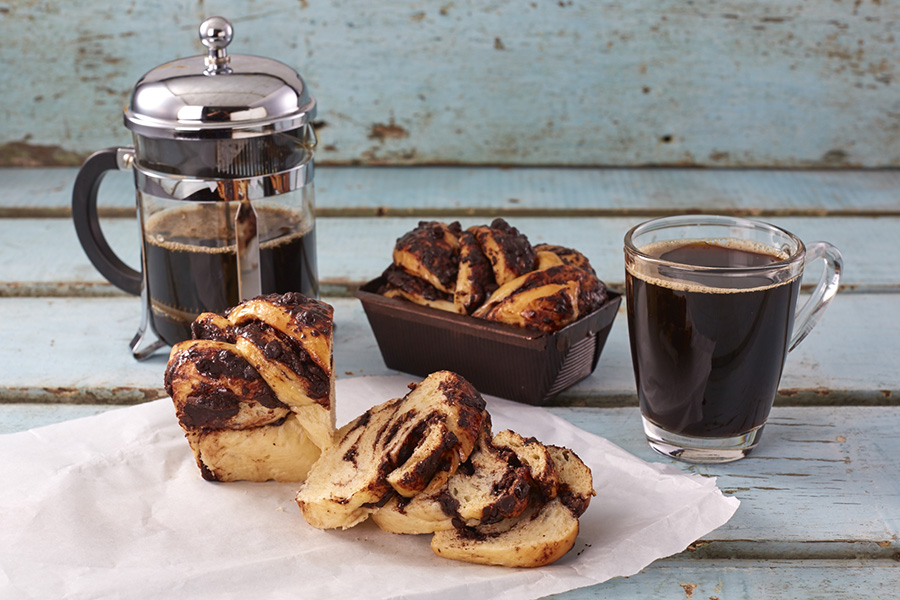 Php 105
Starbuck's newest summer baked goods are also here. For the lover of all things chocolate, indulge in Chocolate Babka (Non-Kosher), buttery sweet bread filled with Belgian chocolate. Made with high-quality but simple ingredients, this particular pastry might make you crave for another one!
Pistachio Dome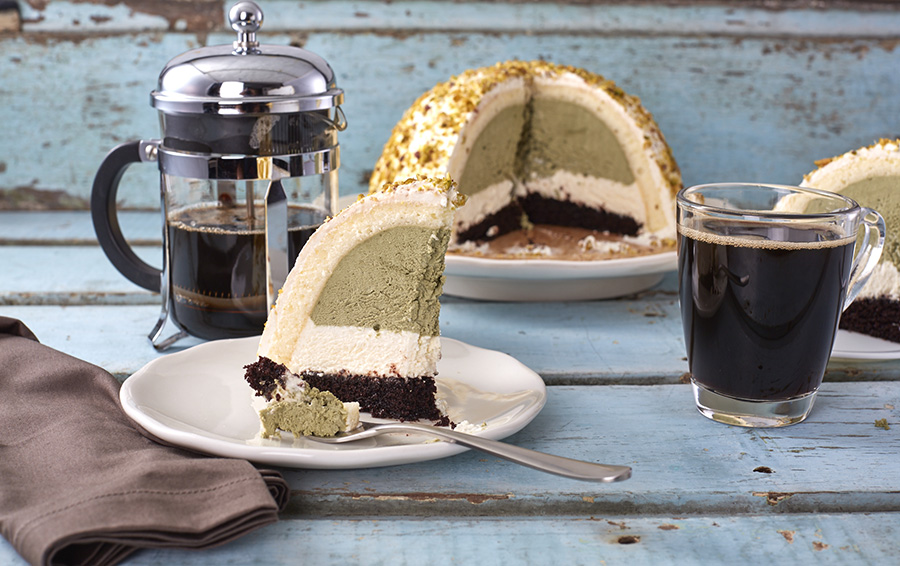 Php 175 – slice | Php 1,575 – whole
This decadent dessert is made with creamy pistachio and white chocolate mousse with layers of vanilla and chocolate cake, finished with whipped cream and chopped pistachio nuts. The Pistachio Dome is perfect for people who don't want their desserts to be too sweet, the pistachio provides a great balance for the sweetness of the cakes.