Celebrate the country's 121st Independence Day with friends and family through music, appreciation of the arts, historical photowalks, and immersing yourself in nature. Make the most out of the mid-week holiday!
We are Intramuros

Puerta Real Gardens, Intramuros
4PM to 12AM
Celebrating the 40th founding anniversary of the Intramuros Administration and Manila Bulletin, We Are Intramuros is a whole day music festival with FREE ENTRANCE. The current lineup includes Wasted Wendy, The Chingks, SAVING THE DYING HOPE, False Contender, Nobrvnd, and Shutter LIFE. Follow the official Facebook page of ILUSTRADOS for updates.
Independence Day Intramuros Walking Tour
Start your day bright and early learning about one of the most historic spots in Metro Manila. Don't Skip Manila hosts this year's Independence Day Intramuros walking tour on June 12 from 9AM to 12PM. Details are yet to be given but you can follow this page for updates.
Intramuros Photowalk
After a tour of Intramuros, get together with your friends in the afternoon when it's not so warm, and join this photo walk in Intramuros. We Want Film, an association of film photographers, will host the photo walk in Intramuros starting at 3PM. If you're too much of an introvert to join, you can DIY a trip like this on your own too!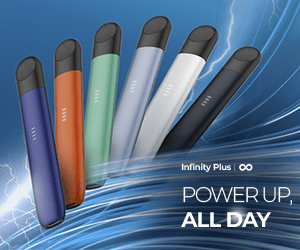 Celebrate June 12 with some music


Camp for a Cause: Saving Daraitan
Eco Exploration hikers organized a post-World Environment Day and Independence Day Nature Appreciation Celebration. Go outdoors this holiday and breathe in that fresh air sans pollution! Hike Mt. Daraitan in Tanay, Rizal and spend a night immersed in nature. The activity will be a two-day camp from June 12 to 13 with meals, roundtrip transfers, and more included in the fare. Message Exo Explorations on Facebook to reserve a slot!
Catch French Films at the 24th French Film Festival
The 24th edition of the French Film Festival is once again on Philippine shores. Film screenings will start from June 12 and end on June 18 at Greenbelt 3 and Bonifacio High Street cinemas. The film festival will showcase contemporary French films released between 2014 and 2018. Click here for the schedule.
After Metro Manila, the 24th French Film Festival will make its way to Cebu City (Ayala Center Cebu, June 20 to 22, 2019), Davao City Abreeza Mall Davao, June 28 to 30, 2019, and for the first time ever, in Bacolod City (Ayala Capitol Central Mall, July 10 to 12, 2019).
Art in Island Independence Day promo
Art in Island is a 3D interactive art museum that's one of the biggest of its kind here in the Philippines and in the world! This independence day, Art in Island offers up to 50% discount for those who come on June 12 wearing PLAIN yellow, blue, or red shirts. Guests can also get more special discounts from the raffle game event located in the museum entrance. If you haven't been to Art in Island, this is probably the best time to go!
Art in Island also offers FREE ENTRANCE with their Eco Brick Challenge that will run until October 2019. All you need to do is find clean bottles, stuff it with your non-biodegradable trash, make sure they're the correct weight, and hand them over to the museum's ticketing booth.
Subic: Forests and Folklore
How about a spontaneous adventure to Subic exploring the last thriving rainforests in Luzon? On June 12, MAD Travel will host an event that lets you hear the story of the Pastolan tribes of Aetas, enjoy a picnic by rivers and waterfalls, learn about indigenous Filipino culture, and plant trees in the tribe's own fruit forest. There are overnight and day-trip packages available for as low as Php 1800 per person. Don't pass up the chance! Reserve your slot and learn more about the trip here.
Got anything else to add? Share it with us below!